We landed at LAX before 10:30am and the sunshine was ready and waiting to greet us! I was over 90 degrees today. After spending the last few days all wrapped up in layers and a coat it was nice to thaw out
My dad picked us up from the airport and we stopped for food on the way to my parents. I got a taco salad with chicken.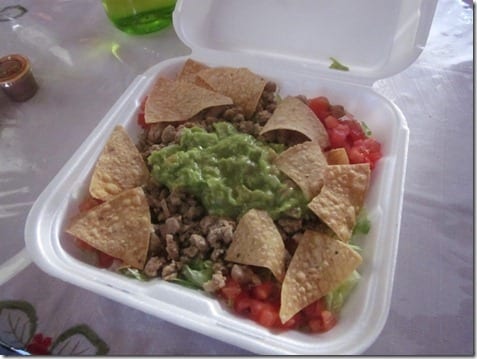 Then, we walked the dogs. Carino!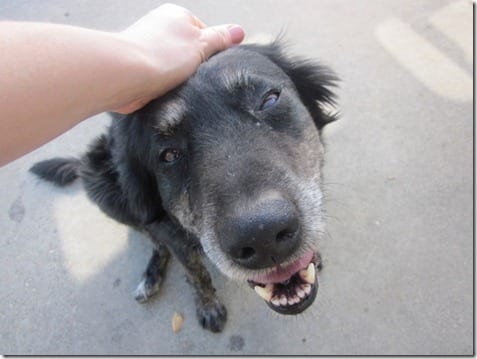 On the way home Ben and I stopped at Costco since our fridge is bare.
Speaking of our fridge, I bought two new magnets in NYC. I'm very into inspiration quotes and this one really spoke to me since 2012 is all about trying to be fearless (and should really aim to be more gentle too)…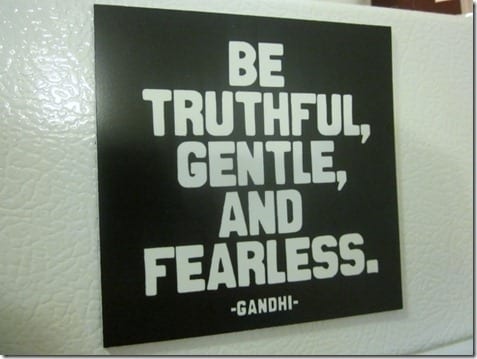 The highlight of dinner was this Asian Fusion Hummus Sabra sent me after I raved about it during my visit to the Sabra factory. I know my local stores don't carry it, but if you can get your hands on it give it a whirl.
Ben insisted on buying these the other day even though I told him they were more like white chocolate then 'real chocolate'. I could have sworn I tried them last year and was disappointed.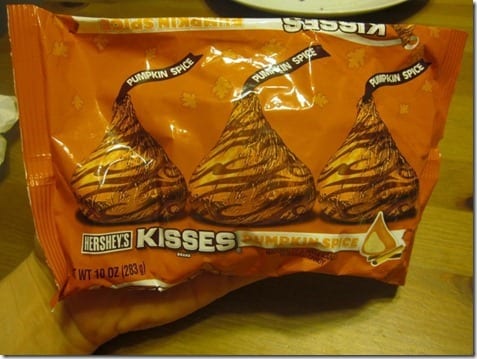 Luckily (?) my expectations set the bar so low they weren't that bad. I'd prefer dark chocolate but these are pleasant. I really want to make those Hershey's Kisses cookies with them now!
A few days ago I thought I would be taking this week at a Rest Week from running, but now I have to make a plan of action. I'm going to sleep on it and decide if / how / where I'm running tomorrow morning and the rest of this week.
Election Day is tomorrow!
Vote!
Question: Did you vote early? When are you going?
This is my first time voting in this county so I have a new polling place. I think I'll run by it in the morning to see if it looks packed.
Run SMART Goals
Fill out this form to get the SMART Running Goals worksheet to your inbox!