Even though the marathon was cancelled my mom, Ben and I tried to make the best of the weekend.
Luckily, two of Ben's best friends live in New York and another one lives in Boston and took a bus out to NYC. We only see them once a year or so (at weddings) and I know that really sucks for Ben.  So, we had already planned to spend a lot of time with them this weekend.
They surprised him with a birthday dinner celebration which was really sweet (his bday was in Sept) and I know it meant a lot to him
Dan just had a baby a few weeks ago but I missed seeing his wife Cathy and the babe when I had a meeting Saturday. Sending love to their adorable tiny baby <3 (Seriously cutest baby and so so tiny!)
After dinner we went back to his friend's apartment and just hung out. I slacked all weekend on taking pictures, but I swore I took a pic of their apartment and can't find it?! I'm so intrigued by New York City living since I'm such a suburbs girl.
Dinner Saturday was noteworthy – I think this is the first time I've had real New York style pizza?! Pizza is my favorite food and I don't know of any good pizza places near my home. I was looking forward to carb loading before the race with a big ol' slice.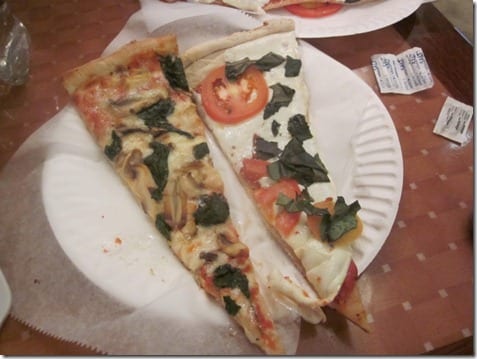 My mom and I split 2 slices and I think I am a fan of thin crust?! I would have never expected it since I'm such a bread fan, but I think thin crust might be my new fave (outside of legit Chicago deep dish in Chicago only).
Then we saw an off Broadway musical – Newsical. It was a comedy about the news and current events. They poked fun at everything from the election to binders of women to Paula Deen. I liked it!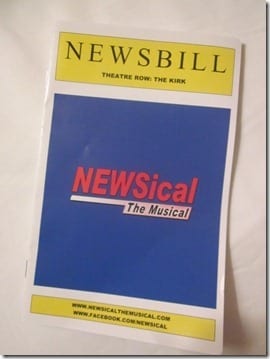 This morning we woke up at 4am to get to the airport for our 7am flight.  I think I've gotten 4 hours of sleep or less every night since Thursday's red eye. I'm feeling pretty tore up at this point.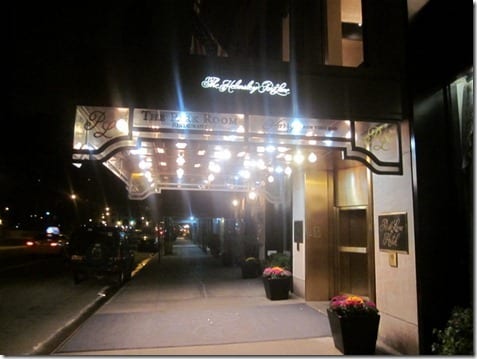 We got to the airport and through security pretty quickly.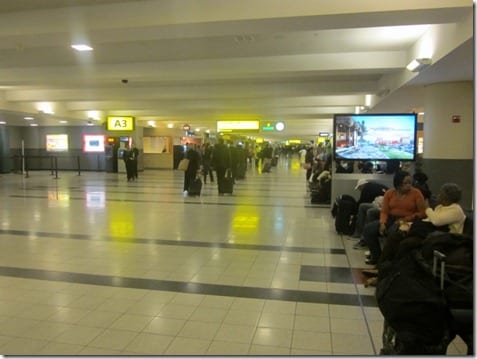 I figured since we were flying out of JFK there would be a lot of food options past the security line. Wrong. There was only one place open and all they had were plain bagel sandwiches or muffins. Bah.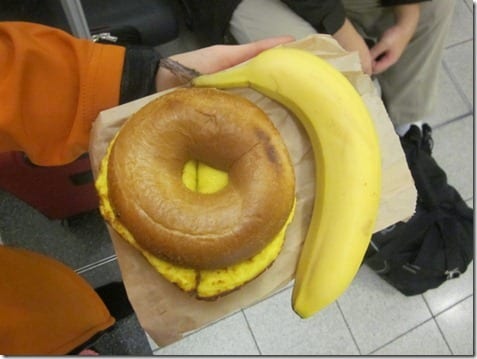 At 6am Peet's opened and I bought an iced coffee. The sunglasses are necessary given my extreme lack of sleep this weekend.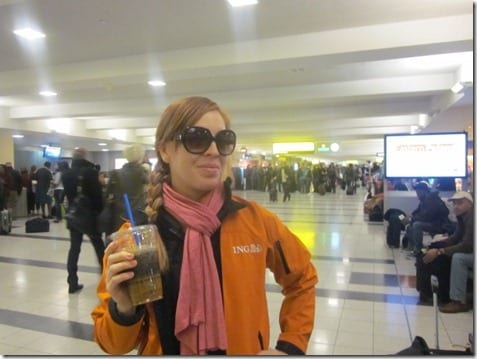 I am so so ready to go home! I would have went straight home Friday if it wasn't for Ben and my mom being here with me.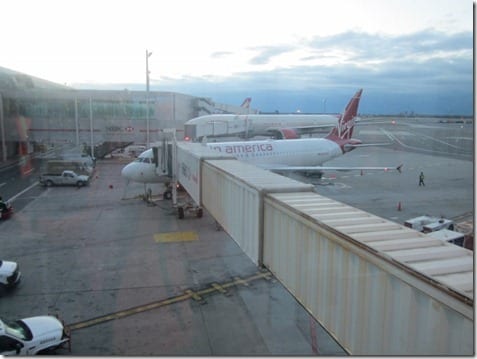 Now I'm blogging from the air on a Virgin America flight. It's so fancy.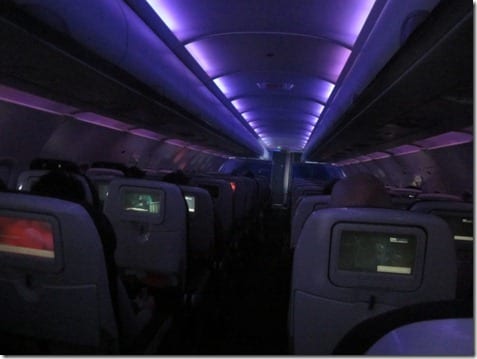 We're supposed to land around 11am and then I am hoping to get some errands done before I go back to work tomorrow. My boss text me as soon as the news the marathon was cancelled hit – I think she thought I would end up working today, but I'm kind of a zombie.
PILE ON THE MILES Week 2 is here!
Please update your mileage from last week (Nov. 1-3) in the spreadsheet:
https://docs.google.com/spreadsheet/ccc?key=0ArBkv0LjyfmxdDA5dUdLTXlGT3ZoUnpxcWp4cDFfNXc#gid=0
Q: What is your PILE ON THE MILES goal for this week?
Leave a comment with your goal and be entered to win a box of Honey Stinger gels and bars.
Open to all. Closes 11/6 Tuesday at 9am PST.
Winner of the Week 1 Prize – a case of Chobani is Kathy: