Hello and Happy Tuesday!
Today wasn't the best day since I managed to drop my head set receiver into my tea after lunch
It's now sitting in a bag of rice….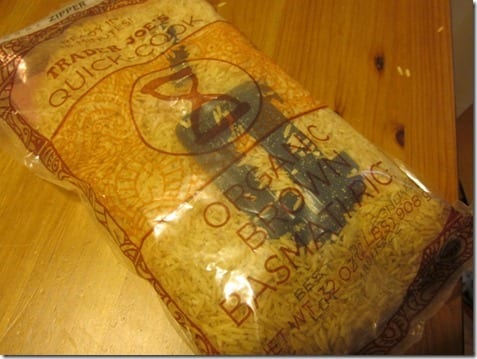 But, today also wasn't the worst day since I got a great delivery and am currently chomping on sweet potato chips and chocolate chips. I love Food Should Taste Good!
I think I'm getting a little too crazy with them though – hoping Ben comes home soon to take them off my hands
Layered Pumpkin Cheesecake
It's kinda of random but I have this childhood memory of my mom making a layered pumpkin cheesecake on Thanksgiving. It wasn't one of our traditional dishes, but she found the recipe on a Kraft coupon or something and wanted to try it.
Since all our usual dishes took up the fridge and counter space, we kept it in the tiny spare fridge in the den. But, when she sent me to get it I found it was frozen! That tiny fridge sucked. The end.
Anyway, now when I see pumpkin cheesecake in the dessert case it's always just a pumpkin flavored cheesecake – not a layered one. So, I thought I'd make an easy version and try not to freeze it this time…
Layered Pumpkin Cheesecake Recipe
Ingredients:
Bottom layer:
1 8 oz container cream cheese
1/2 can fat free sweetened condensed milk
1/8c lemon juice
1/2 tsp vanilla
Pumpkin layer:
3/4c canned pumpkin (NOT pumpkin pie mix)
1/2 package sf butterscotch pudding mix
1/2c. vanilla greek yogurt
2 tsp pumpkin pie spice
dash of salt (optional)
Directions:
1. Whip cream cheese with mixer until fluffy. Slowly add in condensed milk, mix. Add in lemon juice & vanilla and whip until thoroughly mixed.
2. Pour into pie crust and refrigerate for 3 hours or more to set. (I left mine over night.)
3. Mix Pumpkin layer ingredients thoroughly. Carefully spread on top of set cheesecake layer.
4. Refrigerate for another 2 hours minimum.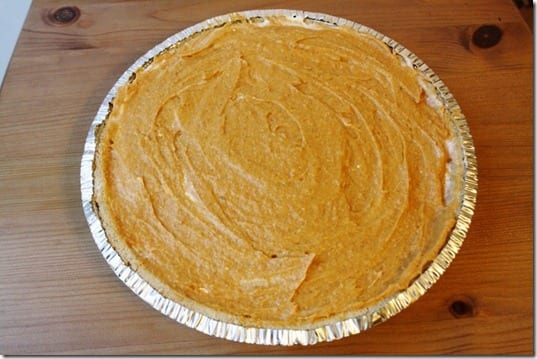 5. EAT!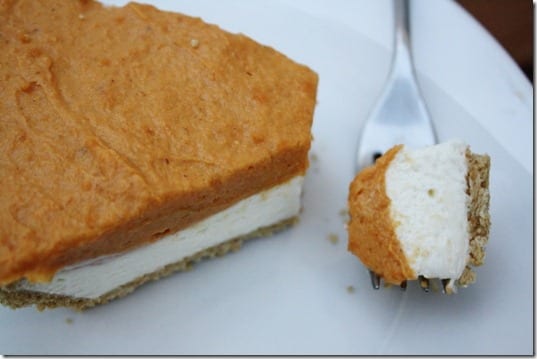 And if you want to save some for tomorrow, just make sure not to throw it in the back of your tiny old fridge in the den…
Run SMART Goals
Fill out this form to get the SMART Running Goals worksheet to your inbox!