Hello! This morning I woke up at 5:30am ready to start the day. I'm digging my early wake ups since the time change
I'm a morning person.
Just the Tip Tuesday: Here are two Trader Joe's products you can skip – and shockingly they are pumpkin! Blasphemy!!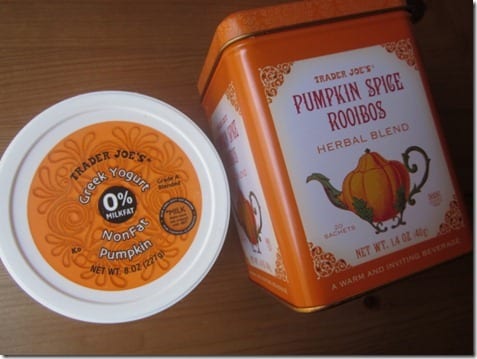 I tried the Trader Joe's Pumpkin Greek Yogurt this weekend with Ben. He is a fan, I am not. It's a little too tart and there are not enough spices in it for my taste. Sure, I can add more but why don't I just make my own then?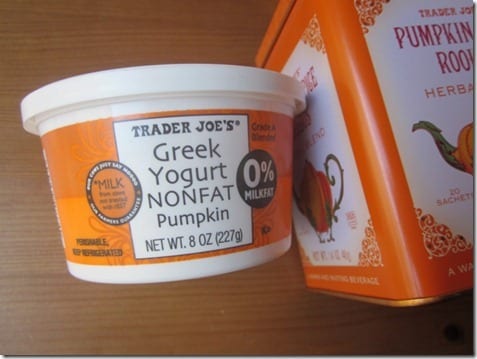 Also, I'm not impressed with the Pumpkin Spice Rooibos tea.
Side note: My third Halloween costume idea was to be McKayla Maroney not impressed and just cross my arms and make that face all day.
Since I ran a Marathon on Saturday I am forcing myself to take 3 full days off from running after that. I wanted to run today, but had a very stern talk with myself and said, "No Monica! Get it together! Go to the gym for a strength session unless you want to get injured and die!! Is that what you want?!!"
Is that how you talk to yourself too?
Anyway, I got to the gym before 6am and made up this strength session before I was awake. My main goal was to work the areas that I need to help me run, but don't get worked while I run – follow?
I just wanted to work my core and back and this is what a sleepy Monican came up with:
In case you want a tutorial for proper form here are some resources:
After a Marathon or difficult Half Marathon I follow Hal Higdon's Zero Week Plan. When I hurt my IT band after the Disney World Marathon part of that came from the runs after the race, so I try to take my Rest Week fairly serious without making myself feel too much like a caged animal
Question: Any products you've tried lately that we should skip?