Last night Ben worked late and picked up Thai food on the way home. Fine by me
I woke up bright and early to run with my new adopted running group this morning. The other day I was taking a walk on a nearby path and two ladies were writing mile markers on the ground with chalk. I inquired about it and next thing you know I was invited to train with them for the Los Angeles Marathon!
They are in week 1 of training = doing 8 miles. That's perfect for me because I'm still recovering from the Santa Barbara Marathon last weekend. I did 8 miles and my knees felt tired and glad I didn't do more! As of right now I am just running with them for company, not running LA. 
Ready,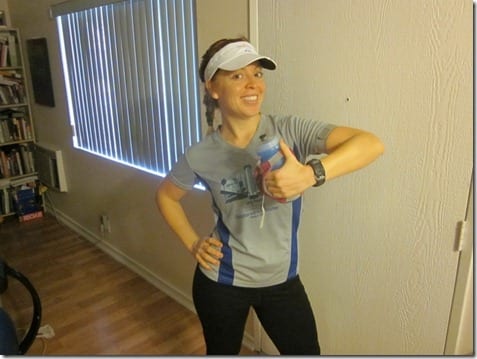 Set,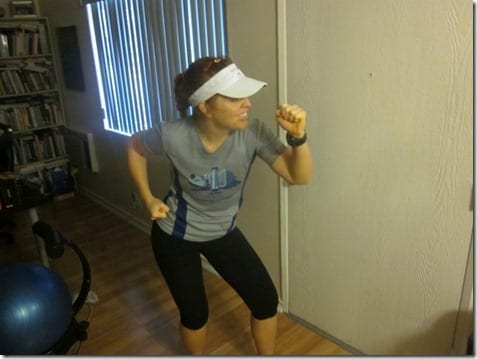 Go!
I got back from my run a little over an hour later and surprised Ben. I know training for a half or full marathon really skews your idea of what a normal amount of exercise is, but apparently it messes with the people around you too:
Ben: "You're back fast! It's Saturday, why didn't you run more?!"
Me: "I did 8 miles."
Ben: "But I thought today was your long run day?!"
Me: "8 miles is long to normal people. Plus I RAN A FREAKING MARATHON LAST WEEKEND HELLO."
Then, we ate pancakes. The end.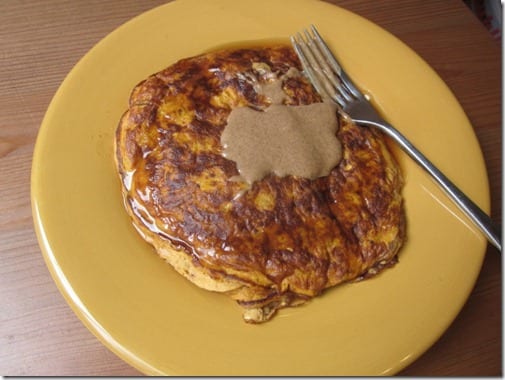 Question: Do you think training for a race OR reading running / fitness blogs skews what  you think of as a normal amount of exercise or running?
Run SMART Goals
Fill out this form to get the SMART Running Goals worksheet to your inbox!