Hello!!! How was your weekend?
I went shopping on Saturday and ran a half marathon on Sunday.
My throat was still hurting when I woke up. Boo. Normally my immune system can fight things off pretty well but the combo of lack of sleep and running a half didn't help.
But, I still wanted to run this morning! I kinda just like running. Shocker.
I put on my holiday half shirt from last year – I just realized I didn't get my shirt from yesterday's race! Aaand last year's race was hilly and I was faster by a minute. I need to get back into smart training!!!
Anyway, I was about to go for a run…
But I stopped myself.
 "Monica Melinda, you are getting sick and ran a half yesterday. Take a rest day or I'm going to throw my chanca at you!"
So, I took a walk and found a bunch of motivational writings on the floor. I'll see them again tomorrow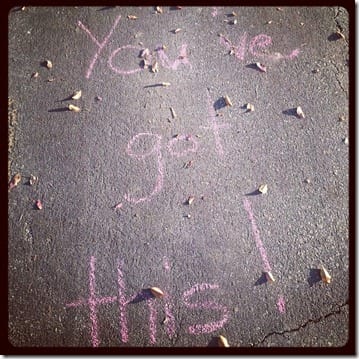 Breakfast! Pumpkin oats with sunflower seed butter and egg whites that I cook up to look like an omelet but I kinda feel like real omelets need filling, yes?
Then, in the biggest not cool of the day… Ben put the Cholula in the fridge. #NotCool
I don't put ketchup or hot sauce in the fridge because I like my food HOTHOT HOT. I would send him a strongly worded text, but he's still blocking my messages after the whole ketchup crisis of 2011.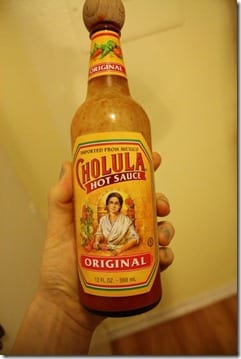 Music Monday – Saturday night I put some new music on my ipod (finally). I always have one song that really makes the race for me (and I repeat it 7 times). Oddly enough it's usually a song that makes me want to STOP running…and dance. Yesterday it was this:
Confession: I'm listening to it right now and dancing. Don't judge.
Question: What's your favorite song right now?
What are your mini-goals for the week?
My goals are to get enough sleep, eat plan out my snacks before randomly grabbing things and catch up on email and admin stuff.
Run SMART Goals
Fill out this form to get the SMART Running Goals worksheet to your inbox!