Happy Friday!!!
Is today your last day of school or work before the Holiday?! Until 2013?!
This morning I met one of the trainers I used to work with for a TRX session. A company is sending me a home model and I wanted a tutorial on it. So, my friend Sarina gave me a TRX training session. Whew! It's tough!
For those that don't know… TRX is a suspension training system where you use your own body weight and balance for exercise.
I thought I had decent balance, but today I was pretty off. I would lose my balance or need to take a break. I kept getting frustrated and Sarina would tell me, "Don't be so hard on yourself." Story of my life.
Except we say, "Don't be such a hard on, yourself."
Anyway, it was difficult but fun! I'm excited to try it at home so I don't make such a fool of myself at the gym again.
Five Friday Favorites….
1. I finished up the pears Harry and David sent me and I'm still dreaming about them. I am seriously considering buying some for myself, but I kinda feel like it's something you gift?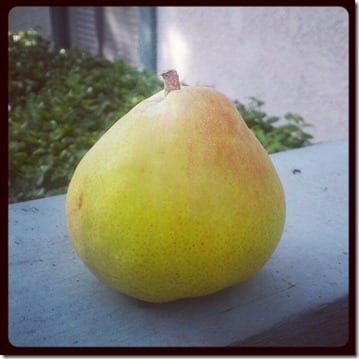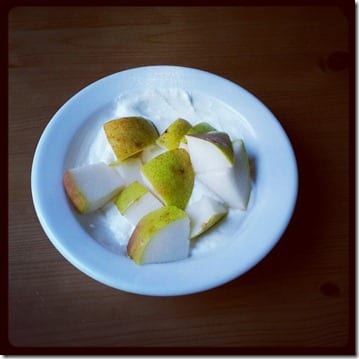 2. Putting together my race calendar for next year is getting me so excited!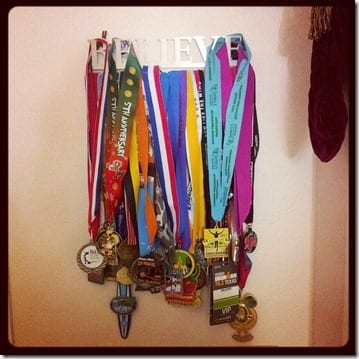 3. Favorite condiment – I put ketchup on my ketchup.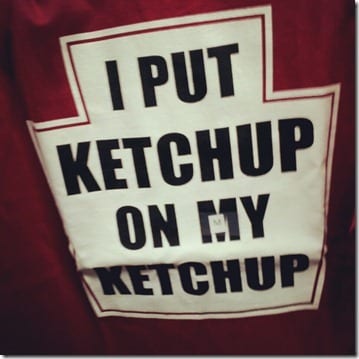 4. Evening walks are the only thing keeping me sane, so even though it's chilly I get out for at least a mile.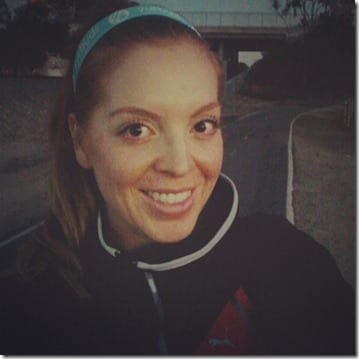 5. I was born in the wrong century. Jezebel had an article that 100 years ago the New York times said Elsie Scheel was the perfect woman at 5'7 and 171 pounds. God bless her.
They were looking for a woman who most closely resembled the Venus de Milo's body. I can appreciate that
(image source)
Question: What's your holiday vacation schedule?
What was your favorite thing this week?
Are you too hard on yourself? stop it.
Run SMART Goals
Fill out this form to get the SMART Running Goals worksheet to your inbox!