Hello! How's it going?
Last night I was dreaming of Christmas cookies (the bad part about working from home is there are no goodies in the break room!). I decided to randomly throw a batch together and hope it worked. Normally I'm more of a cook not baker, but these came out good!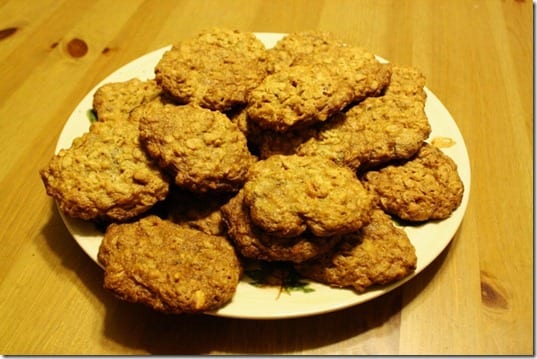 PB Chocolate Chip Oatmeal Cookies Recipe
Ingredients:
1/2c brown sugar

1/2c sugar

1/2c butter (room temperature)

2.5c quick cook oats

2 eggs

1/2c peanut butter

1tsp baking soda

dash salt

1 cup chocolate chips (optional, but not really optional)
Preheat oven to 350. Cream butter and sugars until mixed well. Add eggs and peanut butter. Mix. Add oats, baking soda, salt and chocolate chips. Mix through. Drop by spoonful onto baking sheet. Bake for 10 minutes or until done.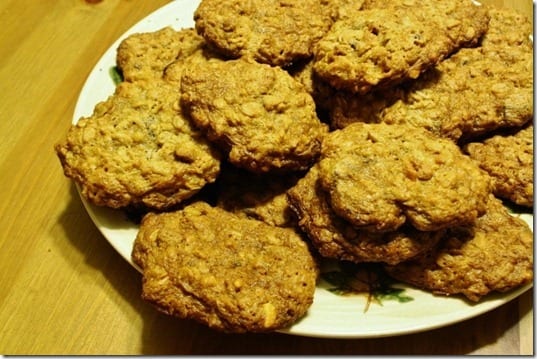 This morning I had one before my run (I'm very low on all groceries since I'm leaving tomorrow night) with some coffee. It works.
Then, I ran 20 miles. I'm debating my next race and was using today's long run to assess where I am right now. Thanks to the popcorn I ate yesterday while watching Ted and last week's bad run, I want to say it was pretty solid. I need to get back into more formal training if I want to get to where I was in Oct/Nov though. Next race TBD soon.
I wore my fuel belt and took this completely awkward picture of it. You're welcome. Anyway, I also need to get back to wearing this since I've fallen back into using my handheld on the weekends.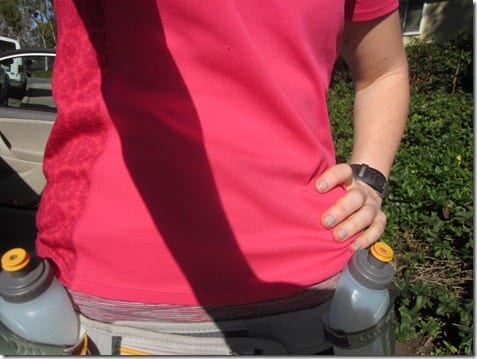 Right as I was done my friend called me for the latest gossip. It's good! Merry Christmas to me.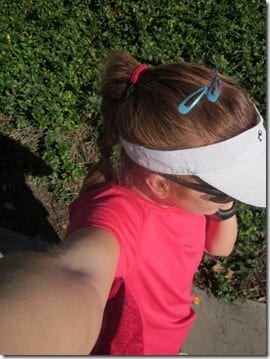 Post-run rituals…Whole Foods.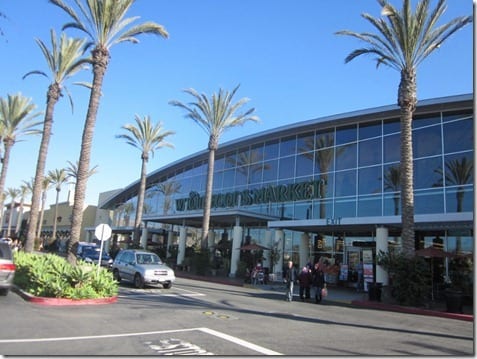 Now I'm on a mission to clean the house so I don't come home to a tragedy.
I'm celebrating Christmas with my family tomorrow since I'll be in Florida from Christmas through the New Year! I better get to wrapping!
Question: What are you doing this weekend?
I still have to pack and clean. Then, I'm celebrating Christmas with my family tomorrow!
NSFW: Want to hear a completely inappropriate song about Christmas? Click on F U if you don't like Christmas. Warning: A lot of Bad words. Mediocre Rhymes. But you might get a kick of it if you're into that sorta thing?