Did you guess where I was going yesterday?!
First let's back up to the day time events – I spent the day at Disney's California Adventure with my fam.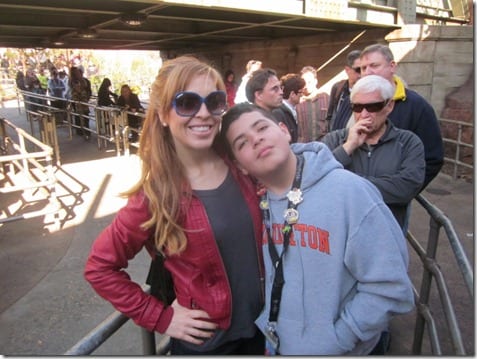 Snacks were enjoyed…
The new Cars Land was packed so we got in the single rider line for Radiator Springs Races for a shorter wait. Luckily my mom and I still got in the same car.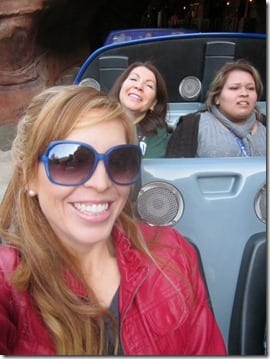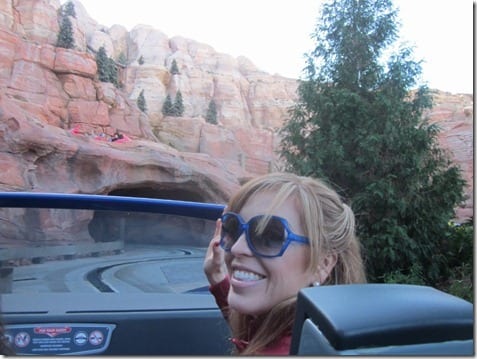 It was a fun ride, a little short but I liked it.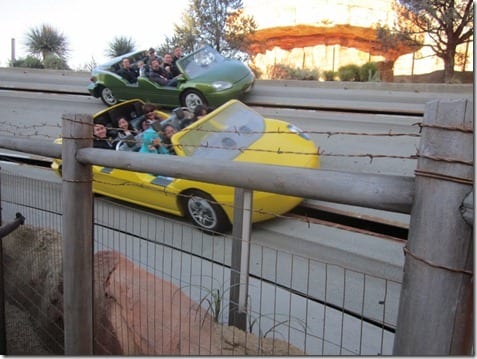 California Adventure celebrates all things from the Golden State. I don't know if you're aware but I am a big fan of CA
So, I dig it.
This area is modeled after fisherman's wharf in San Francisco. We walked through the Ghirardelli store and they give you a free piece of chocolate. God bless it.
Since Chinese New Year is upon us there is a special menu at one of the restaurants. They had a Ginger tea that caught my eye. I thought it would be like boba tea, which it kinda sorta is, just not as awesome (but the boba places around here ROCK).
The infamous smoked turkey leg had to happen too…
Eat like you mean it. (I think the guy behind me is judging my food choices.)
We also went on the big ferris wheel thing and it was freezing. So, I had to cuddle up with this complete stranger to keep warm. Hey, you gotta do what you gotta do.
Me: "Do you have a message for my readers since I'm going to post about you today?"
Ben: "No"
So there ya go.
Okay now for the main event…
Club 33 is a member's only club inside Disneyland.
Located within Disneyland, discreetly above the Blue Bayou in New Orleans Square is perhaps one of Orange County's finest five star restaurants. With a limited membership of only 487, Club 33 is not open to the public. Members may however arrange for their friends and associates to experience the club.
Back in November Ben got special recognition at work for being awesome. The owner of his company is a member of Club 33 and invited him and 3 guests to have dinner at the club. You need to know 2 things about this:
1. The club is super expensive and exclusive, so this is a really big deal.
2. My little brother Matt is OBSESSED with Disney so this is an even bigger deal to him than anyone else in the world.
So, Ben obviously invited Matt, my mom and this girl for dinner.
When you get there you ring the doorbell and say the name the reservation is under. This door is right next to the Blue Bayou.
This guy answered and ushered us inside. He gave us a quick tour of the tiny lobby and a history of the pictures on the walls.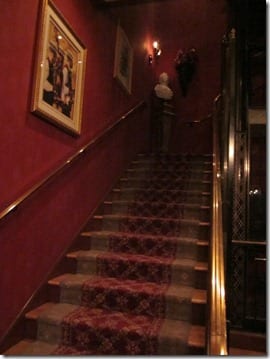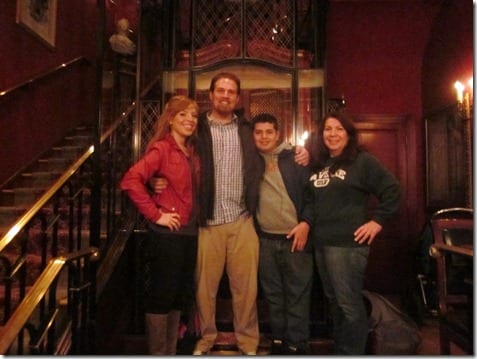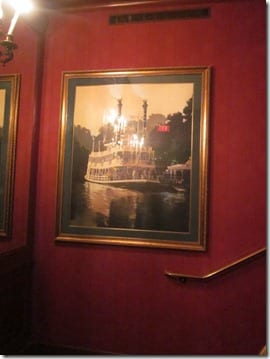 Then, you take a teeny elevator up to the second floor with the dining room.
Club 33 has a ton of Disney history around. This end table was in the movie Mary Poppins (which I don't think I've seen all the way through?).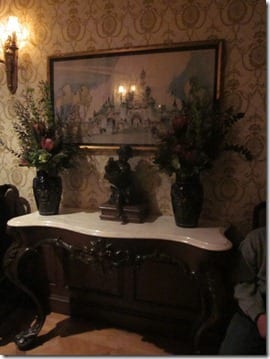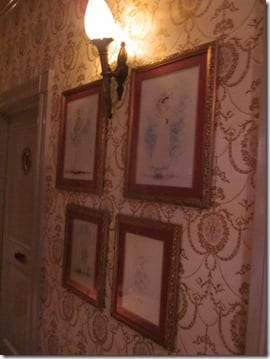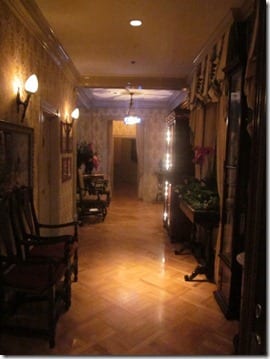 There was a cute bachelorette party there too! I'm sure if I took Cindy here for her bachelorette she'd disown me, but it works for them. (Sidenote: her party is coming up in March!)
Club 33 is considered a 5 star restaurant and it really shows. The service, menu and dining room are all gorgeous.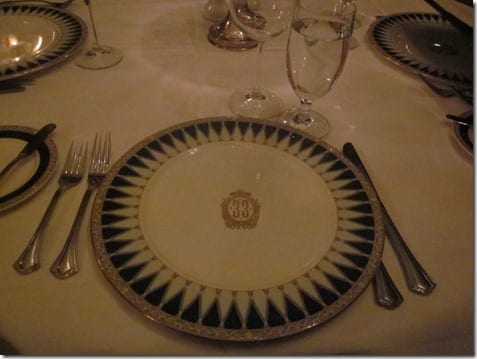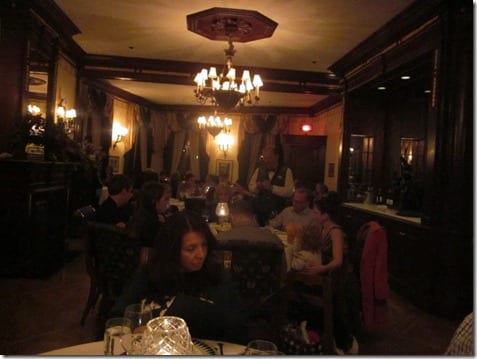 I started with a glass of Riesling. You guys know I am super not fancy, but this was fun to pretend for the night.
The menu is unique and everything sounded amazing. (Plus our reservation was for 8pm and I was starving.)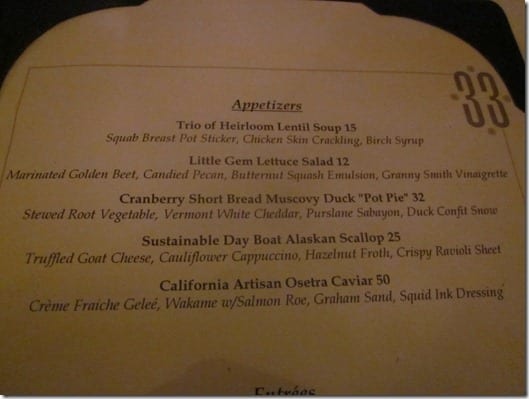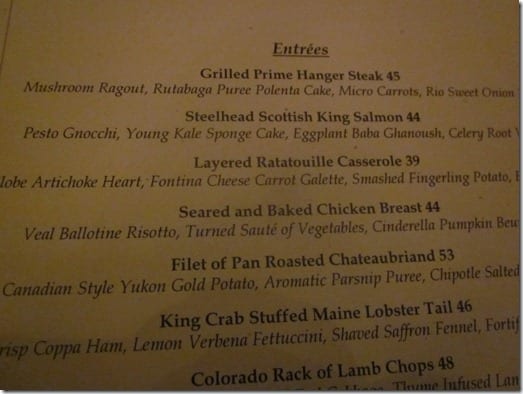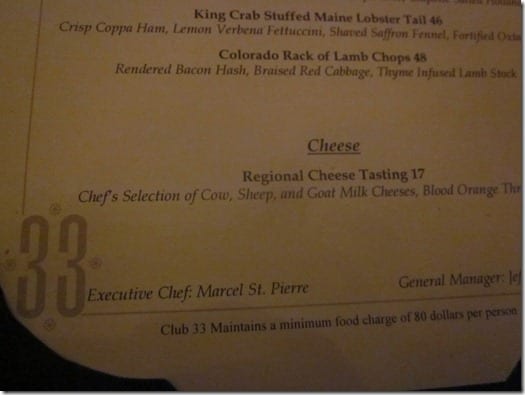 This is also a 5 course prix fixe menu. Note: dinner was included with the invite so we did not pay for anything but the drinks. Or I would have died because again, I'm not fancy.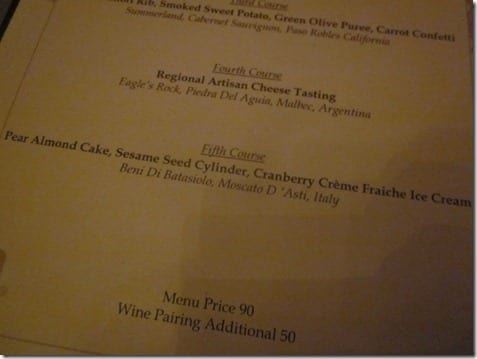 Little Gem Lettuce Salad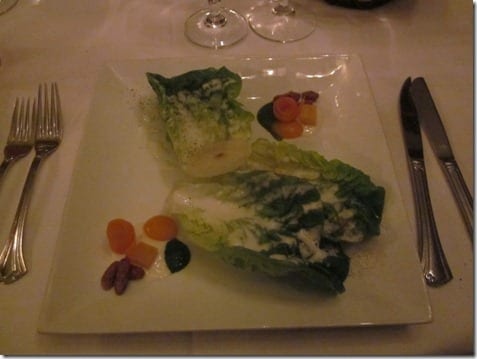 Heirloom Lentil Soup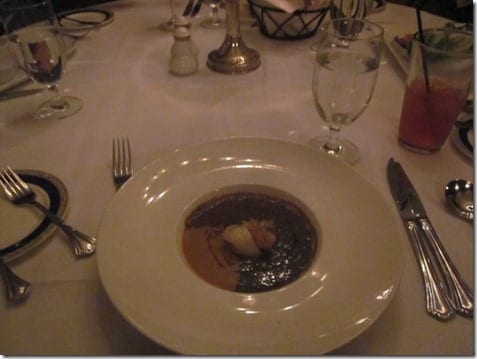 Calamari
King Crab Stuffed Maine Lobster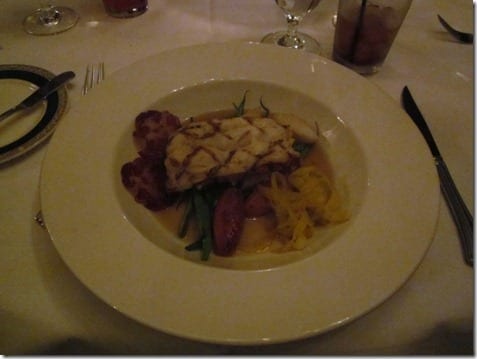 Even the washrooms were fancy… super kinda old style but I like that they're keeping it original.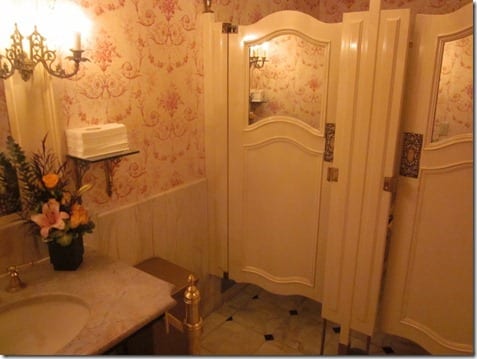 The sitting room outside the washroom.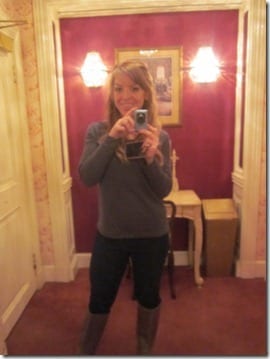 And because this is a full service blog and I know you'd want to know…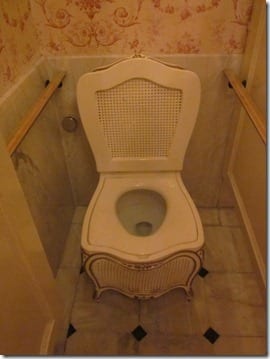 Dessert!
Unfortunately, my dessert was not the highlight of the evening. I ordered the Chocolate Truffle and it was served too cold and hard to be smooth.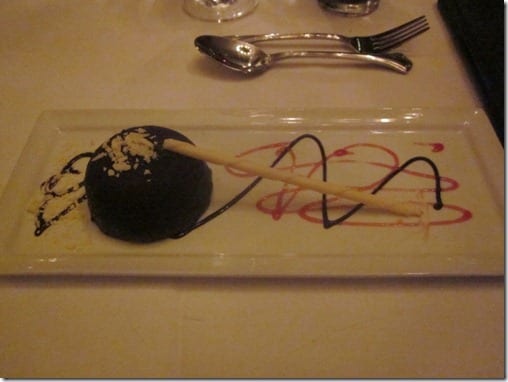 But, Ben's Almond Cake was Ah-mazing! I want it again.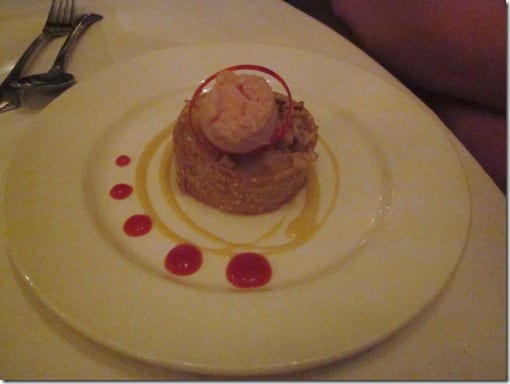 Matt ordered the brownie and it came with a Club 33 chocolate on top.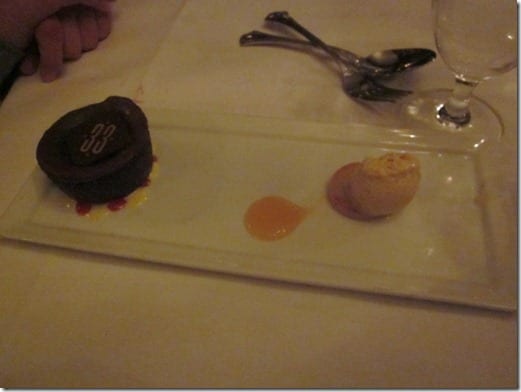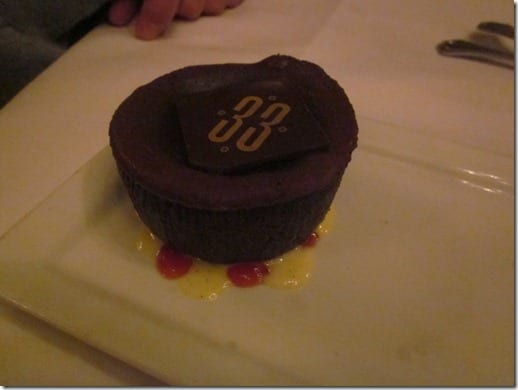 Question: What's the nicest restaurant you've ever been to?
This will probably it for the rest of my life. Back to Taco Bell now…
Run SMART Goals
Fill out this form to get the SMART Running Goals worksheet to your inbox!