Hello and Happy Friday! Since I was in NOLA on Monday I've been behind on work, blogging, relationships all week. This morning I did an easy 3.5 miler and I'll do JM 6W6P Level 1 in a bit.
Food. Eat it.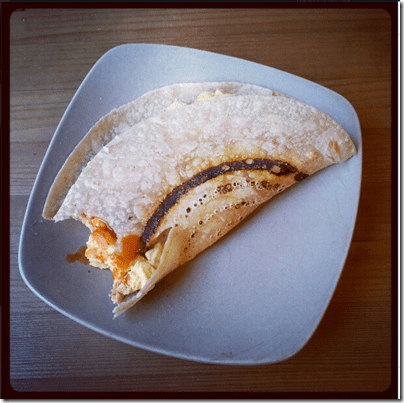 It's a new month and a fresh chance to set some goals and reassess other ones.
March 2013 Goals:
1. Balance my training plan – I swear I am going to keep saying this until I actually get to yoga! And finish Jillian Michael's 6 week six pack – I am moving to Level 2 next week.
2. Keep my afternoon snacks clean and don't eat while cooking. <- I always fail that time of day.
3. Plan race calendar through June.
4. Organize my life.
Fitness Fashions – Compression Socks
It's time for another round of Fitness Fashion Friday – the blog series where I tell ya what fitness gear is a 'must have' and which 'will cost you $80 and look 6 years old after one wash'. Just another service I provide here at RER
I am running the LA Marathon on March 17th <- that's St. Patrick's Day!
And because I am look Irish I want to dress like a full on leprechaun. Lucky for me Pro Compression is making a special edition compression sock for the occasion.
Super cute Shamrock Compression  Socks!
I usually don't dress cute for races (I'm just try to wear gear that won't give me 3rd degree chafe burns) but I'm digging this Moving Comfort Running skort and cute compression socks combo. I think Vegas is judging me but I don't care (see him in the back?).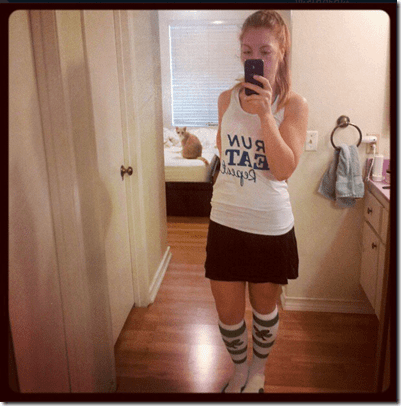 Fun fact: In college I went to Ireland with some guy I used to date for 4 years know. When we were walking around people stopped me to ask for directions a bunch because they thought I was local. Or loca.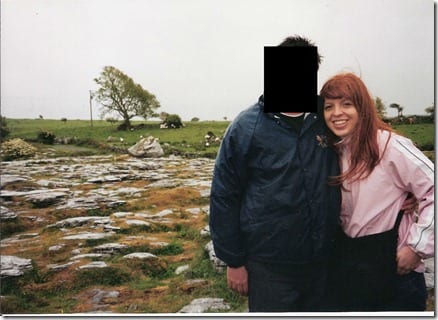 Anyway, I'm going to wear these shamrock socks and drink a shamrock shake and pretend like I'm Irish all day. The end.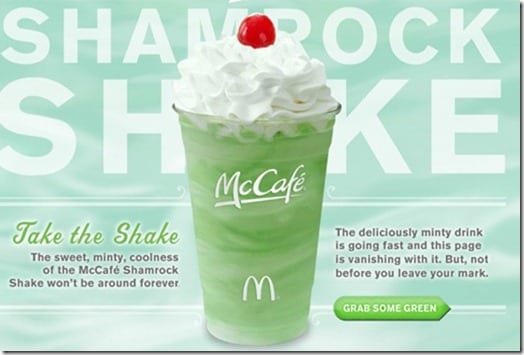 Question: Are you going to have a Shamrock Shake this season?!
Do it to it.
– > Want a pair of cute compression Marathon Shamrock socks? Click that link and use code "SOM3" for 40% off! They only make a limited amount of seasonal socks so get them now if you want them!
Run SMART Goals
Fill out this form to get the SMART Running Goals worksheet to your inbox!