I thought up a healthy oatmeal cookie recipe on my run this morning and decided it was healthy enough to eat for breakfast (versus as a dessert).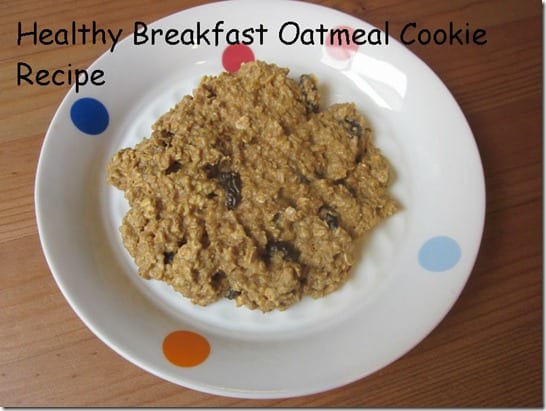 Added bonus: It's super easy and doesn't make 26 cookies so you're left with a dirty kitchen and a belly full o' 24 cookies (you know cause I'm sure you save 2 to share).
Breakfast Oatmeal Cookie Recipe
Ingredients:
1 packet your favorite sweetened oatmeal*

2 Tb. egg whites OR 1 egg white

1 Tb nut butter of your choice – peanut, almond, sunflower seed butter…

lightest sprinkle of baking soda

optional: Raisins. Yes, you can add chocolate chips but then it's hard to justify for breakfast.
*I used lower sugar maple & brown sugar, but anything except 'plain' works. We don't buy plain here in Redheaded Mexican-land!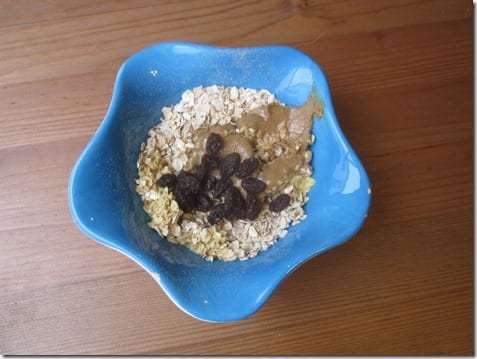 Directions: Preheat oven to 350 degrees. Mix all the ingredients. If your nut butter is hard to mix heat it in the micro for 10 seconds. Form cookie on sprayed baking sheet. Bake for 8-10 minutes or until done.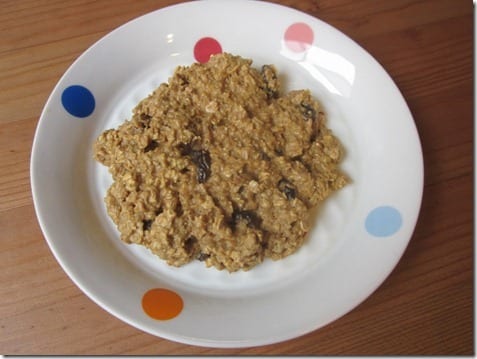 I'm a cookie monster, but this recipe is:
A.) Healthy and
B.) only makes 1 cookie, so you don't eat a whole batch!
Question: What's your favorite cookie?
Is there another kind of cookie besides chocolate chip?
Run SMART Goals
Fill out this form to get the SMART Running Goals worksheet to your inbox!