Today is the Boston Marathon!
Yes, it's on a Monday so it's Marathon Monday to be exact.
The Boston Marathon is the most prestigious marathon in the world. Runners have to qualify with competitive marathon times to even try to sign up!
The best long distance runners in the world are running the Boston course today! But more motivating than that – most of the runners are people who fought very hard to run a time fast enough to qualify.
(From the Boston Marathon wiki page)
Hours and hours of running, sweat, blisters, chafing, tears, nerves, bloody nipples and more – to run 26.2 miles. It's crazy. And it's awesome.
I am about 7 minutes away from my BQ time and before the LA marathon I NEVER thought I would even try to run a BQ since I was so far off. But I'm inspired and motivated today, so I'm toying with the idea. In the RRCA class we had to write up a training plan for a 51 year old male trying to BQ in 12 weeks.
So, since I just wrote a program for someone to qualify that's about 5 minutes fast than my time I'm considering writing a program for myself to get to Boston one day. Lemme think about it a bit more, I'm just talking crazy since I'm watching Boston as we speak (or as I blog). And my super NOT Type A personality is going to make it hard to stick with a running program. We'll see.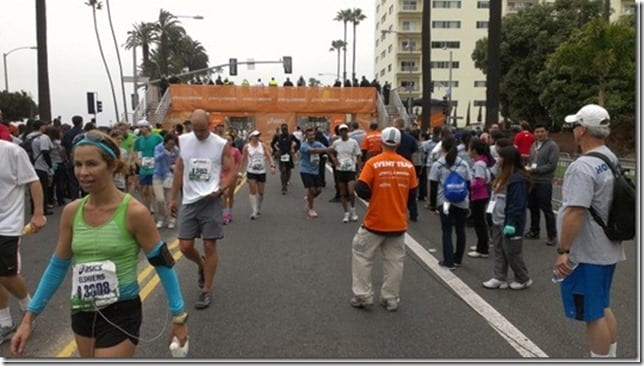 If you want to find out who won the Boston Marathon in 2013 go here.
But, being an average runner I am keeping an eye out for all the inspiring stories beyond that. Here are a few I wanted to share:
From Today 40 Blind Runners go to the Boston Marathon
From the Boston Globe: Cancer Survivor Runs Boston
From WUBR: One Legged Runners Does Boston
Awesome, right?!
Question: Now are you motivated?
Run SMART Goals
Fill out this form to get the SMART Running Goals worksheet to your inbox!