Hello from Tucson!!! I am actually at the airport getting ready to go home. "Home" is where I sleep when I'm not in NOLA, San Fran or Tucson, we'll see if I remember how to get there from the airport…
Anyway, I am going to do a whole post dedicated to the Road Runners Club of America coaching certification but today we're talking about all the fun stuff I did in Tucson on Sunday.
I woke up before the sun to get a run in. I met a few locals in class and we met up for a 6 mile run but I wanted to get in more so I ran to the meeting spot – 8.5 miles.
14.5 miles done fast because I was RUNNING late. Literally.
It was great to run with some of my classmates and talk about what they're doing with their runner certifications. Everyone was very different and interesting!
We met at the Windmill Inn because there is normally a Farmer's Market on Sundays but today  is the one day it was switched up!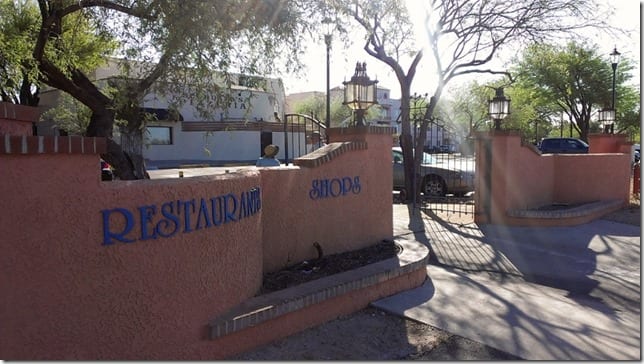 On the run to the group I spotted the illusive Dunkin Donuts. So, I had to make a pit stop there on the way back.
Give us a minute alone, it's been awhile…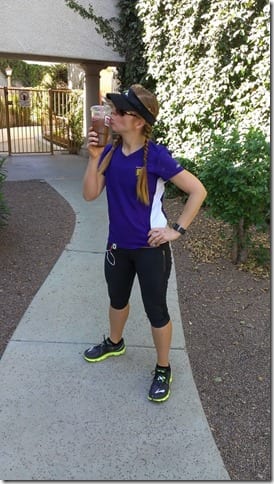 Aaaaand in class we discussed branding and Dunkin Donuts came up. I mentioned that they are NOT in California (yet) and one of the LA guys swore up and down that there is one in LA. Um, doubtful.
But I am calling his bluff and he swears he's going to text me a picture of the DD when he gets home. We'll see. If it's true you will see me there everyday forever. I'm posting his pic on RER if he's lying. Kidding Chris. #Kinda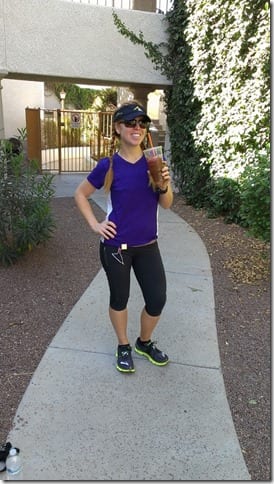 Then, I hit up the super fancy Ramada Inn's breakfast.
Okay so the Ramada is super NOT fancy, but their free breakfast is awesome. Everyday there was toast, breads, cereal, fruit, eggs something else like sausage, potatoes with chorizo…
I was obviously hungry after my run but ended up skipping the waffle for oatmeal with PB in the name of health (my one healthy choice from the weekend). Plus, I really needed some PB.
Then, I went to the International Wildlife Museum.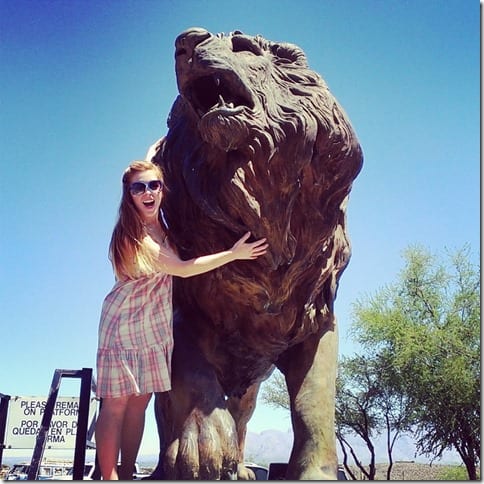 Loved this Born to Run sign outside.
But the museum was kinda creep.
At least they had a unicorn horn? Yes, unicorns and redheaded Mexicans are real. I'm donating my skeleton to this museum when I'm dead.
Lunch was the first thing I came across post-weirdo museum,  Bison Wiches. It ended up being a great choice!
I ordered a salad that came on a tray. Today is full of random, weird stuff. But I loved it. I like 'em big
Check out this sandwich – bread city. I live there.
Bye Tucson – see ya later!
Don't forget to follow RunEatRepeat on Instagram for a little beaver.
Question: What's your favorite museum?
I'm going with the Louvre to pretend I'm fancy. And because I love Tom Hanks and the Da Vinci Code…