Since I'm on a strict Sriracha Diet Plan* I go through the red sauce pretty fast. So, I was super excited when I saw Trader Joes now sells TJ's Sriracha Sauce!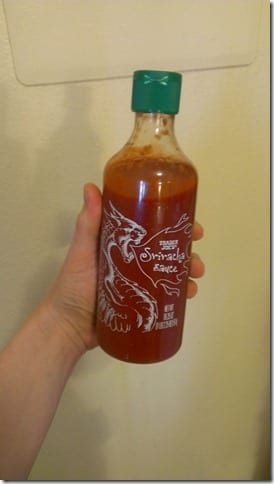 Except it's not the same. Nope. I double checked on twitter and many agreed that TJ's Sriracha is NOT exactly like the OG version.  It's not as hot and is thinner in consistency. I like to original version a lot better.
Just the Tip: Buy the 'real' Sriracha because TJ's got this one wrong.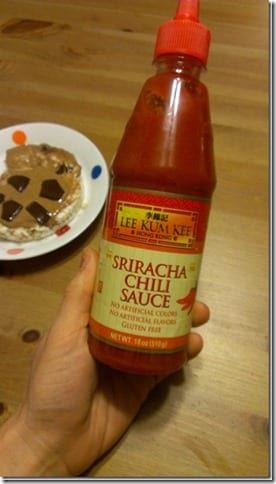 Don't worry. I still love TJ's.
Here is a list of my Trader Joe's Must Haves**
**Updated list coming soon!
My Run and Eat for today…
I was going to do 2 x 1600s but my path is too uphill to make them actually fast on the way out. So I did 2 7:57s (it was supposed to be faster) and the way back was speedy because it was downhill.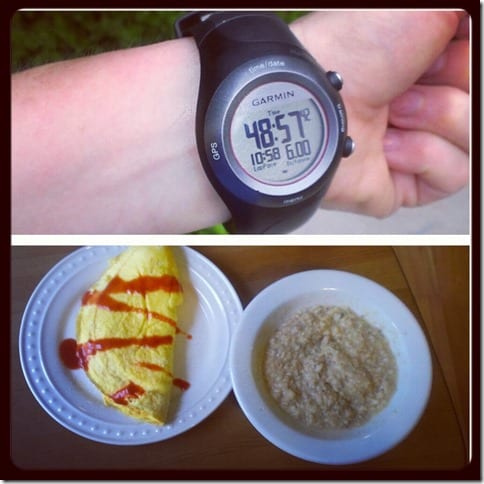 Question: Got a tip to share with the class?
*Note the Sriracha post was an April Fools' Joke, if you want serious news read the Times. If you want to be a newscaster read a teleprompter. If you want to fill a hole in your heart read the Bible.
Run SMART Goals
Fill out this form to get the SMART Running Goals worksheet to your inbox!