After I shared my Costco Must Haves I got more emails saying, "Yeah, appreciate your obsession with buckets of hummus but, What are Trader Joes?!"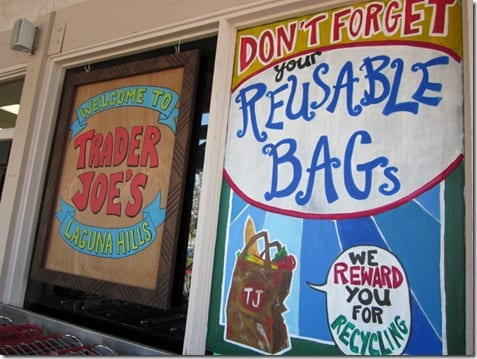 So, after kickboxing I fueled up with an apple and headed to TJ's to give ya the scoop.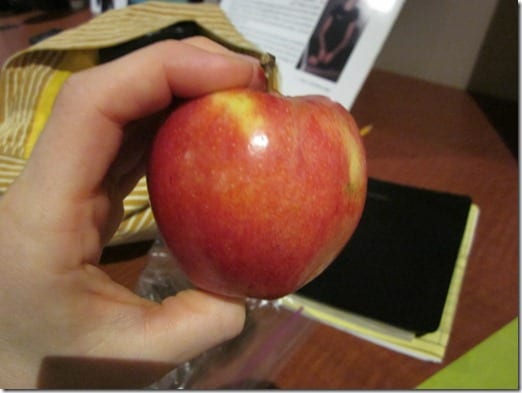 1. Salad Dressing. They have a lot of great options, but I am obsessed with the Spicy Peanut Vinaigrette.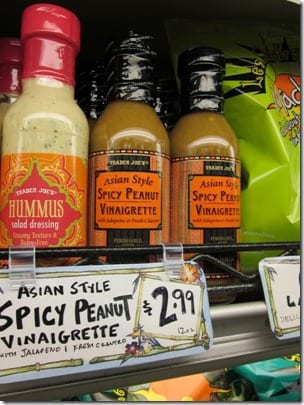 2. Dips, salsa and hummus (if you don't mind eating something less stellar than Sabra). That Spinach Sour Cream one on the right is amazing.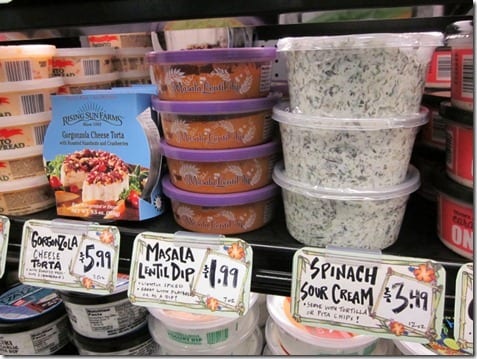 I have been known to drink this salsa verde. It's on the shelves not refrigerated.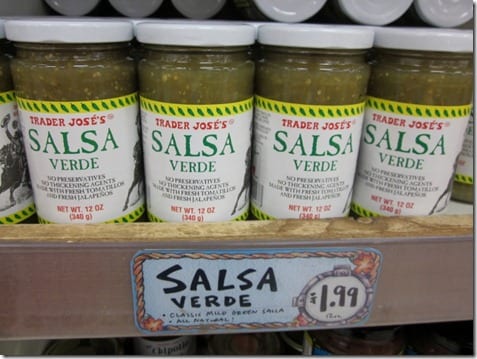 3. Nuts and dried fruit. Joe has the best nuts! Tons of options at good prices. Stock up.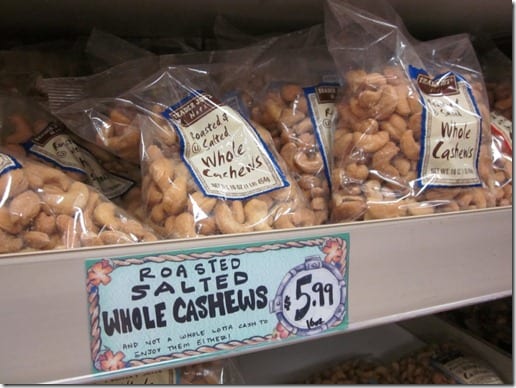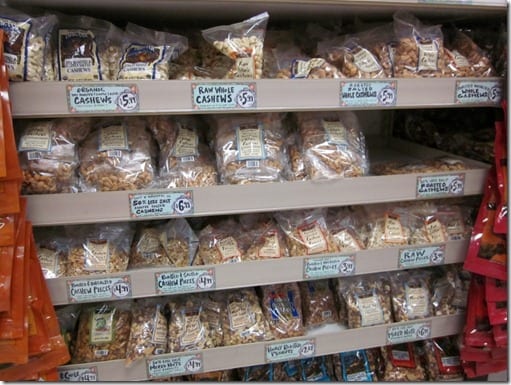 4. Nut butter! They have the basics…
Plus, the fancier options like sunflower seed and almond butter for (relatively) cheap.
5. Greek yogurt. If you have been avoiding it because of the price, try it here.
6. Wine! Two buck Chuck.
Yes, it's really 2 dollars for a bottle of wine. Ben likes to point out that it's cheaper than juice!
But, they also have fancier wines at great prices.
7. Breads. Their Whole Wheat Tuscan Pane and Sourdoughs are my favorites.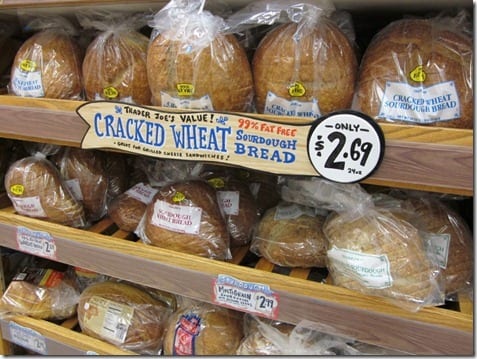 They also have competitive prices on whole wheat pastas and whole wheat couscous!
8. Fancy Cheeses – a lot of them are sold by weight. It's easy to take a chance on a new cheese here because you can often choose a smaller block of it and not spend too much.
I always eye this While Stilton and keep meaning to try it!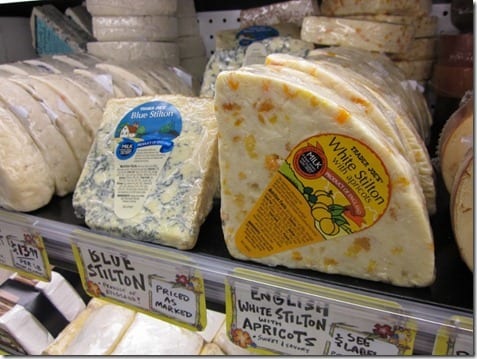 9. 21 Seasoning Salute is what I make green bean fries and roast veggies with. This is definitely a must have!
10. Last, but not least – the treats! They have chocolate covered everything. It's overwhelming at first, but try to only buy 1 thing at a time.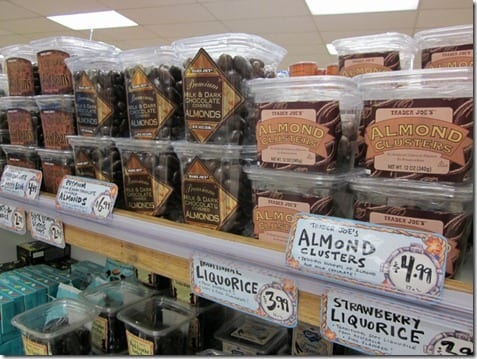 My brother had these at his place recently and I almost died. So Good.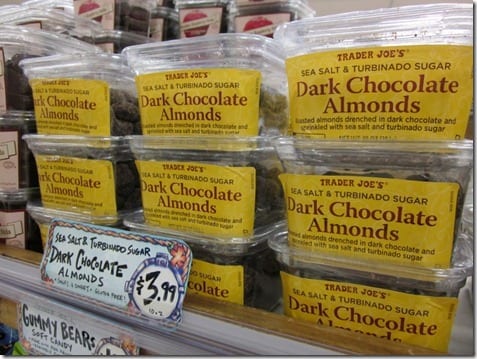 Extra credit – Seltzer! My addiction.
I ate a piece of sourdough on the way home. Then, lunch was the most random mix ever. I couldn't make my go-to salad because we're out of romaine! #ShoppingFail
In the bowl: green beans, onions and broccoli, chopped turkey burger, beans, guacamole, cashews and those new chips I love.
Dessert.
Final Trader Joes Tip: DO NOT take pictures in the store because TJ's HATES any type of positive or negative publicity.  They have no social media presence and apparently like it that way.
Or, if you get caught taking pictures in the store – Lie. A TJ's associate asked why I was taking pics and I said for my blog. Nope. The worker said I cannot take pictures for anything but a reminder of the product/cost for myself. What are your Trader Joes must-haves?!
Run SMART Goals
Fill out this form to get the SMART Running Goals worksheet to your inbox!