Good Morning from my lovely hotel room in Boulder, CO.
I love having a fresh room all to myself so I can dirty it up. I'm messy.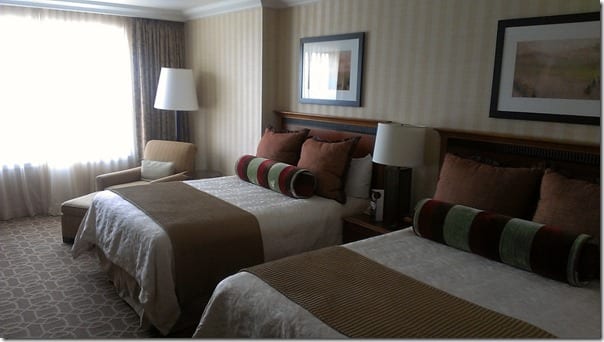 I arrived in Denver yesterday and the reps from Silk whisked the group off to the White Wave headquarters in Bloomfield.
We started with an info session about the company and core products. Did you know Silk started out as a tofu company?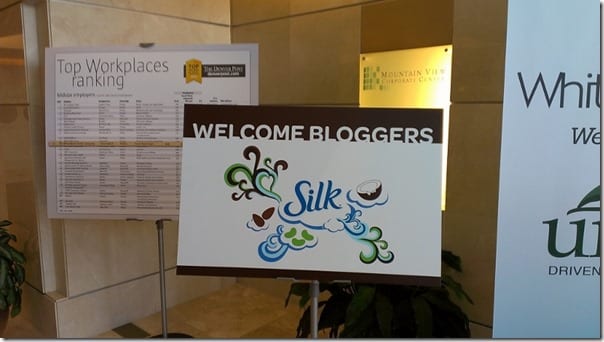 We'll save the rest of the trivia for later
I scored the best loot bag ever too!
Amazing snacks (that I want to eat right now, but I don't think they make for the most balanced breakfast?)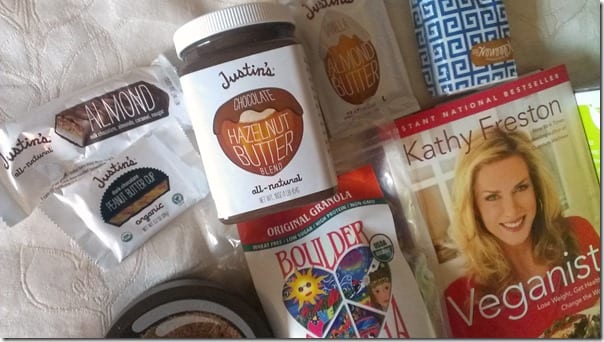 and a hardcore new foam roller! My IT band has been super tight and I almost dragged my roller on this trip!! Ha! This is one of those killer ones with ridges I haven't tried yet. Wish me luck it's going to be rough.
We went on an afternoon hike at the Marshall Mesa Trail
My little friend Tina from Carrots N Cake is here too!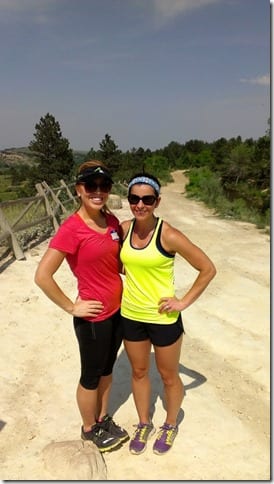 After the hike we enjoyed the new Silk Iced Latte drink.
I already tried the mocha because my mom buys Silk like it's the only beverage on Earth. It's dee-lish! Added bonus: It has the same amount of caffeine  as a cup o'coffee if you're into that sorta thing
Then it was time to head back to the hotel for a wardrobe change for dinner.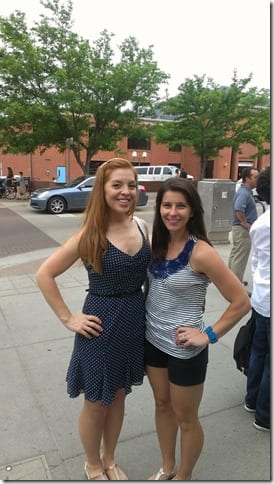 We went to Salt in Boulder.
The meal started with a Silk 'adult beverage' – Strawberry Crush. Silk has some good cocktail recipes on their website under the Silkology label. (I think the Strawberry recipe is coming soon – I'll let you know.)
Tina and I actually tried a bunch of their Silk Cocktails at Blogher Food last year! <- that was a fun night
Dinner at Salt was delicious.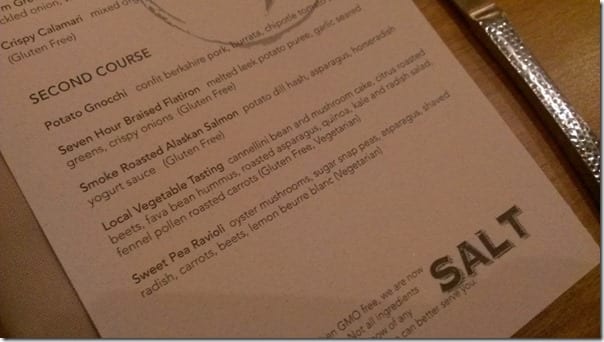 Appetizers.
Wine.
I ordered the field greens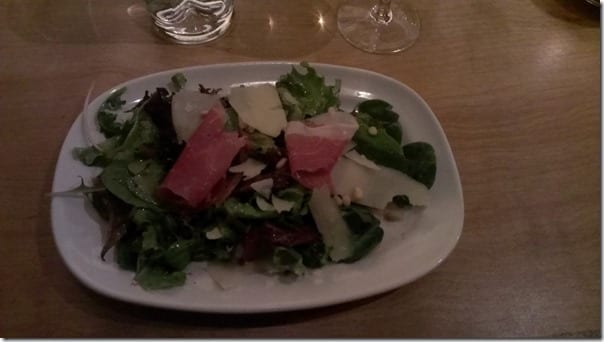 and salmon.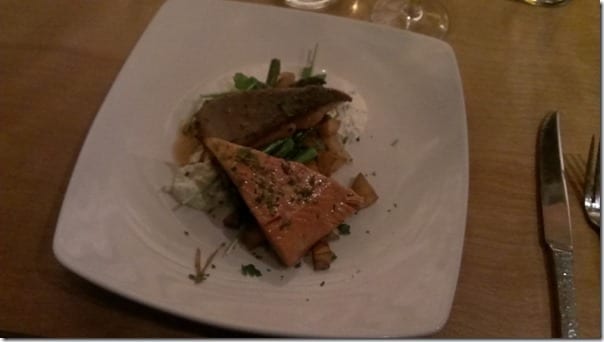 For dessert I thought the Dark Chocolate Carmel Salted Tart was appropriate since I love chocolate and was at a restaurant called SALT.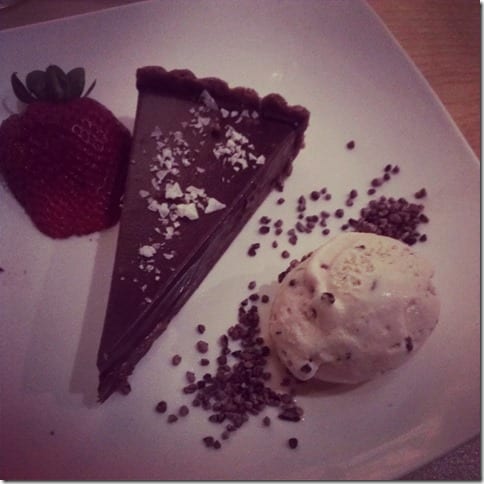 I also stole a few bite's of RJ's blueberry shortcake.
I've been on vacation and in lalaland and am behind on the news. But, the Black Forest Fire is all over the news here. It's not contained at all and dozens of  families have lost their homes.  Please keep those affected in your prayers.
Gotta run –  I'll be back in a bit!
Run SMART Goals
Fill out this form to get the SMART Running Goals worksheet to your inbox!