What a difference a week makes!
I'm super not fancy, but I do think it's fun that last week I was running in Florida along the Gulf…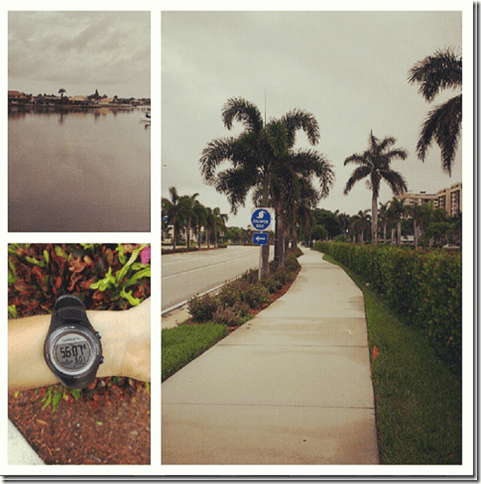 And today I was in SoCal along the Pacific…
I have said it 99 times, but I'll say it again – I LOVE Long Beach. What what.
I used to drive out to the LBC every weekend when I lived in Pico and run the bike path here.
Ran by the Queen Mary.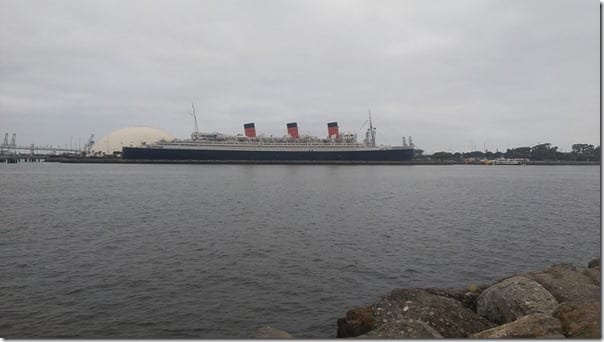 I asked some guy to take this picture of me and ended up getting into a long conversation with him.
Unfortunately, that meant I lost my running partner and headed back solo. That is probably for the best, because I was not doing well today. My IT Band is pulling on my knee and it hurts. I was going to do another run tomorrow for a b2b, but I'm going to rest instead.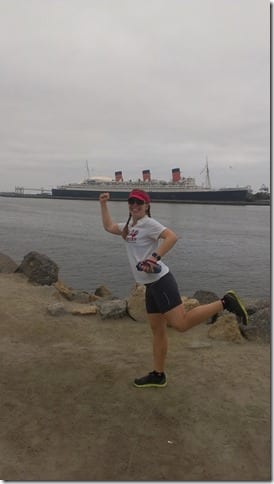 A bunch of people have been asking me what my next race is, so I really want to pin that down. I need to check and see if my IT band is good to go for a LR next weekend and then I'll sign up for something!
When I was done and stumbling to the restroom these two new friends came up to me and asked if I was that RER girl. Yep, guilty as charged.
Ian and Donna are training for the Long Beach Full Marathon – it'll be their first 26.2! Fun fun!!
Steve totally ditched me today on the run. He was flying with sub 8s!! I could not hang.
So, Mr. Steve ditched me
But Leann shared watermelon
Obviously, I've decided to leave Leann my cat if I die and Steve the litter box.
Then, I finally enjoyed a donut in honor of National Donut Day! (Remember I was at the airport and couldn't find one on Friday. How tragic.) And all was right with the world.
See ya later!
Question: What are you doing this weekend?
Run SMART Goals
Fill out this form to get the SMART Running Goals worksheet to your inbox!