Since most of you know I am obsessed with watermelon I have received a ton of emails about the Paleo Watermelon Cake circling the web. I was hoping someone would just make me one and bring it over but I don't think that's going to happen (as much as I hint).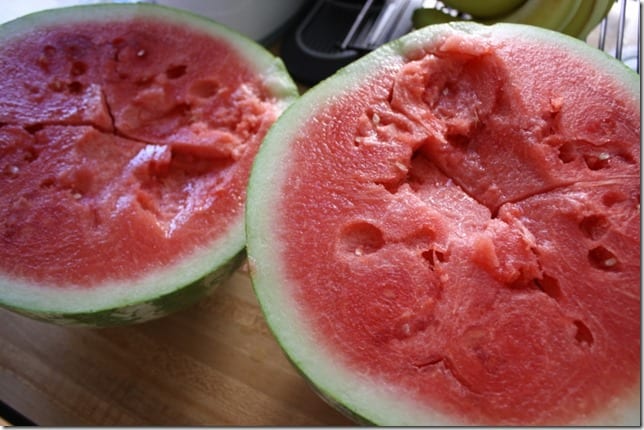 So, I had to take it upon myself to make a watermelon cake. Buuuut, I didn't want to make a whole cake and then have to wait for a special occasion to cut into it.
Plus, I figured I'd eat half the watermelon before I frosted it so I needed a work around.
Instead of a whole watermelon cake I decided to make watermelon cupcakes. This is super easy if you have a circle cookie cutter or glass you can use to cut out perfect circles.
Watermelon Cupcakes
1. Cut the watermelon in half. Cut around the rind to get the fruit outta the shell.
2. Flip the watermelon flat side down and cut each half into 3 pieces – thickness depending on how tall you want your cupcakes. Use your circle cookie cutter or cup to create as many watermelon circles as possible.
I didn't have a cookie cutter so I just went rogue and did it with a knife.
3. Trim away any uneven pieces. Eat the extra pieces. Smile.
4. Pat down watermelon pieces with a paper towel. Use thick greek yogurt in vanilla or strawberry to 'frost' the watermelon cupcakes.
5. Carefully hold each piece by the top and bottom and roll in nuts.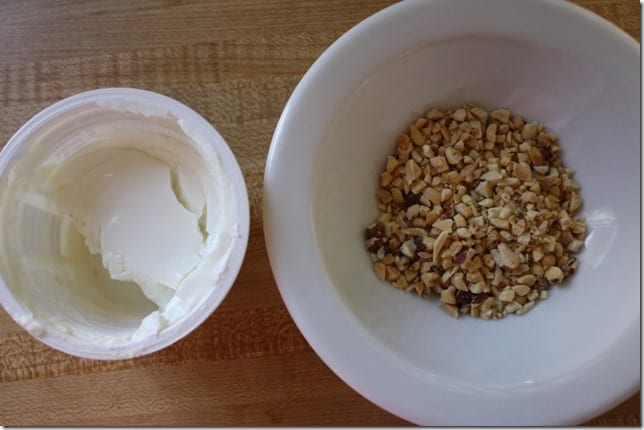 6. Frost top and add fruit of your choice.
Enjoy!
Other Watermelon Updates:
1. A reader sent me this pic of a Watermelon Visor she spotted. I need this.
2. Watermelon Oreos. Yes, they exist. No, I haven't tried them.
3. There is a WATERMELON RUN in Long Beach this week!! But, I'll be in New York that day, so I'm going to miss it. My tiny little black heart is sad about this.
Question: Watermelon Oreos? Yay or Nay?