Happy National Ice Cream Day!!!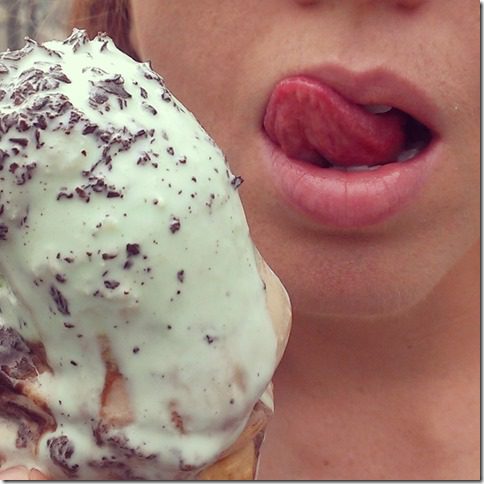 I celebrated hard with a throw back – went to Thrifty's Rite Aide for a double scoop cone. That is mocha almond fudge and mint n chip.
I am a super nerd and when I was there it took all my effort not to announce to the other customers, "Today is National Ice Cream Day!!! Did you know?! Is that why you're here too?!"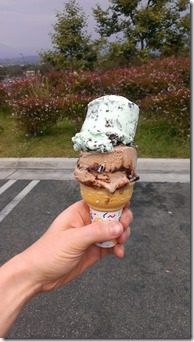 Sunday Set Up
It's been too long since I've done a proper Sunday Set Up to get myself ready for a healthy week! This morning I peeked around the fridge to see what I could make for dinner this week. Then, I made a meal plan figured out what I was making for dinner Mon-Fri.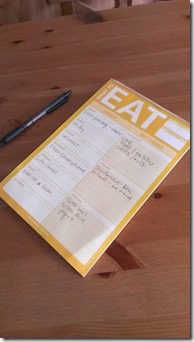 Grocery shopping is fun, putting the stuff away, not-so-much.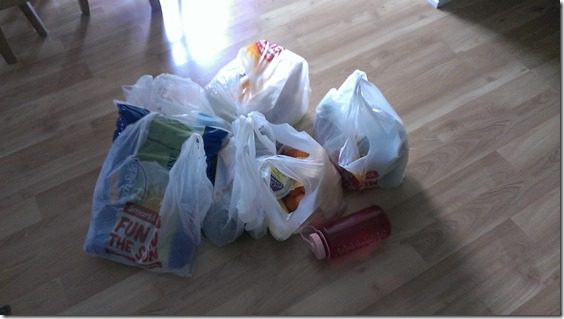 SCORE of America – there was one random box of Quest bars on the clearance rack. Hello. This is amazing.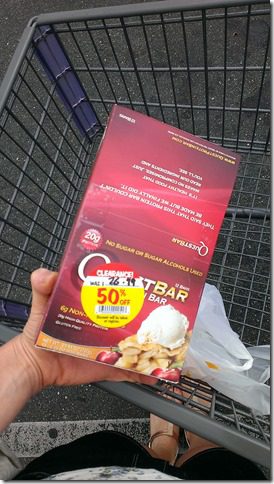 Search me Sunday
Here are the searches that led unsuspecting visitors to RER this week and my responses to help 'em out…
1. "swedish fish for running" Fish are for swimming or eating, not running.
2. "huge knots in bum from running" Oh no! Becareful where you're telling people about your 'knot in the butt' – it can make for some interesting conversation.
3. "how much does hungry runner girl make for her blog" One million, give or take and then she spends it all on swedish fish. Ah ha! Now I know who was searching for #1!
4. "do you have to wash your hair daily for you not to lose hair" If this is true I'd be bald.
Also: "dirty oily hair girls" – This makes me feel good, like I'm fulfilling a need on the internet.
5. "is popcorn filling all carbs" What are you eating with popcorn filling? A cake? A hot pocket? Can I get one??
6. "starting a new life" Good for you! I don't think RER can help ya, but good for you none-the-less.
7. "diets similar to jenny craig" I don't think the Run Eat Repeat Diet is similar to JC, but I'll sell you $200 worth of frozen food if you want.
8. "addicted to ginger chews" Listen if you need me to drive you to rehab, I'll do it. But, can I have the ones you're not gonna eat?
9. "would an energy drink help me run a mile in 8 minutes" Only if the bathroom was a mile away and you could only hold it for 8 minutes…
Question: What was the BEST thing you ate this weekend?
Mint n' chip for me.
Run SMART Goals
Fill out this form to get the SMART Running Goals worksheet to your inbox!