I told ya I was thinking about waffles yesterday. So when I woke up this morning breakfast was an easy choice – WAFFLES!
Protein waffles to be exact…
It's been a long time since I've made waffles in my waffle maker – throwing a frozen one in the toaster oven is just so easy! But, I wanted a fresh one and threw together a protein waffle recipe from memory. Remember when the blogworld used to make protein pancakes and waffles every Sunday? Oh, the good ol' days. Luckily, it's back!
Protein Waffle Recipe
Serves one. Gluten free. Protein full.
Ingredients:
1 scoop protein powder (I used Muscle Milk Banana Crème)

1/4 tsp baking soda

1/4 tsp cinnamon

dash salt

1 egg or 1/4 cup egg whites

1 Tb. greek yogurt
Directions: Heat waffle maker and spray thoroughly with oil or non-stick. Mix dry ingredients. Add wet, mix. Pour on waffle maker and cook until done. Don't check it too often. I let it cook for a good amount of time before I peek, but my waffle maker is old school.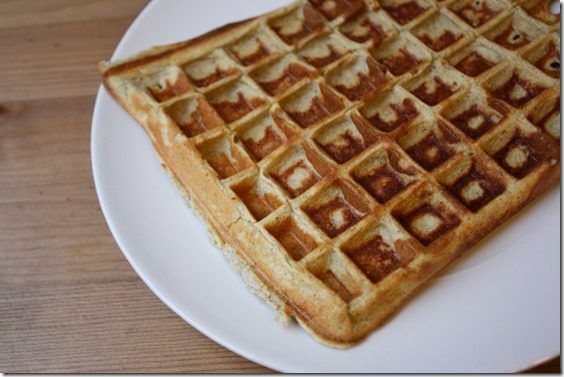 Top with syrup, peanut butter, sardines, whatever you like.
Enjoy!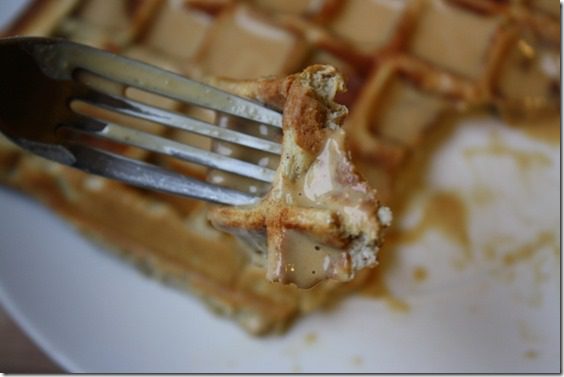 Question: Pancakes or Waffles?