Last week I went over my race schedule for the rest of 2013 and had a nervous breakdown.
Okay, not exactly – unless 'nervous breakdown' means staring at the calendar while stress eating granola out of the package.
Don't judge.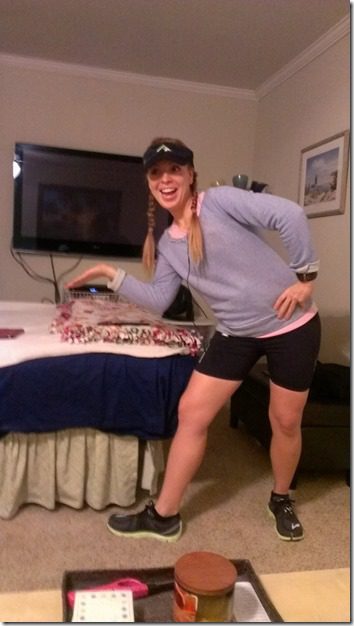 But, I do have FIVE more marathons on the schedule for the rest of the year. And I have NEVER run that much in my life. So, I am trying to increase my weekly mileage to get my body used to that stress and distance. This week I am trying something new in doing 4 days of higher mileage to see how I feel.
Since it's a new approach it's partially a fact finding mission.
And the fact is, summer running should always end in a pool.
With this increased mid-week mileage I've been using things I normally 'save' for long runs a lot more often! This includes: Electrolyte drinks, New Skin Anti-Chafing Spray, Music, Donuts and 'Excuses to be lazy for the rest of the day'.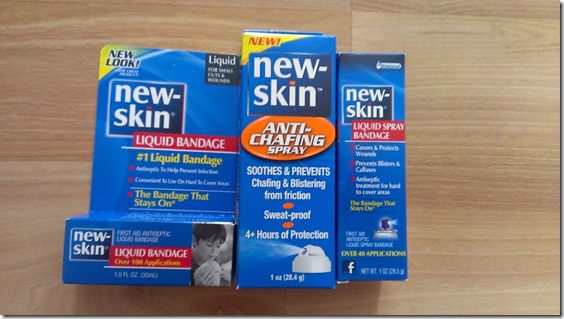 (I still haven't used the liquid bandages, which I guess is a good thing that I haven't needed them?)
Anyway. I am going to re-assess how I feel after a week or two and see if this 4 day running schedule makes me happy or crappy and tweak from there.
Fall Marathon season is a very busy time for racing, so I know a lot of you are in training right now too! Most marathon and half marathon training programs are 12 – 18 weeks long so if you are signed up for a November race, you better get to getting'! Check my training page if you need some running resources. I also have a few plans to share for newer runners coming soon!
How is your summer training / fitness going?
New-Skin® has been providing active skin protection for over 100 years. New-Skin® Liquid Bandage can be used to help prevent bacterial contamination in minor cuts and scrapes and New-Skin® Anti-Chafing Spray prevents and soothes chafing and blistering from friction or rubbing.
This is a sponsored conversation written by me on behalf of New-Skin. The opinions and text are all mine.
Run SMART Goals
Fill out this form to get the SMART Running Goals worksheet to your inbox!