Happy Tuesday! How's it going with you?
Today was a running rest day so I took a little walk and then made eggs and toast.
I'm still pumped after IDEA Fit so I wanted to try a new group fitness class today. I did fat burning pilates and it was just okay, but mostly because it's not my style. I probably will not go back to that class, but I will make it a point to get to Zumba asap!
Lunch! I ended up throwing together a random mix for dinner last night and it turned out delicious.
Cooked up quinoa then added – handful sun dried tomatoes, shredded cheese, mushrooms, peas and 2 chopped chicken & feta sausages. I seasoned it with a big dollop of butter, garlic, salt and pepper.
Just the Tip Tuesday
Make two dinners at once!
It's hot. I don't want to turn on the oven everyday so I made two dinners at once the other night and it was great.
Last week when I made the stuffed peppers I bought 2 packs of ground meat.
I made the stuffed peppers with the first pack and made meatloaf with the second pack. It was a super easy version. To the lean ground meat I added – cup of salsa, garlic powder, salt, pepper, 2 eggs. Mix.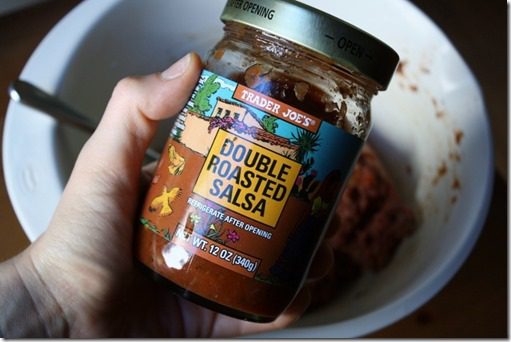 Have your little brother form a loaf. Bake at 350 until done.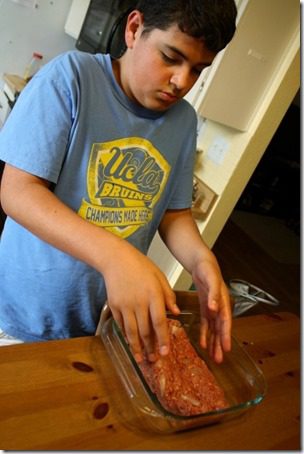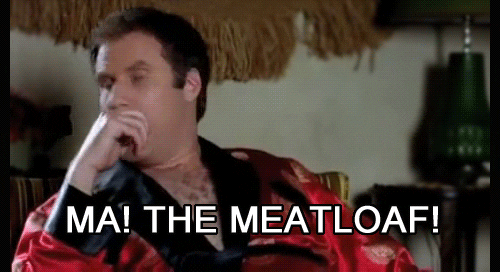 Question: Is meat loaf just a huge hamburger or what?