Happy Friday! I'm trying to be super productive today because my mom needs some help on Monday so look at me go!
RUN
This morning I met up with Jen from Jen's Best Life for a 6 mile run. She is visiting SoCal from NYC and it was great to have a running partner in crime to chat with!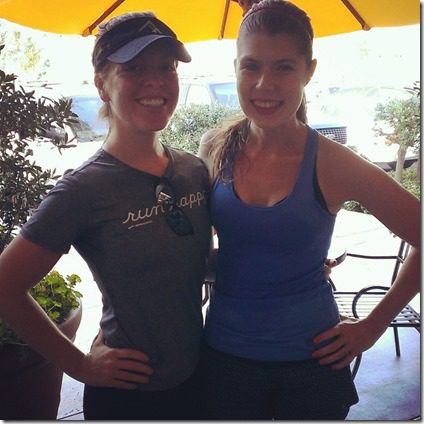 EAT
Back in the early days of RER I used to post my boring, poorly photographed eats all day. My approach to this site has changed a bit lot, but I still get a lot of requests for that, so I'm posting a whole day of eats once or twice a week. This is what I've been eating this week:
Pre-run: A banana or some type of fruit. Sometimes I'll do toast. It's whatever I feel like. Alert the media. Thanks.
Breakfast is eggs and toast 80% of the time. The other 20% is protein pancakes.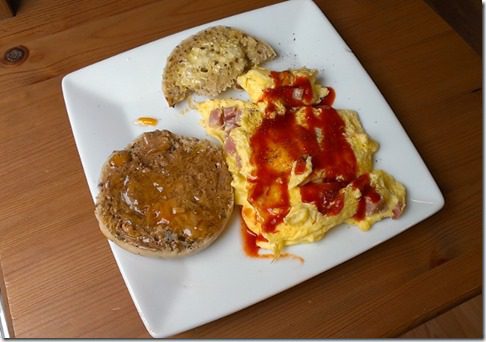 Lunch is mostly random salads with leftovers from dinner or food from my mom's. I swear there is lettuce under there somewhere. (Plastic table cloth optional.)
Snacks: I made a second batch of the cranberry protein bread. Recipe coming soon.
Dinner: I've been eating green bean fries with everything – eggs, hamburgers, sandwiches. Seriously. I bought a big pack from Costco and can't get enough slathered in ketchup.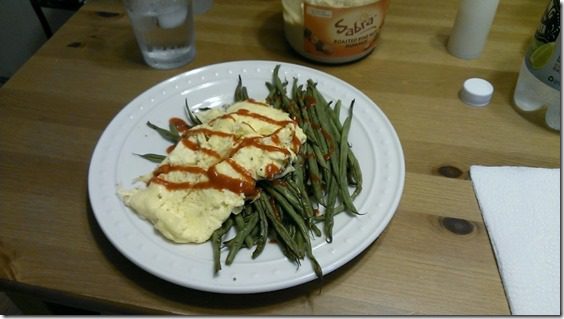 Green Bean Fries Recipe:
Ingredients: Fresh green beans, TJ's 21 seasoning salute, salt, olive oil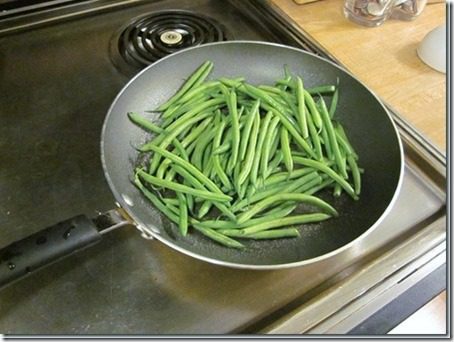 Coat skillet with oil. Heat. Add green beans to hot skillet. Season beans and toss to coat thoroughly. Cook for 5-7 minutes until beans are not raw, but still have a 'bite' like a crispy frie. Slaw with ketchup. Eat.
Dessert: I have some kind of dark chocolate situation every night. It's for the best.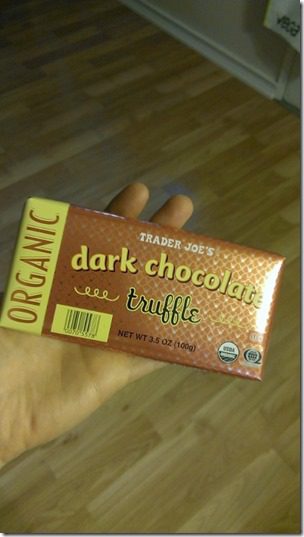 Repeat New Business:
I bought a Groupon for Acupuncture a while back and finally went yesterday. There is really nothing wrong with me (except for those voices in my head that tell me to share my life on the internet) so the doctor just worked on some tightness in my ankle.
Anyway, he thinks I run too much and should slowly back away because running long distances like marathons cause more harm than good. I agree, but am on a mission to completely burn myself out this year so I'm working on that approach.  He also said I should drink more coconut water. Noted. I am totally making more of my delicious Watermelon Coconut drink asap!
Feet on the Street
Reader Brianna ran her first half marathon and shared a picture! Congrats!
Reader Laura is running a half marathon blindfolded to raise money for Run to the Light.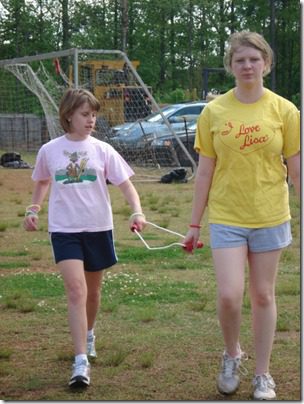 "On November 16, I'll voluntarily run Charlotte's Thunder Road Half Marathon blind to honor my younger sister Taylor, build awareness of a fatal childhood disorder called Batten disease and raise money for gene therapy research at the University of North Carolina. Taylor, 14, ran two 5K races in 2008-09 as part of the Girls on the Run program despite being blind. I'm running Thunder Road blindfolded to honor the five-year anniversary of her first 5K. I write a blog about Taylor's story and Taylor's Tale, the non-profit organization I co-founded in 2007 to fight Batten disease and other rare diseases; I publish a new post after every training run. Run to the Light tells more about my quest to run a half marathon blindfolded and why I'm doing it."
And the final set of feet on the street belong to Lacross Coach Alanna Waters – she is a mentor and coach who teaches  and remaining balanced while pushing yourself to be the best.
Question: What are you doing this weekend?
I need to run, eat and relax.
Run SMART Goals
Fill out this form to get the SMART Running Goals worksheet to your inbox!