Disclaimer: I don't have the best body. I am not a model (nor a model citizen). I am just a normal girl with imperfections (read: cellulite), jiggle, flaws and self conscious thoughts. But, I've come to embrace my time in a bathing suit with these tips.
First – I stopped waiting to get to goal weight to enjoy my life. The years are passing and this is as good as it gets, might as well live it up! Enjoy your life NOW!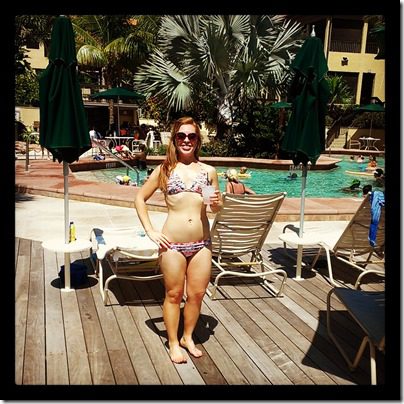 How to look good in a bikini – without working out
Yes, most of us have to work out and eat healthy to look decent in a bathing suit – I'm not saying don't workout. I'm saying after you've done your best in the gym and in the kitchen – now what? This is that extra something that will make you feel better to bare it all. If its the wrinkles and fine lines in your face that's making you insecure, you may consider anti-aging dermal fillers to gain back your confidence.
How to Look Good in a Bikini
1. Get the right bathing suit for YOU. Ignore the trends and choose a suit based on your body type and best characteristics.
Every woman's magazine has 26 articles on this each summer with suggestions for different body types.
I need some padding on top so I don't buy triangle tops because they don't do me any favors. I also prefer lighter color suits because they make me look more tan.
2. Don't layer. Don't worry about covering flaws – in a bathing suit your flaws are going to be on display no matter what.
Adding layers just adds bulk to your silhouette. Accept that your not-so-favorite-knee scar is going to show. No one cares but you, so deal with it and toss the full body sarong.
I got 'back for days' and used to cover it up with shorts or a skirt the whole time at the beach. Um, I don't think it's an freaking mystery I'm trying to hide my booty. It's out there for the world to see, so I might as well own it.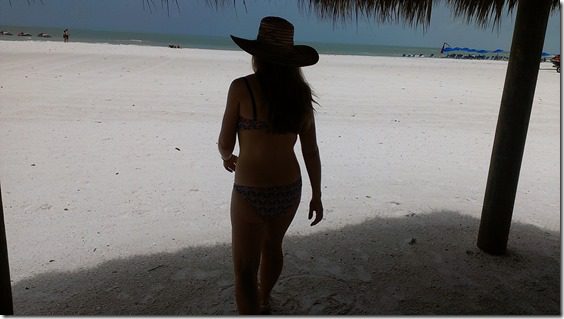 3. Show off your favorite part.
If you have great ankles consider a very colorful tattoo with your favorite sports team to call attention there.
Kidding.
But maybe cute sandals could do the trick.
The point is to play up your favorite part and think about that when you're at the pool so your head movies are saying, "I'm glad I have my favorite turquoise earrings!"
instead of "Oh gosh, please no one notice my forklift foot."
If you have great boobs mix and match your suit with a bright top and muted bottoms. Or vice versa.
I was obviously hoping my huge, tourist hat would be the focal point…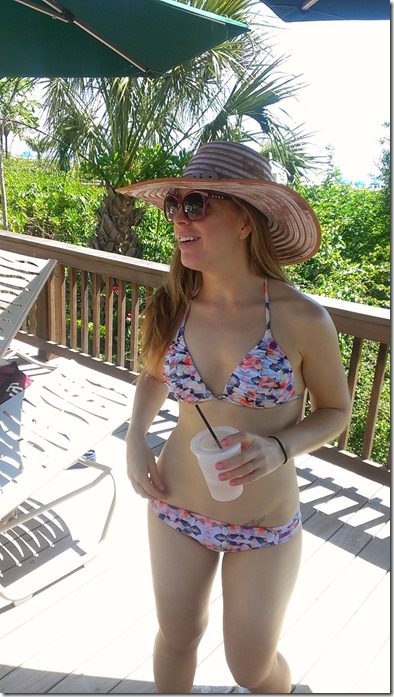 4. Tan. Fake tan. You can do the booth spray tan or home version, but it totally helps.
5. Get waxed. Self explanatory.
6. Stand up straight. Yes, I would rather be hiding under a towel too, but we're already accepted that we're 3/4 naked in public. So, stand up straight, suck it in and smile.
7. Know your angles. If you're going to be taking pictures or impressing the lifeguard in tower 16 you want to know how to hold yourself so that you look the best. We all have a good side, know yours. This isn't photo-shopped, it's strategic as all heck though.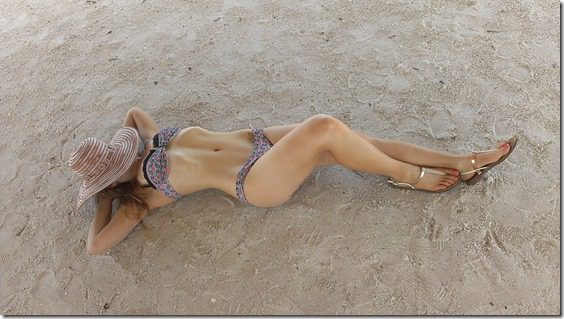 8. Have fun (and a drink). The truth is no one else is thinking about your body. No one cares. So, just have a beverage and enjoy the summer.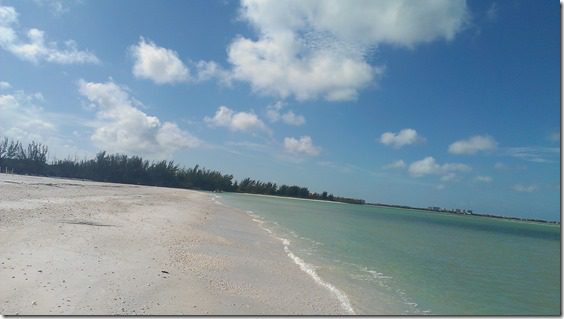 Question: Have any tips to add?