Hello! I am spending the day in Santa Barbara for a fitness event with Bob Greene (Oprah's personal trainer)! He is working with Omron to promote Omron Fitness and their weight loss / exercise tools.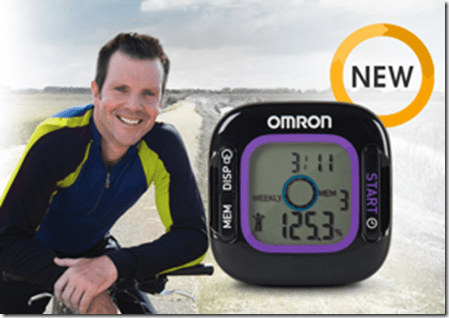 They sent me the activity tracker and pedometer to try out. Since I work from home and that basically consists of staring at the computer for hours, eating, baking, starting at the computer for a few more hours…
I am a big fan of pedometers to make sure I'm getting enough activity. Yes, I run a lil bit, but I also take two rest days a week so I like to see what I'm doing on those days in particular.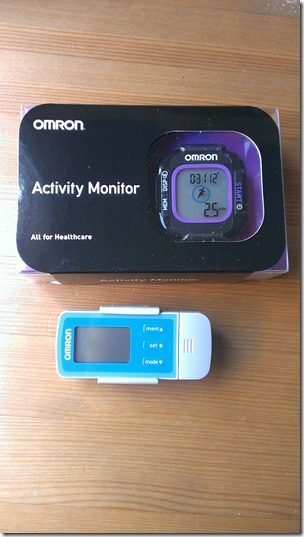 You can upload your activity to your computer and use the Omron Fitness program to track your progress.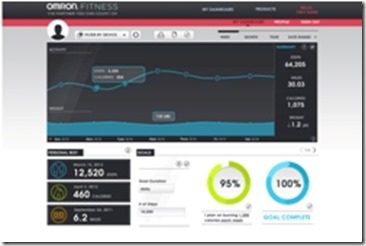 The weight loss tracker monitors steps, distance and calories burned. Then, it tells you your progress toward goal with the online program. It's cool because you can tell it how much weight you want to lose and it will indicate how active you must be to reach that goal.
I've used other trackers in the past and dig this one because it also tracks random activity like cleaning the house – which I really think is a good calorie burner!
You can check out all the Omron Products here.
Follow #FitWithOmron and @OmronFitness on Twitter today to see what we're up to! I'll be working out and interviewing Bob Greene – so excited!!!
Weight Loss Tracker and Pedometer Giveaway
Aaaand – Omron Fitness is giving one Omron Activity Monitor with Weight Loss Tracker, and NFC Communication tray, and one Tri-Axis USB Pedometer to a RER reader!
To Enter – Leave a Comment on this post answering:
Do you think you take 10,000 steps a day on average right now?
Open to residents of the US & Canada. Closes Friday at noon PST.
Disclaimer: I'm being compensated to write this post by Bookieboo LLC in a blogger campaign with Omron Healthcare. However, the thoughts and opinions expressed in this post are my own.
Run SMART Goals
Fill out this form to get the SMART Running Goals worksheet to your inbox!