Hello from Pennsylvania! It was a long trek to get here but after a long flight and bus ride I arrived in Bethlehem, PA – I'm pretty sure it's not the Bethlehem where Jesus was born, but I'll check my facts and get back to you.
Head's up – I am going to be sipping Dunkin Donuts the entire time and might be bouncing off the walls. This is love.
We checked in to the hotel and got a great swag bag from Runner's World.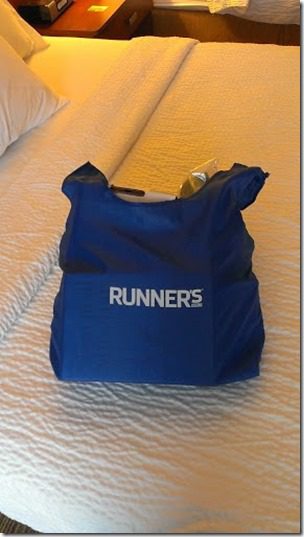 Then, we headed to the Rodale offices for dinner and a tour. There are 20 running bloggers on this trip so it's loud and fun and full of energy!
As soon as we arrived at the Rodale building Bart Yasso greeted us. I am a huge fan, so this was very exciting!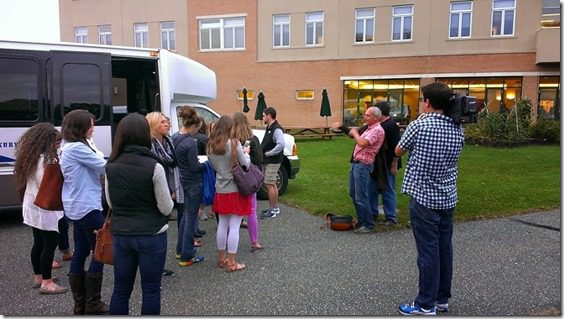 For those of you who don't know Bart Yasso is a legend in the running community. He is also the man behind the "Yasso 800s" – the most common and helpful speed sesh marathon runners attempt. He grew up in Bethlehem too and you can check out some of his work at RunnersWorld.com here.
I was a little too excited to be there! I blame the DD, but I think it's just my usual craziness.
Time for dinner!
After dinner Bart Yasso personally took us on a tour of the Runner's World offices. Rodale owns a lot of publications including Runner's World, Men's Health, Women's Health and more. We were focused on the running stuff.
Bart went through offices and communal areas sharing fun anecdotes and interesting facts about them. Most of the RW employees are runners so the company supports a healthy balance of work and play run.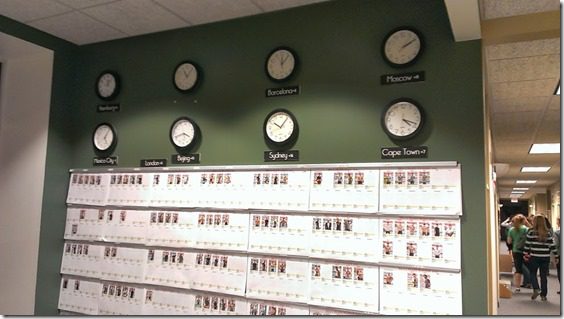 Dear Santa, can I please have a treadmill desk? I'll be good.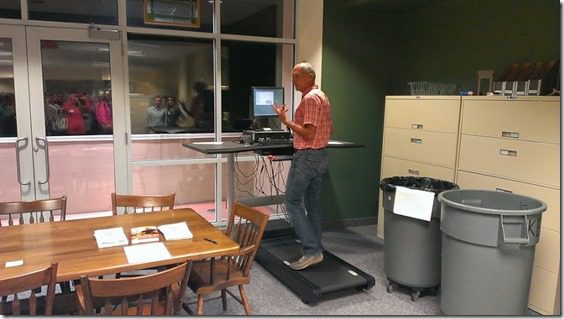 It was awesome to visit his office with him as he explained some of the things on the walls and his race bibs. One of my favorite Runner's World stories is about Bart Yasso's Comrades Marathon adventure. His bib from that race was on the door too.
It was very interesting to chat with the editors about how they build each issue too. These are the covers of RW going back to 2011.
And because you come to RER for the inside scoop – I have a sneak peek of the December edition of Runner's World that is barely making it's way to the print tonight. You saw it here first!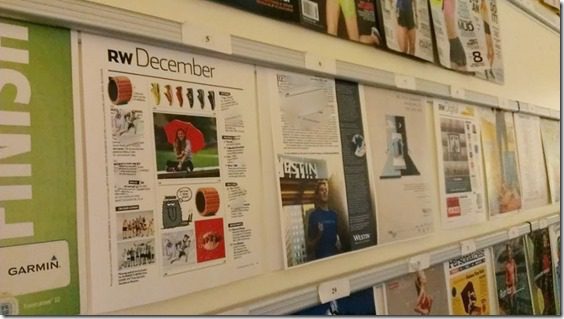 After the tour we were going to make smores outside, but water falls from the sky here. So, we made it work and they made them for us somehow.
And with a plate full of smores in front of us Bart Yasso asked who the "Run Eat Repeat" blogger was because it should be my mission to finish them.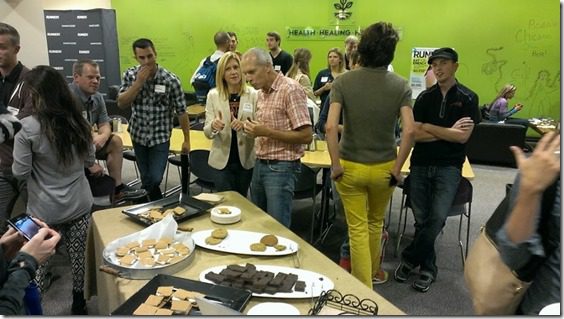 Well, I think my Brownie Smore was a valiant effort, don't you?
And tomorrow is another full of runs and eats! See ya then.
Question: Who's your sports hero?
Disclaimer: I am on this trip as part of the Runner's World half marathon weekend partnership. Travel and smores were provided.  All opinions are my own. 
Run SMART Goals
Fill out this form to get the SMART Running Goals worksheet to your inbox!