I went to Santa Monica for the Fitness Magazine LA Meet and Tweet event today.
Fun facts: I went to the Fitblog NYC meet & tweet for five minutes (before I had to catch a flight).
And I visited the Annenberg Beach House in April when I met Venus Williams at the Jamba Juice event.
But this time I wasn't just attending – I was on the panel "My Blog is My Business" with SkinnyRunner, Blogilates and EcoVeganGal
I was the designated driver this round so SR bought me a cup o'coffee. I brought my own stevia so I wouldn't end up like Lydia. (Breaking Bad reference anyone.)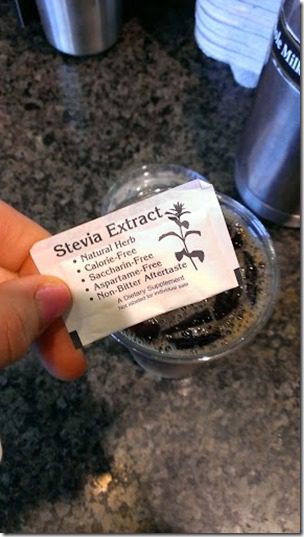 Santa Monica is about 60 miles north of us, but we didn't hit much traffic and got there with plenty of time to explore. California, I love you.
I saw Bobbi as soon as we got there! I also met SkinnyChickBlog who drove down from north-ish CA.
Fitness Magazine organized this event for bloggers with awesome info sessions and vendors.
Part of the fun was walking around the pool and visiting each of the sponsors for a sticker. Well, when you got a sticker you also got some cool swag – shoes, sun glasses and more! Trick-or-treat to me!
I was the DD so SR got Crystal Light wasted.
We had a lot of fun!
I was about to dive into the pool, but we had to head inside for the afternoon sessions…
This session is  "The New Way to Lose Weight" with Harley Pasternak.
Then, it was time for "My Blog is My Business"!
During the session we discussed…
things we have learned along the way to blogging as a business = Be professional. Know your worth.
pet peeves of blogging = Work/life balance is a challenge for all of us!
where monetization of blogging is going = We think newsletters, video, more social media platforms.
We also got the question, "How much do I charge?"
Best question ever! Unfortunately, I knew there was an algorithm for it but I didn't actually know it so I couldn't help. #Fail
But, I promised to link to the answer so here it is… (Via Babble)
# of page views + # of twitter followers ÷ page rank # x $ .01 ÷ 2 = your approximate sponsored post rate.
And to cap it off we had a little reminder – Let all flowers bloom. There is not a limited amount of success available out there – we can all reach our goals! Believe in yourself. Help the people around you. Set your own goals and go for it.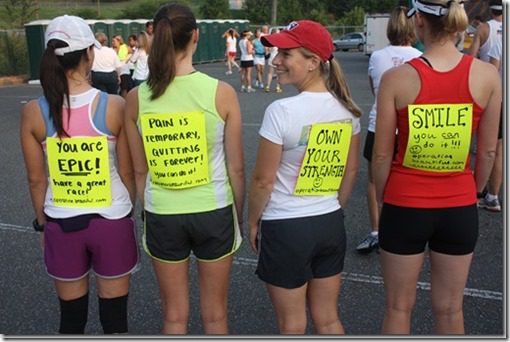 (A little Operation Beautiful flashback)
Thank you to Christine and Fitness Magazine for the opportunity!
Question: Are you passing out good karma this week?
Run SMART Goals
Fill out this form to get the SMART Running Goals worksheet to your inbox!