Since we landed in China around 6am and couldn't check in to the hotel for a few hours our tour guide took us directly from the airport to the Beijing Zoo. Luckily, it was so early it was completely empty except for our group!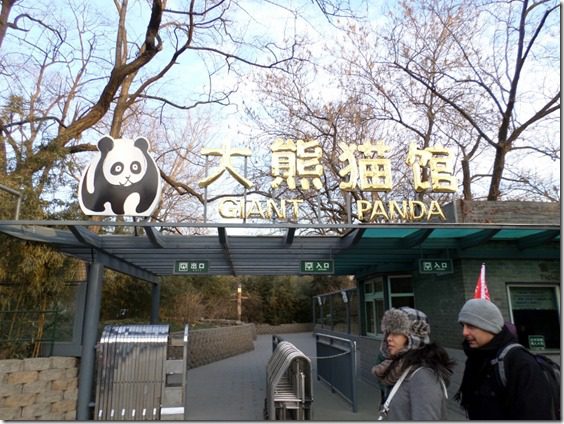 This is the entrance to the Panda exhibit.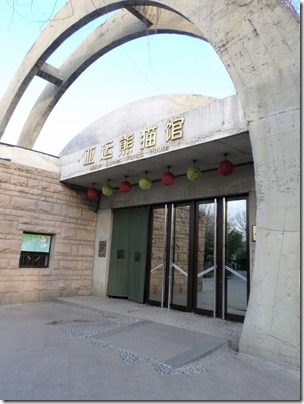 The pandas are the cutest animals in the entire world. One of them was just sitting and eatin' the entire time. I stood there watching him chomp, pick a new shoot, chomp some more, look at us, chomp… I die. Check out my instagram for a video of it.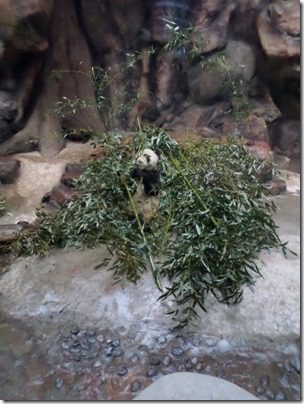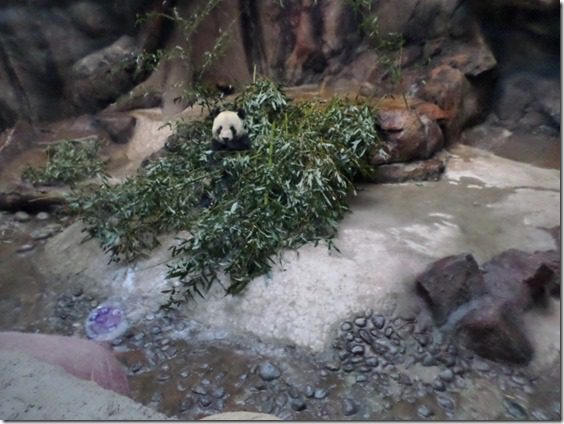 Lunch in China I'm pretty familiar and comfortable with Chinese food. The Chinese restaurants I have been to near my house have the menus in Mandarin and a lot of traditional fare. So, the food isn't 'weird' to me – it's just exciting to try it from the source!
But, the squat toilet bathroom situation is a weird. Mostly because I'm not an expert at this game. SkinnyRunner please send me some tips on this.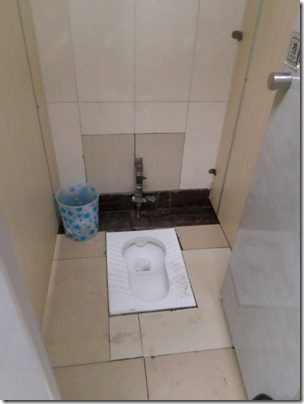 After the zoo we checked into the hotel, did a quick 5 minute shower/wardrobe change and headed back out to make the most of our time.
Ben and I made friends with another couple on the trip and went to lunch with them. We had Dim Sum at a place recommended by our tour guide. We were the only tourists there and it was busy, so you know it's good
Braised Chinese kale with oyster sauce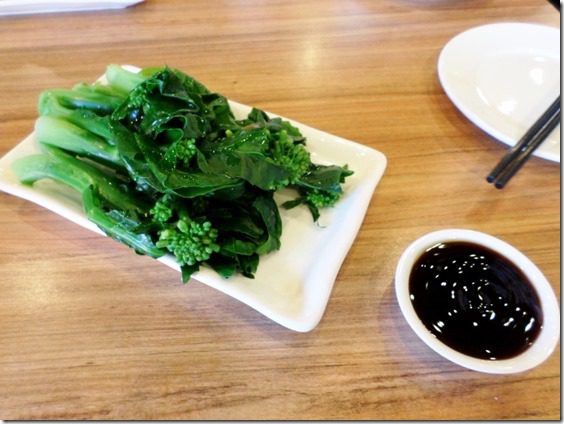 Pork dumplings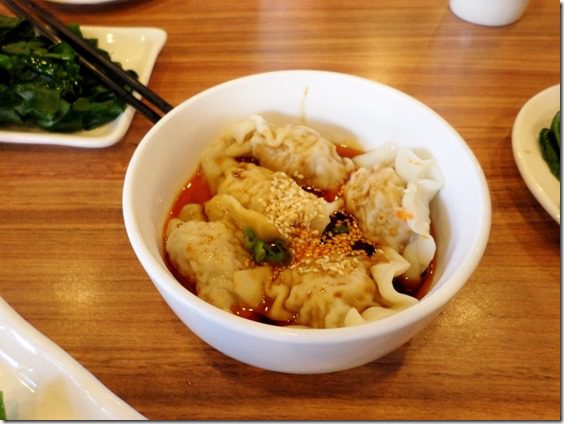 Steamed pork bun
Shrimp and pork dumplings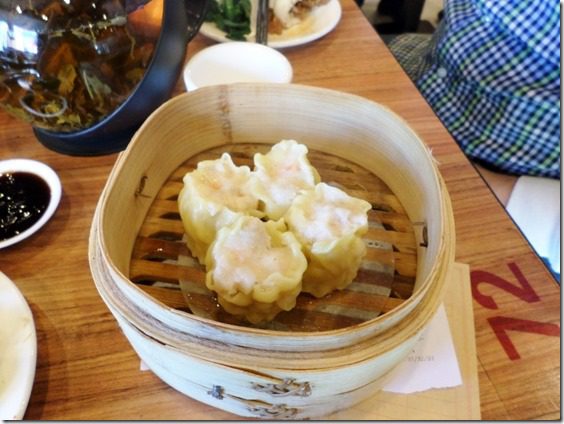 That green tamale looking one is chicken in gluttonous rice. It was ah-mazing! It was actually similar to a tamale! It was chicken tucked in the middle of smashed rice and it was seasoned perfectly.
Peanut noodles. This was amazing too! A little spicy, a lot delicious.
After our bellies were happily full we headed to the Olympic Stadium "Bird's Nest" via Subway.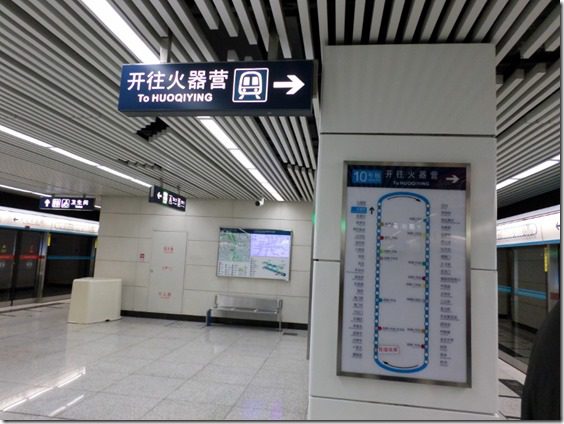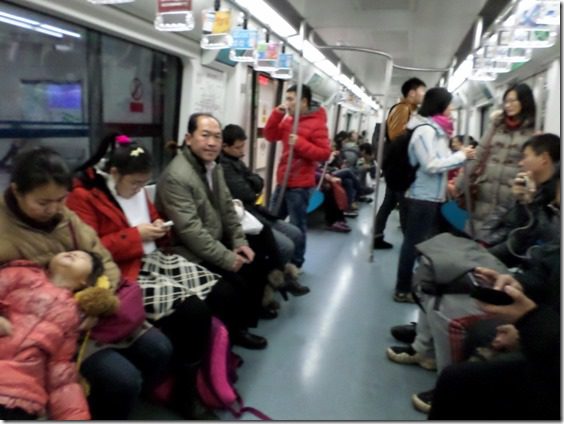 It was freezing but a gorgeous day!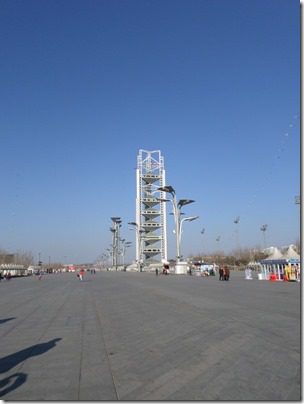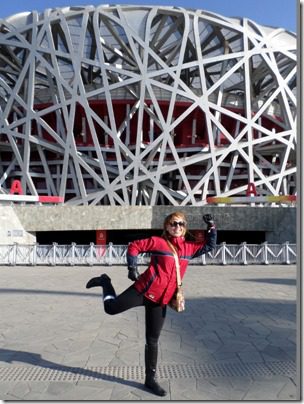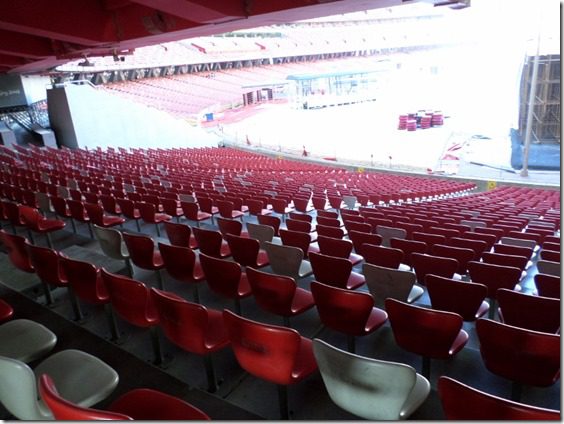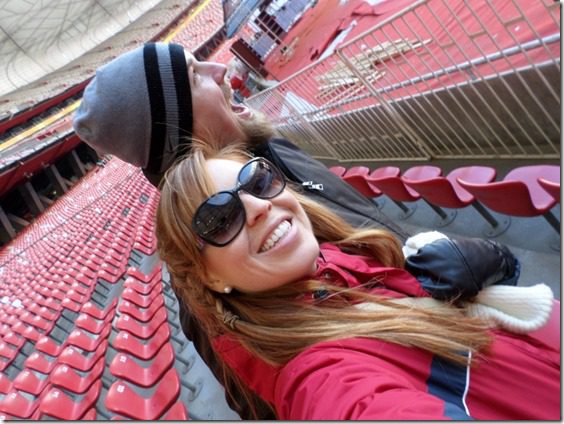 There was an awesome wall where the names of winners of the 2008 Olympics are engraved.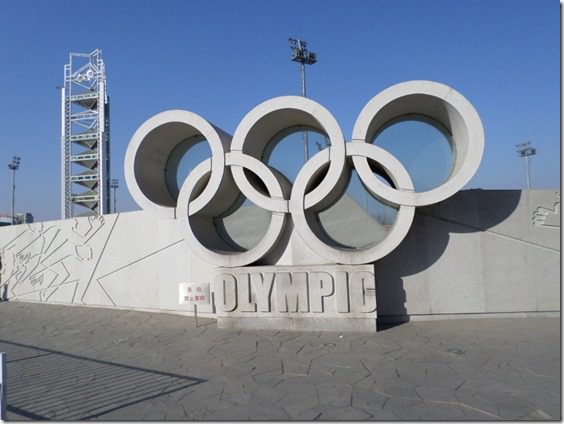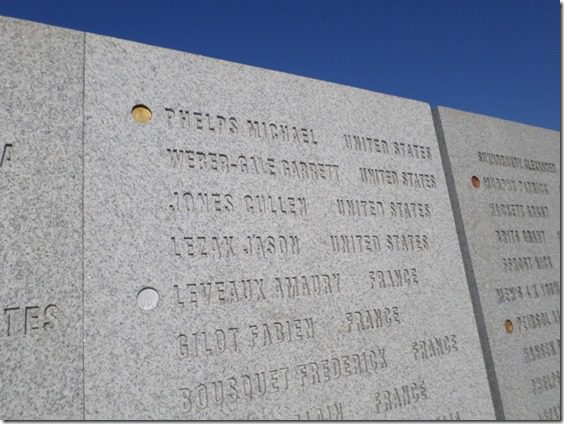 On the way back we spotted this vendor selling some mystery food. It is a bunch of balls on a stick.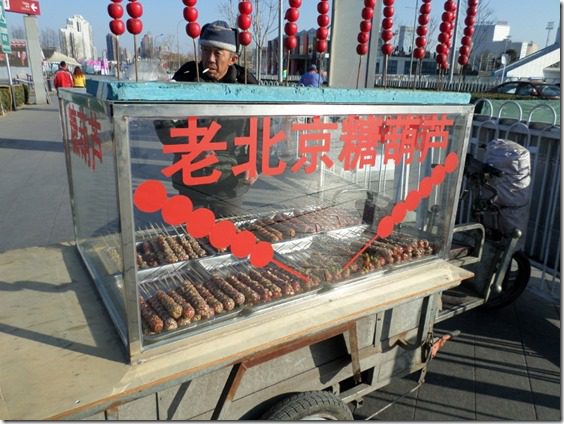 Any idea what this is all about?
It is actually sweet! It's like small balls of fruit (with seeds) covered with a candy apple style shell and sesame seeds.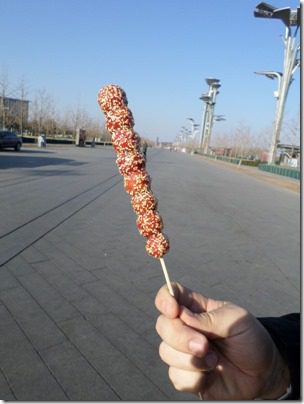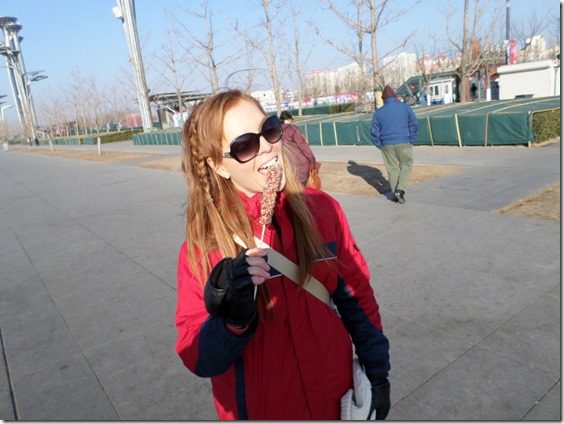 See ya later!
Question: Would you buy a mystery ball on a stick from a vendor?
(Disclaimer: This was part of the tour and I was very happy and excited to see the Pandas. But, I do have mixed feeling about zoos, especially after watching Black Fish. However, I'm not educated enough to address this topic right now.)
Run SMART Goals
Fill out this form to get the SMART Running Goals worksheet to your inbox!