Late Monday night I headed to LAX for my flight to Beijing. The flight is 12.5 hours! It took off at 12:40am and landed around 5:30am. That is a good little transition because I tried to sleep a lot of the flight and then it was morning when I arrived. I probably slept for about 7 hours (tossing and turning the whole time). But that's great for killing a good chunk of the flight. I was really worried I was going to freak out from boredom. Thank you melatonin.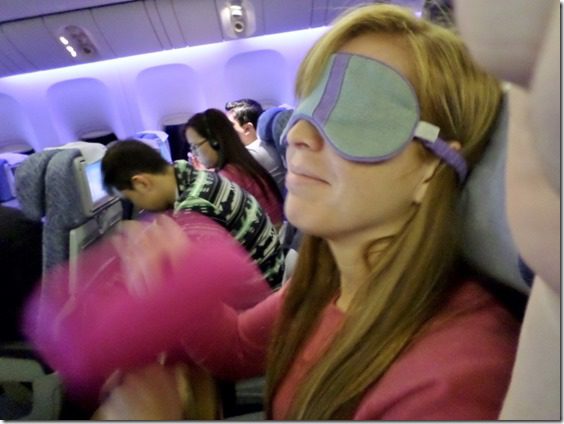 This is a huge plane with 9 seats across and it's completely full.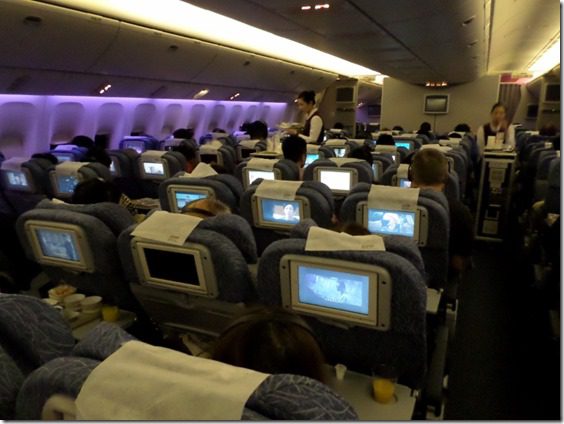 Since it's such a long flight and international, they served a meal. I figured because of the timing it would be breakfast, but it was lunch? dinner? All I know is they also offered beer and wine for free. But it was like 6am or something to my body so I passed.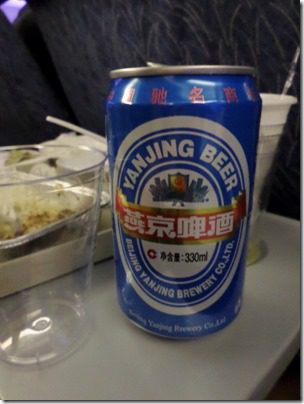 I overheard the flight attendant on the other side offering people 'chicken or beef' for their meal choices. So, I knew I'd get chicken. But, when the attendant on my side got to me she offered 'fish or beef'.
I asked "Is there chicken?".
"No."
"Okay, fish please."
And it was chicken. Ha! First language barrier of the trip. I expect there to be a lot of those.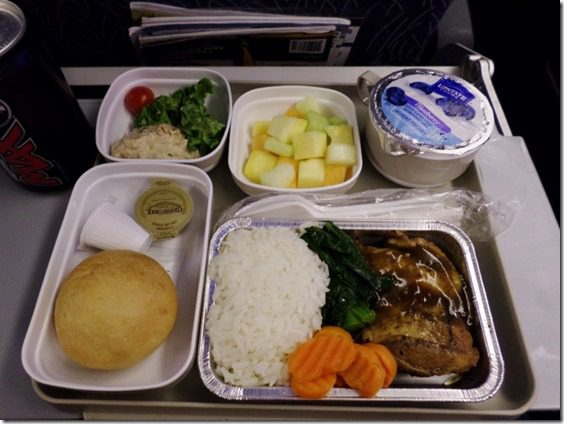 Running in China
First when I first planned this trip I figured I'd do a race right before it so this would be a rest week for me. I just ran a marathon on Sunday so I really should be taking off a few days anyway.
I did some research and asked a few blog friends and readers about running in China and there are a few points to consider.
1. The air quality. DC Rainmaker has a post on the air quality index in China. This is something you have to check before going outside for exercise.
2. COLD. It's cold. Right now it's in the teens here. That is crazy for this SoCal girl. Like, super crazy.
3. Tour schedule. I am on a trip with a tour group and have to keep to the schedule. We are going to be leaving early for sightseeing most days and I won't have time.
4. Rest. I usually take off a week or so from running when we go on a vacation like this. If I can run, I do. If I can't, I don't. It's good to let your body rest and recover and I did A LOT of running the end of last year.
So, I'm just going with the flow and will see if it happens or not.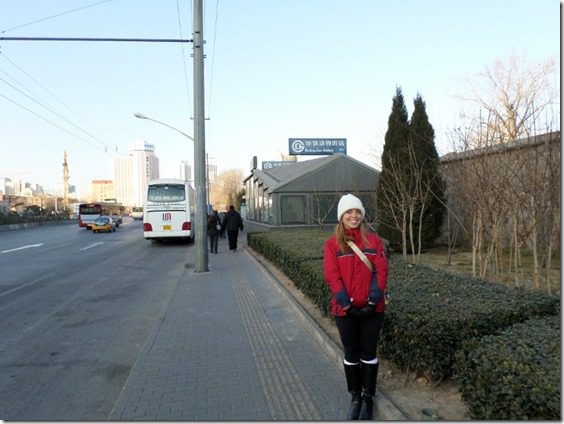 Now I'm off to put on all the clothes I packed and explore! See you in a bit!