Sponsored
I am a girl who wakes up every morning thinking about food. I love it. I want to eat dessert every day and chocolate as a chaser. Some people love sports teams or One Direction or their dog… I love sweets.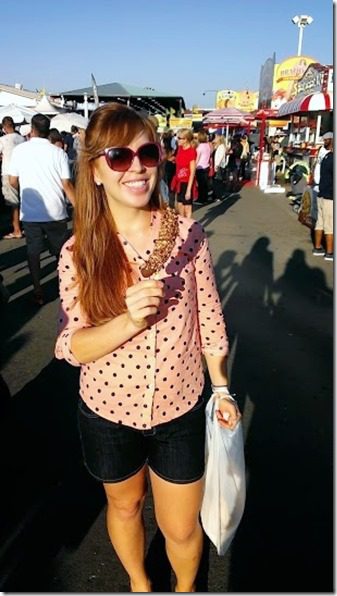 I  realize eating dessert every day isn't the healthiest habit to have.
But I also realize I don't want to live in a world where I can't have a treat!
So, when I heard about Arctic Zero frozen dessert a few years ago I was all about it. I LOVE frozen yogurt and ice cream and I saw this option at the grocery store that only has 150 calories for the whole pint. WHAT?! Is this Heaven because I'm staying.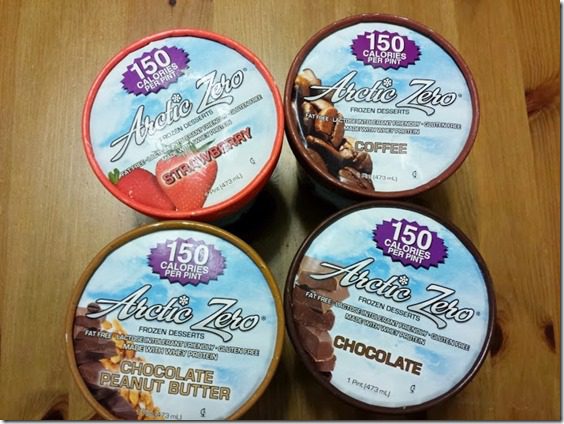 Now. I do have to explain to some of you that Arctic Zero is a frozen dessert and not ice cream's identical twin. But if you are used to healthy swaps it's amazing. Plus, since it's so low cal I scoop half a pint into a cup and top it with sugar free chocolate syrup and some granola to get wild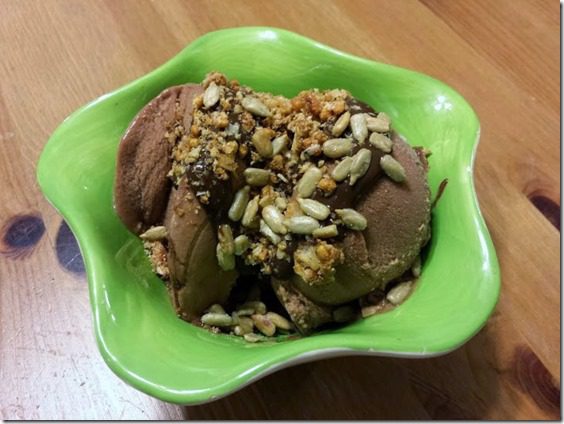 My favorite flavor is probably the chocolate peanut butter. I add some warm PB to this because I like it melty.
The company recently sent me a whole truckload of their frozen dessert flavors plus some ice cream bars. These are a little harder to find but I've heard they are at Walmart or ArcticZero.com.
Since I am trying to slowly wean myself off the Christmas cookie diet without going into withdrawals I've been enjoying Arctic Zero after dinner as a replacement.
Tip: It freezes pretty solid so you have to set it out for bit to soften (or pop it in the microwave like I do for 20 seconds).
I personally love the stuff. It is a little pricey, but there are more expensive habits to have so I am okay with that.
I feel like it's a protein shake that is closer to a dessert than anything else I've tried. Bonus: It's non-GMO and lactose intolerant friendly.
Question: Do you have dessert every day?
I do.
Disclaimer: This post is sponsored by Arctic Zero. I have eaten their product for years and all opinions are my own/were the same before they contacted me to collaborate.
Run SMART Goals
Fill out this form to get the SMART Running Goals worksheet to your inbox!