Hello! I had an appointment in Newport Beach this morning and knew I'd have an hour to kill while waiting. Since today was a rest day I wore my walking shoes and figured I'd get a little exercise exploring.
Well, I scored the exploration jackpot when I checked Gmaps and realized I was down the street from Balboa Island. It's been years since I've been there so I was psyched! I spent some time walking and dreaming of living there. It was so quiet and beautiful this morning.
Post walk treat.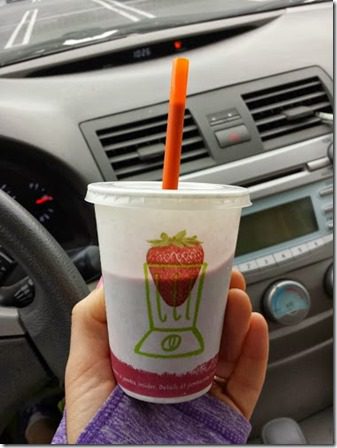 I saw a TED Talk about "The Science Behind Why Diets Don't Work and What To Do Instead" floating around the internet last week. Loved it. But this isn't new – it's Intuitive Eating!
I haven't been talking about IE like I used to, but I'm still a big fan. Truthfully, it's still something I struggle with everyday but it got kind of monotonous to write about.
Eating intuitively is a very hard thing to live when you have a history of binge or disordered eating patterns. When you are addicted to drugs or alcohol you stop completely. When some people have food issues it is an everyday battle to stay accountable. You can't just quit food!
Talking about my journey to stop nighttime eating seemed like a broken record, but it's not as easy as 'just stop'. You wouldn't tell someone with another addiction 'just stop'. But, I stopped talking about it for a while and just did my thang.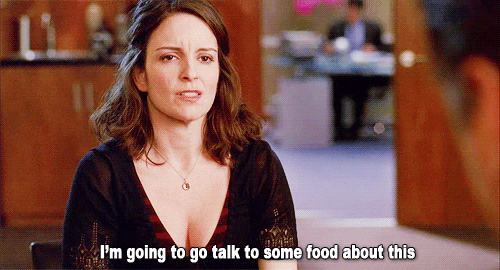 Anyway.
The video reminded me that I've been meaning to share more Intuitive Eating Resources.
First, there is the Intuitive Eating Book. It has a great explanation of a non-diet approach to maintaining your weight and steps for getting there.
Geneen Roth also teaches about intuitive eating, but doesn't call it that necessary. She is all about listening to and respecting your body. Her books are very personal and some of them tell her story as an illustration.
Breaking Free From Emotional Eating
The Craggy Hole In My Heart and the Cat Who Fixed It
One of my favorites is "When You Eat At The Refrigerator Pull Up A Chair". It's short chapters with a story or lesson in each, super easy read.
Question: Do you have any Intuitive Eating resources or tips to share?