Today we're talking neon, but not my super cool new neon shades…
The colorful people from Neon Dash recently contacted me to run the 5k in Los Angeles September 26th. But that's like 20 years away in my world and I have no idea if I'll still be living in America at that point so I politely declined (plus I'm committed to my relationship with 13.1s).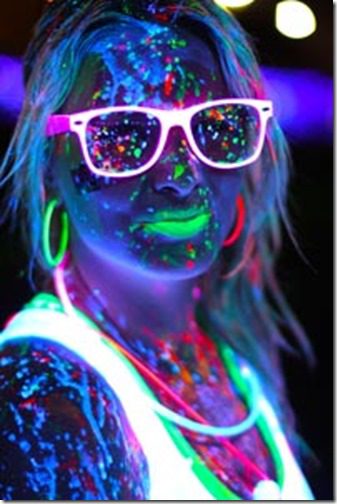 But, then I realized everyone in the world except me LOVES these new fun color runs. And I happen to have a lil blog and some of my peeps might want to join in the fun. So, I asked if I could give my entry away and they one upped it and are giving TWO entries to YOU.
The NEON Dash is a 5K where you wear white and run through color zones. You end up GLOWING with colors under the lights in the most epic way.
This is a great race to get your friends to come with ya since it's a fun run with tons of photo opps.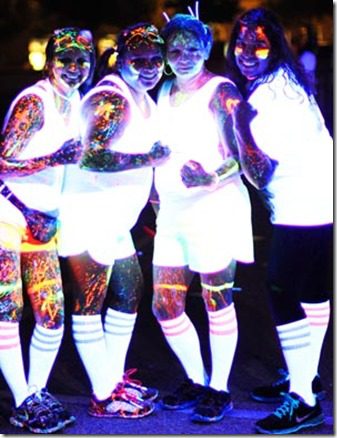 The Neon Dash series has 5K races throughout the US.
The upcoming locations/dates:
March 22 – Houston, TX

March 29 – San Antonio, TX

April 19 – Phoenix, AZ

June 21 – Indianapolis, IN

July 12 – San Diego, CA

Aug 9 – Denver, CO

Aug 16 – Portland, OR

August 23 – Kansas City, MO

Sept 13 – Austin, TX

Sept 20 – Dallas, TX

Sept 26 – Los Angeles, CA
Neon Dash Giveaway
Reps from the series are giving TWO RER readers a chance to get neon-ed up! Each winner will get ONE bib for the race location of their choice.
To Enter: Leave a comment with what location you'd pick!
Closes 2/16/14 at 8am PST
Disclaimer: Bib provided, all travel expenses are the winner's responsibility. It's also your responsibility to talk a friend into doing it with you and making it a night to remember!
Run SMART Goals
Fill out this form to get the SMART Running Goals worksheet to your inbox!