I've been invited to run the LA Marathon from Asics. The company is a big sponsor of the race and has a lot of branded gear and Asics elites running it too.
Plus – Andrew Kastor gave us a training program for the race!!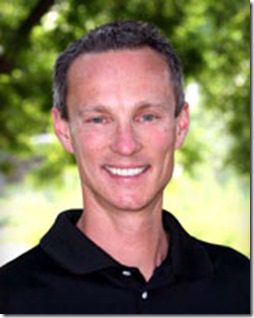 Coach Kastor ran competitively for 15 years. He now works with some of the best runners in the world, including his wife Deena Kastor hello. I adore her.
 Remember when we hung out in Maine this summer?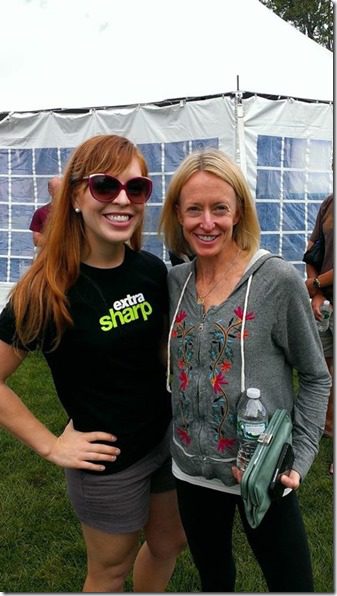 Anyway.
I am really bad about using training programs, so I declined to use a set schedule. But I did talk to him about how much I'm running, my weaknesses and goals.
Tight Ankle Advice: I had an amazing phone call with him earlier this week and he suggested ART for my tight ankle (more on that when it happens).
On My Goals: We talked about what I need to do to reach my goals and where I am right now. I need to change my mindset on how I approach training. This is something that I'm fully aware of, but I'm not there yet. And that's okay.
He works with athletes that run crazy mileage every week. So I appreciate that he wasn't like, "Stop running so much!" He gets it.
But I am not an elite athlete. And I do need to train differently to PR. It's a journey… or a marathon, not a sprint
We also talked about…
REST! He put it out there that I will need to get more rest if I want to PR. It kinda sounded like he thinks I'm doing too many back to back races (not surprised by that at all). He said his elite athletes only train for one or two marathons a year. Then, they take off a few weeks from serious training.
It's not that they are all that exhausted from the race. It's the accumulation of all the weeks of hard training.
Marathon TAPER: Speaking of hard training… regarding taper he said you basically beat the crap out of your body for 12 or more weeks during marathon training. Then, you need that taper time to rebuild and rest.
Most of his elite athletes gain a few pounds during the taper and that's okay. They are running less, but still eating about the same and hydrating. It's part of the plan.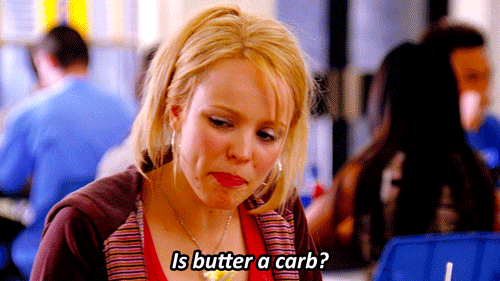 I don't know. I found all of this wildly interesting. Hope you do too.
Okay… I'm off to carb-load. See ya later!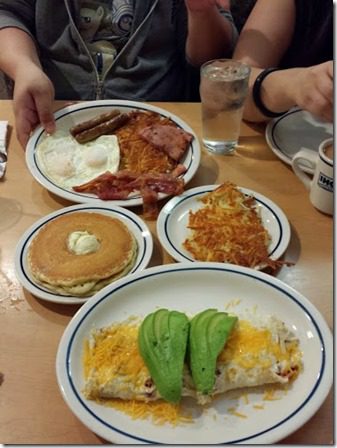 Question: What's your favorite carb this week?
I'm digging cinnamon raisin bread.