Hello! I'm happily back to running again today. I didn't really feel like I needed needed yesterday as a rest day, but I've felt sluggish and tired overall lately and thought an extra day would be good for me.
I've talked about getting a running related tattoo for a long time now. I already have one random tattoo that I got in college. It's a flame on my hip that I really have no explanation for, but don't regret either
.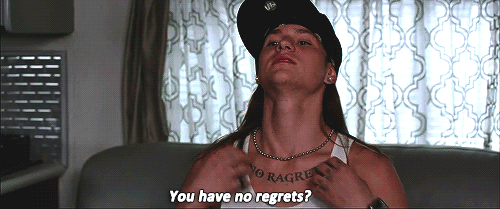 Hey, I don't remember much from college but I do have that tattoo as a memory…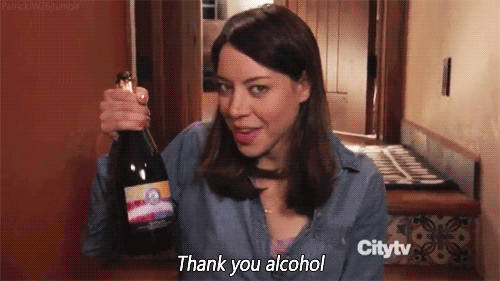 Anyway.
I have wanted a running tattoo for a long time now, but kind of thought I'd get it after a BIG running milestone. I thought maybe after, God willing I BQ I'd go for it. But, I'm not really training for that right now and I mean – I ran over 26 races last year – isn't that a big enough milestone?!
AND the more I think about it, the more I realized RunEatRepeat is my life. I mean, it's my favorite thing to do, it's my JOB, it's really changed me and my life path.
So, I went into a tattoo parlor with my RER business cards and asked if they could give me a RunEatRepeat tattoo.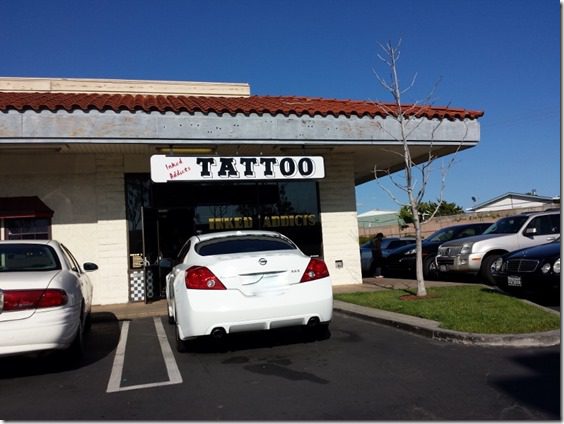 I figured they'd need some time to sketch it and I'd make an appointment to come back another day – but they were pretty empty on Sunday and the guy said he could take me right then!
Crap. Ish just got real.
The logo itself is kinda simple so it wasn't hard for them to recreate. It's still healing so I'll show you as soon as it's not gross.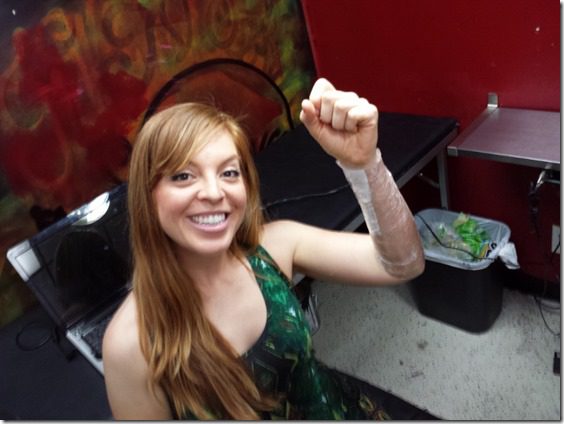 Question: Do you have a tattoo? A running tattoo?
Run SMART Goals
Fill out this form to get the SMART Running Goals worksheet to your inbox!