Hello! Happy Monday! Or, should I say – Sleepy Monday!? I woke up way too early for a rest day. Boo.
So, since I was up I took a nice little walk to shake out my muscles – not sore at all from yesterday's marathon! I feel kinda bad that I'm not sore though, gotta work harder someday.

Then, it was time for breakfast. I made a protein pancake and eggs.
June Challenge – #30SummerDays
This month I'm teaming up with Staples for a fun photo challenge! The company sent me this Samsung NX300 – wifi enabled camera to capture some summer memories.
From June 1st to June 30th there is a list of something you can take a picture of for the photo-a-day game. Use the hashtag #30SummerDays on Instagram, Twitter, Facebook and play along with me if you want! Some of the days have very cool prompts so I'm excited. I already celebrated this Friday's idea today on accident!
The first day was: Rabbit, Rabbit! What brings you good luck?
I don't have a good luck charm, but I have something special I do always keep with me! I've never talked about it on RER before…
In high school I was in a leadership class and used to help lead retreats. All the members of the class got a cross and pendant on one of our preparation retreat and it was a really spiritual time in my life. I've always kept that cross with me somewhere because it makes me feel good.
And that's why I got extra excited about the challenge – I feel like it's going to push me share new fun stuff instead of the same-o same-o donuts pictures like always.
Not that those are bad at all…
Here are the pictures I'll be taking – play along and tag the pic so I can see yours too!
1 – Rabbit, Rabbit! What brings you good luck?
2 – Monday, ugh! What's keeping you going today?
3 – Who made you smile today?
4 – Look up. What do you see?
5 – #TBT Share a photo from a past summer trip!
6 – National Doughnut Day! Snap a pic celebrating! Or, what did you have instead?! <- The one I did today. Guess I need to get donuts again Friday.
7 – Saturday! What are you up to?
8 – Time to relax before the start of the week. What does relaxing look like to you?
9 – Manic Monday! What's giving you a case of the Mondays?
10 – Is the sun out? Snap a pic! If not, what's it like out there?
11 – Get over the hump of the week. How were you productive today?
12 – Treat yourself, it's almost the weekend!
13 – Friday the 13th! Are you superstitious and ducking for cover, or out and about?
14 – Flag Day! Got one flying in the warm breeze?
15 – Happy Father's Day! Snap a pic or share one of an awesome dad!
16 – Monday motivation. What motivates you?
17 – Got a pet? Share them with the world!
18 – Stretch those legs mid-week and go outside or for a walk. Snap and share!
19 – #OOTD, what are you wearing? Got your summer clothes on?!
20 – Happy Friday! You made it! Smile and say cheese.
21 – HAPPY SUMMER! Take a picture of what summer looks like to you to celebrate!
22 – Sunday Pancakes! Do you have a Sunday breakfast routine?
23 – Got those sandals out? What's your favorite pair?
24 – What made you happy today?
25 – Are the flowers blooming? Take a picture of your favorite!
26 – Wehew, it's hot out there. How are you cooling down?
27 – Last Friday of the month, what are you up to?
28 – Is today a beach day? Snap a pic and make everyone jealous!
29 – Go out for a picnic! Make sure to take a picture!
30 – Last day of June, how are you sending it off?
At the end of the month Staples will give one RER readers a camera too – stay tuned!
I had an early morning errand to run today and stopped for donuts on the way back. I blame SR – she gave me a ride home from San Diego yesterday and we seriously talked about donuts for an hour! Seriously. #RunnerProblems
Quick recap of last months best Run, Eat and Repeat!!!
Favorite RUN
OC Marathon Results and Recap because I ran most of the race with a friend and it was fun. And then I drank tequila.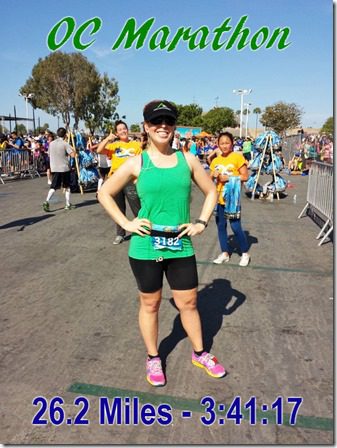 Favorite EAT
Favorite post I'd like to REPEAT
For me it would be the Best Day of My Life post
but, I think the most helpful for you guys is a tie:
Is it okay to Walk While Running?!
Other RER Monthly Highlights: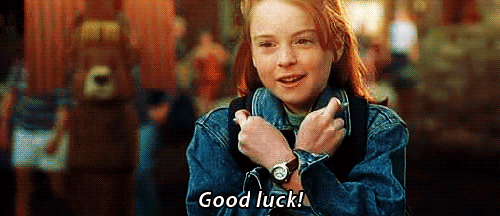 Question: Do you have a good luck charm? What is it?
Run SMART Goals
Fill out this form to get the SMART Running Goals worksheet to your inbox!