Hello! I'm just barely catching up on things and want to share a tiny bit more fun from my StitchFix Luna Vacation in San Francisco before I move on with life.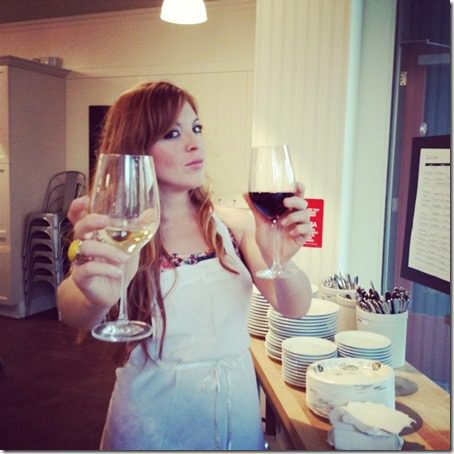 Before the trip we were given an agenda, but it was vague. The ladies who planned the trip had a lot of surprises for us!
After the tour of the warehouse we had lunch back at the SF offices where we found out we would be having our hair and make-up done. Then, we were going to work with Stitch Fix stylists to put together a few outfits for a fancy photo-shoot!
We had our hair done at Dry Bar. I mentioned this on Friday – this place ROCKS. Loved it.
Then, it was time for make-up. I went with a smoky eye since I've actually haven't done this look in a long time. I'm kinda addicted to a lot of eyeliner and no eye shadow these days.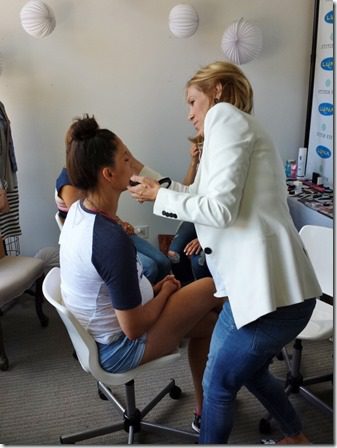 Picture time! Go Julie!!
I picked out my first outfit, but didn't love it. So I enlisted the help of StitchFix stylist Alexandra (who is my new favorite) and she found me this body hugging dress.
I changed into a more casual look for my next look. It was a pair of skinny jeans and a floral sleeveless top.
I'm really trying to break into the model scene with my signature Running Pose – I'm thinking about naming it the Monican and copyrighting that ish.
We ended the night with a delicious dinner at Central Kitchen – a place known for farm to table. They work with the local ingredients to create the menu and the chef came out and talked to us a bit.
Then, I stayed up way way too late, again. The next morning I woke up at 5am (before my alarm?) to run. I wanted to run across the Golden Gate Bridge before I flew back home. It's kinda my thing.
Mizuno!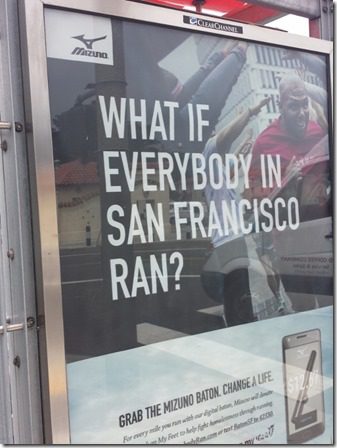 Unfortunately, no one else was able to run with me so this was some quality solo time. I headed to the bridge, but since I was coming from a new-to-me direction asked a fellow runner guy to be sure I was going the right way.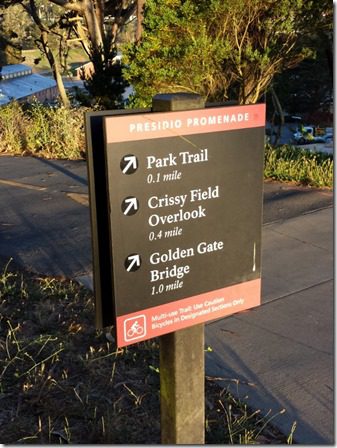 The way I went was a lot more hilly than going along the water. Boo. But, it got me there.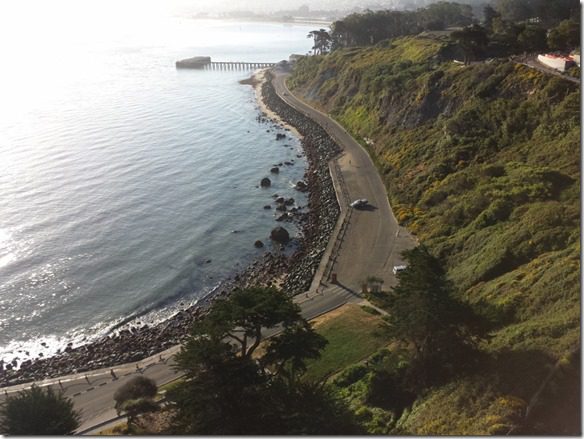 My plan was almost foiled when I realized the trail was closed!!! There is another way around so I was fine and saw the bridge in the distance.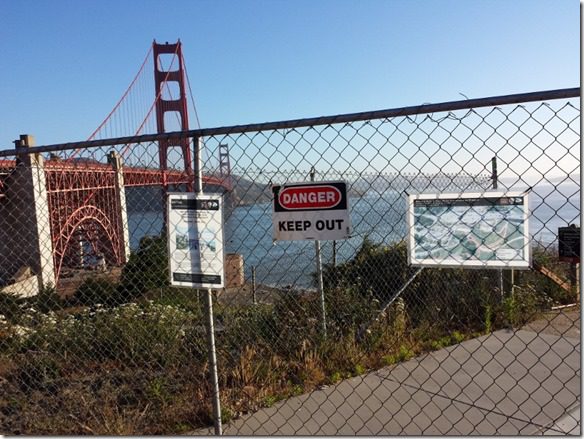 It was pretty quiet on the path, but I was lucky to come across someone walking and got a picture.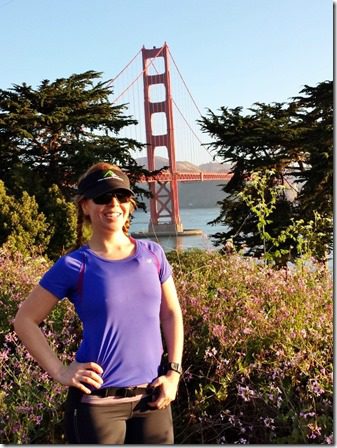 Then, I headed straight for it to do a quick run across and back.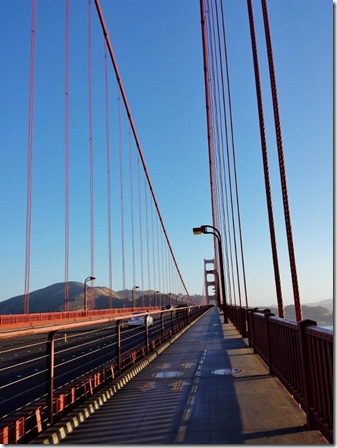 This is from the other side…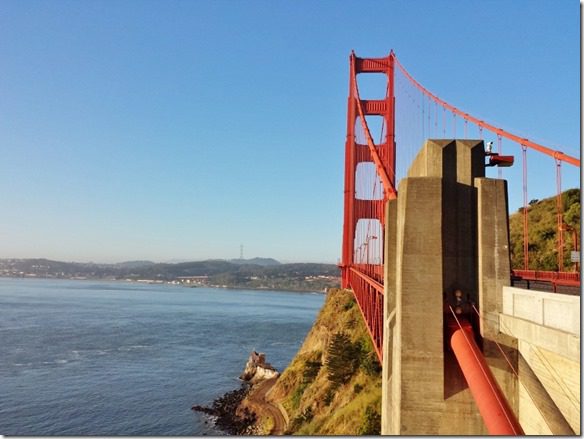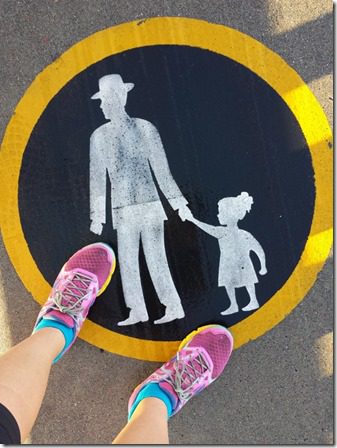 Check out my instagram for a video of running across the bridge.
Between the detour and stopping for so many pictures I knew I'd have to call an Uber car to get back to the house in time. I was in a random place so the Uber was a 15 minute wait. As I was waiting a lady stopped her car in front of me and pointed to a dog playing in the field…
"Isn't that a coyote?! It is! It's a coyote right there."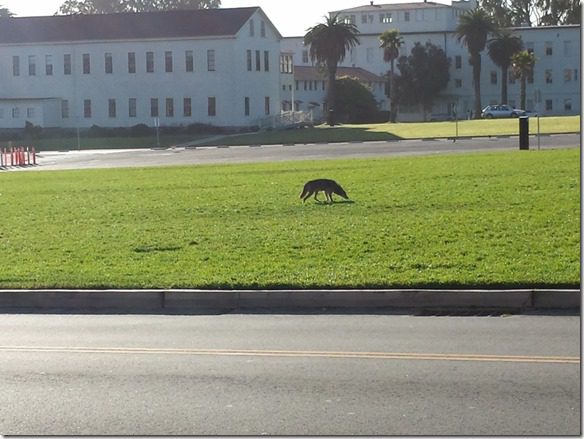 Well crap.
I saw it but thought it was someone's dog and ignored it to check Instagram. It was pretty close to me so I backed off some to get some distance. Luckily the Uber guy came a few minutes later.
Then, when I got back to the house I was locked out for a few minutes (long story). And finally when I called the Uber to the airport the first car cancelled?!
Finally I made it safe and sound. It is such a relief to get to your gate at the airport when you think you're going to miss your flight!!
Question: Have you ever missed a flight?
Have you run across the Golden Gate Bridge?
Run SMART Goals
Fill out this form to get the SMART Running Goals worksheet to your inbox!