Hello from Palm Springs!!
This morning I woke up before the sun to drive out here. I was on a mission to meet up with my best friend as part of Propel's Challenge to Workout with a Friend. This month the team put us up to either joining a friend for a workout or inviting them for our favorite sweat session.
My best peep Cindy lives in Palm Springs and raves about the walk/hike near her place. So, I decided to crash her party and do it with her. I brought some iced coffee for the drive – it's about an hour and a half.
We set out around 7am and it was already pretty HOT for being so early. But the show much go on…
You can take the tram up to the very top to enjoy the views and hike around, but we just wanted to get our walk on – so we walked up the street.
It was so great to catch up with Cin while we were walking. The time flew by and we stopped and took pictures every so often.
Well, let me rephrase that – the time flew by for me because I was talking my life away and Cindy was getting tired. So, when I suggest we go all the way to the top she told me to go somewhere even hotter than Palm Springs if-ya-know-what-I-mean.
I told her to go somewhere too.
But,  we decided to work through it and just go back so we could eat. Sounds good, right? Plus we did over 4 miles total so it was a success!
On the way back we ran through the sprinklers because that's how we do.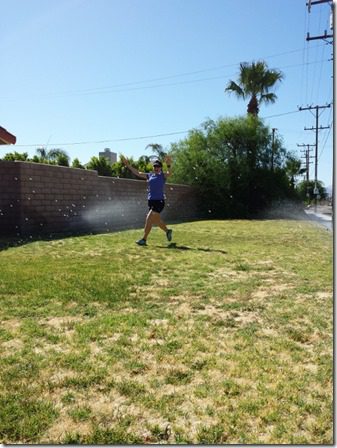 And then went to breakfast at Nature's Health Food and Café.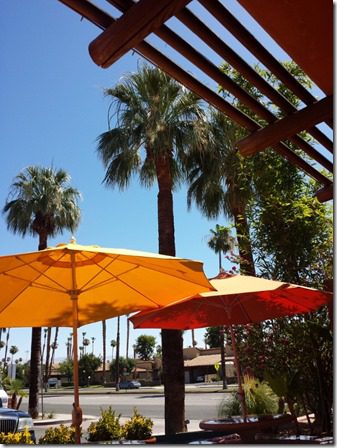 I got a veggie omelet and stole some of Cindy's Acai Bowl.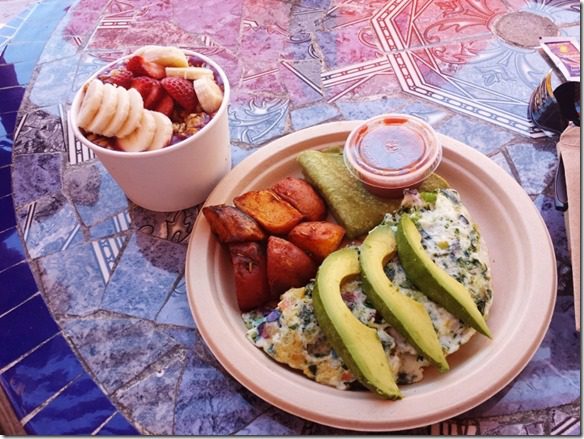 Friend, food and fun – I'd say with workout challenge was a good one! Question: When was the last time you worked out with a friend? Disclaimer: This post is part of my partnership with Propel. All opinions are my own.
Run SMART Goals
Fill out this form to get the SMART Running Goals worksheet to your inbox!