This is a Sponsored post written by me on behalf of Summer of Groupon for SocialSpark. All opinions are 100% mine.
Hello! I have a very fun partnership for the summer! Groupon has challenged me and five other bloggers to have THE BEST SUMMER EVER through their Summer Shop.
For the next 4 weeks I will be doing 3 different things via Groupon each week. This can be anything from a hair cut to swimming with dolphins – the world is my oyster and the goal is the have the Summer of Groupon aka the best summer ever! Who ever has the 'best summer' gets 20K! Crazy, right?
Groupon has created a Summer Shop with deals for summer themed fun. Check out your local Groupon deals and see what's going on near you.
So, be warned that I'll be doing some FUN and maybe RANDOM things over the next few weeks – who knows?! I'm hoping to try some new things and go on a few adventures.
My first Groupon adventure was perfect for Summer Fun = Stand-Up Paddle Boarding. I bought the 90 minute Paddleboard deal from Wayward Captain in Newport Beach. It was super easy – bought it Sunday, used it Monday. Plus Newport is super close so I got there in 15 minutes.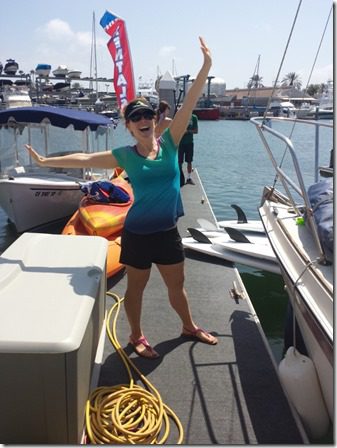 This deal also had a kayak or pedal boat option. But, I have a new love for SUP.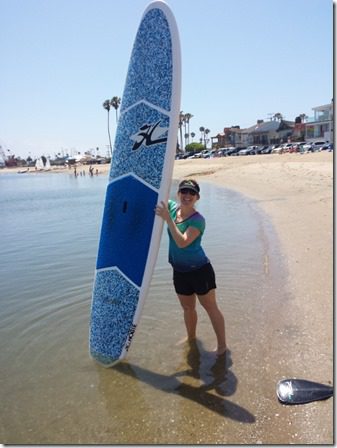 I've done SUP once before (remember I was super scared) so the guy working gave us a quick reminder and we off in no time.
But there was one draw back – I guess there was a "Black Flag Warning" because there was a shark sighting in the water within the last 24 hours!!! He said just to hit it on the nose with the paddle if we saw one and they would swim away.
As I was about to freak out I realized… he was totally joking! HA! Got me.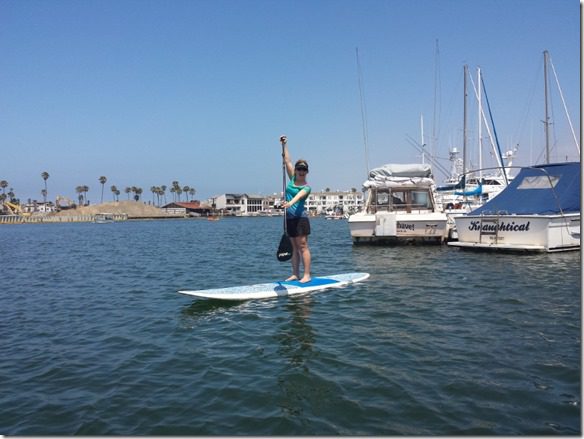 Anyway. I had the best time! Check out my Instagram video here for a live action shot.
Question: What is the most summer-y thing you can think to do this season?
Disclaimer: This post is part of an ongoing partnership between me and Groupon. All opinions are my own. Over the next 4 weeks I will be working with the company on sponsored posts and social media updates.
Run SMART Goals
Fill out this form to get the SMART Running Goals worksheet to your inbox!