This post brought to you by Summer of Groupon. All opinions are 100% mine.
Hello! I am slowly catching up on life, email and the disgustingly sweaty, smelly laundry from my weekend in Savannah.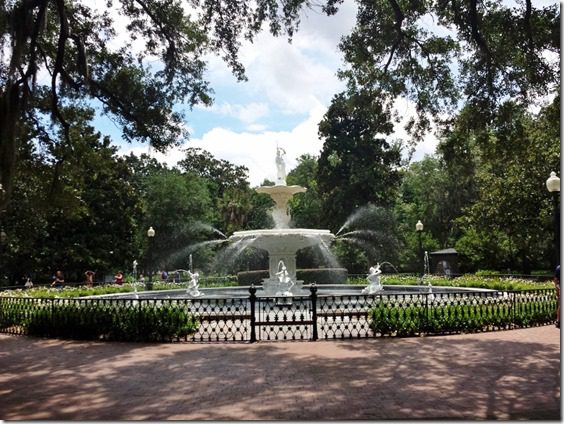 But before I move on with my day I really want to tell you all about the ghost tour I took while there!
From the moment I got to Savannah it felt like people were talking about how haunted the city is. On the drive from the airport the taxi driver told me it's the most haunted city in the US because of all the yellow fever and civil war deaths. He went on and one about how it's basically one huge grave site.
Then, he dropped me off at my hotel where I was all alone and scared. Fantastic.
But, I was also curious. I heard about a ghost tour that some of the Fitbloggin attendees took on Thursday night and decided to look one up for Friday.
The good news is –  I found a 90 minute ghost walking tour on Groupon and bought it on the app. It was super easy to show the tour guide my phone and redeem it without needing my computer or a printer for the pass.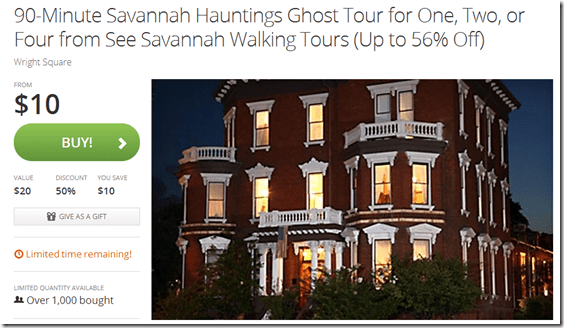 How to Take a Ghost Tour in Savannah:
Step 1: Find a restaurant and carb-load for 90 minutes worth of walking.
I went to Crystal Beer Parlor. I don't know why I'm making an "I don't know" gesture.
This Crab Stew was probably the best thing I ate all weekend! I would definitely recommend this if you go to this place.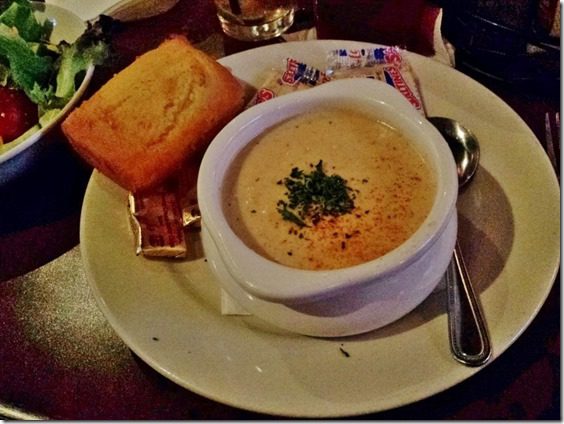 Step 2: Have a stiff drink to loosen you up.
From there we headed to the park where the walking tour was meeting at 9pm. There was a big group and we were split into two.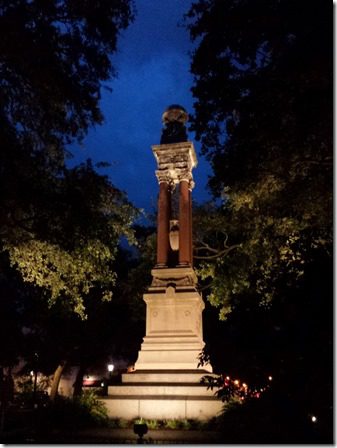 Our tour guide Bill, was very knowledgeable about Savannah and all the super creepy ghost stories!! *Note: I have no idea if his name was Bill. I blame the Rum Runner from dinner.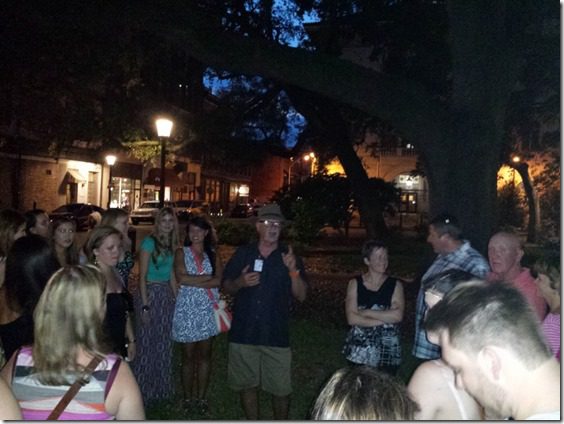 Step 3: Practice being SCARED!!!!!!!!!!!!!!!
This was the first ghost I saw!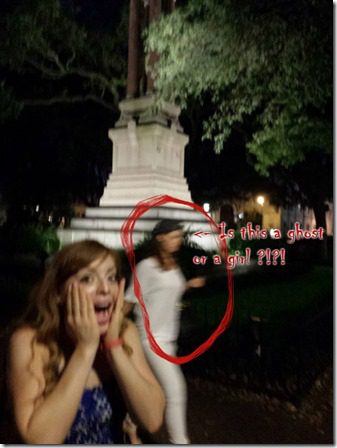 Not really, the tour hadn't even started yet.
Once we got an intro about the tour we set out on foot to explore the city. Bill encouraged us to take a lot of pictures because ghosts are big hams and love their picture taken.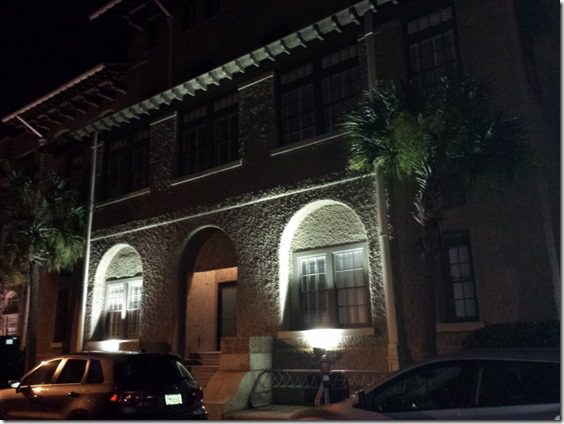 Step 4: Don't get distracted by a random cat because you'll miss whatever story Bill is telling in front of a super old scary house.
I named this cat Savannah and wanted to take her home.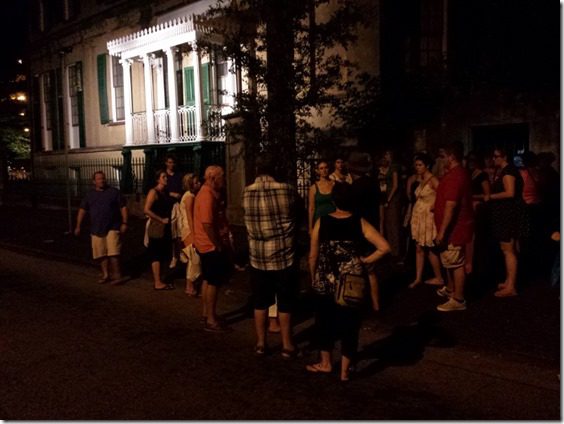 Right here I'm saying, "I found a cat! Basically, I got a cat on Groupon!!"
Then, the cat vanished. Maybe it was a ghost cat.
Do you see an ghosts in this picture?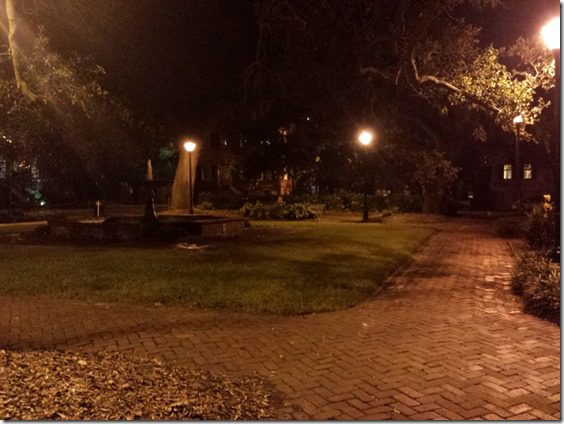 Step 5: A bar stop was part of the tour! Savannah is extra awesome because there are no open container laws so you can walk and drink and party.
I ordered a cocktail and out of no where Dwight comes along and introduces himself as the guy who made the moonshine in that drink! He swears he used non-GMO corn in the corn whiskey so we took a picture.
Step 6: Sleep with the light on.
Check out Groupon for Summer Deals near you.
Question: Are you afraid of ghosts?
I can't even watch commercials for scary movies!! So, I kinda disassociated during the whole thing.
Run SMART Goals
Fill out this form to get the SMART Running Goals worksheet to your inbox!