Hello from the IDEA World Fitness Convention and BlogFest! I'm here doing double duty – interviewing a master trainer for Propel and speaking on a BlogFest panel.
This year the convention is in Anaheim – just a lil drive from my house. So, I headed over yesterday afternoon and made myself comfortable.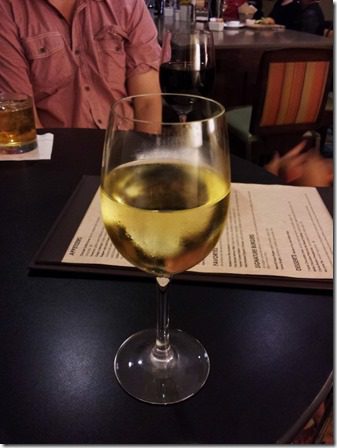 Sweet potato fries. When done right they are so amazing.
This morning I had an early wake-up call to attend a Schwinn Spin class. I decided to order room service the night before so I wouldn't be worried about finding food before my busy day.
Steel cut oats, eggs, hash brows… apparently I'm I'm fueling for a marathon.
I was lucky enough to shadow Julz Arney for the morning. She is President of Team Arney, a health and fitness consulting company. She led the Schwinn Cycling: Rockstars, Preachers and Party People class.
I was able to take the class and learned a TON about leading a cycling class. Everything from the music to the words you say to the lights to your gestures to your drills 'make or break' it and keep your people coming back. I was really motivated!
After class I was able to sit down with Arney and chat with her about her job (or I should say jobsss) and what it's like to be a fitness professional right now. She travels a ton working as the Schwinn Cycling Education Director, plus she has two little kids and other partnerships.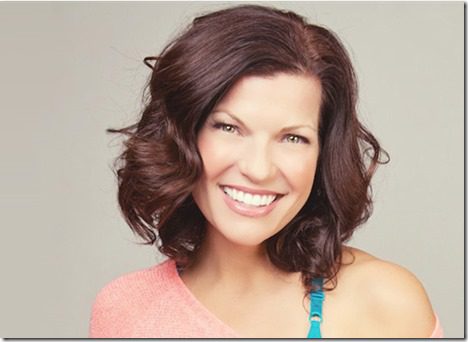 (source)
And she also teaches classes that are actually local to me so I might check one out soon!
The Opening Ceremonies and Keynote Address were after that. Oh my gosh. I went to this last year too and it is soooo inspirational. Augie Nieto and his wife Lynne came out to share this story of his battle with ALS. She mentioned the ice bucket challenge that I just did too! Check out Augie's Quest for more.
This year Diana Nyad was the winner of the Jack Lalane award and her speech was amazing. I was already very familiar with Nyad from NPR and I had also heard about her epic swim from Cuba to Florida.
(I just realized there is a documentary about her that I really want to see now – The Other Shore.)
Her speech was awesome. Since you probably missed it here is her Ted Talk as a consolation prize.
From there I checked out the expo a little bit, but Bobbi and I decided to grab some food before we got too crazy with the samples.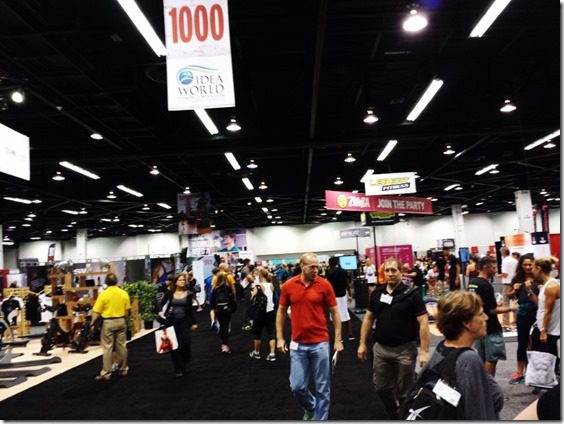 Lunch. Plus a Quest Bar for dessert. #YouKnow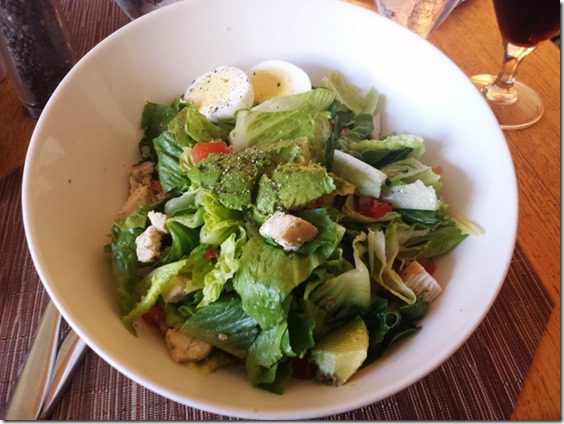 And now I'm back in my hotel room talking to you nice people. I'm suddenly exhausted out of nowhere, but I have 30 minutes to respond to emails and then I'm headed back out for more fun
Question: If you could shadow someone at their job for one day – who would it be?
Disclaimer: This post is part of my  partnership with Propel. All opinions are my own.
Run SMART Goals
Fill out this form to get the SMART Running Goals worksheet to your inbox!