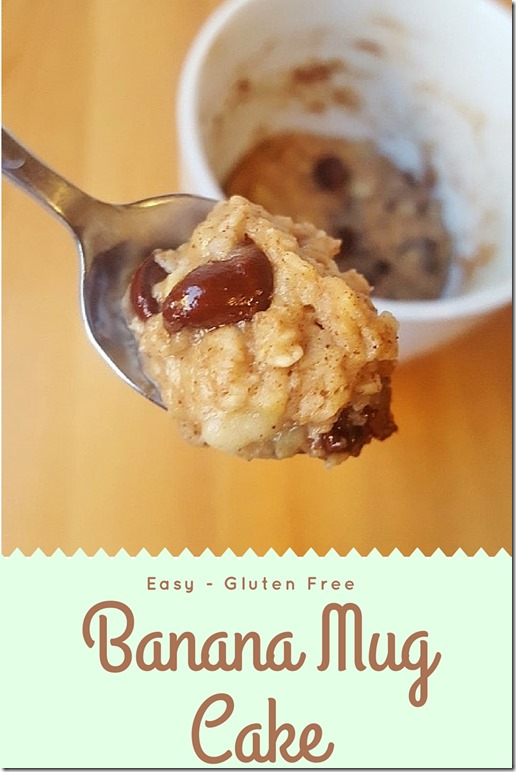 This weekend I was passing by the food pantry and realized there was a BIG crowd outside. I wasn't on the schedule to volunteer that day, but stopped to ask the director if they needed help. Yep! So, I ended up staying for a shift. We had  a TON of bananas and oranges donated – way more than the people could take home so the director insisted we all take as many as we could use. They would have just gone bad in the hot pantry room before the next 'shopping' day.
I was telling everyone I helped about banana soft serve and freezing bananas for smoothies as I loaded them up with the fruit. But there was still a ton.
And that's how I ended up with a whole tree's worth of super RIPE bananas!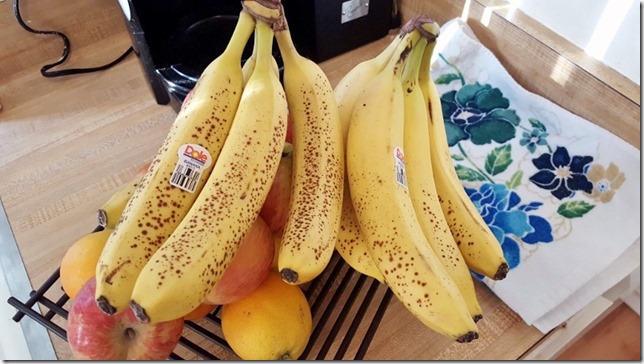 I ate some with PB in the morning before my last few runs. I froze some. And I was thinking about making those super easy banana cookies… but it's so hot outside I didn't want to turn on the oven and make it even hotter inside.
So I thought up this super easy banana mug cake. It's great because you can make it in the microwave and it only makes one serving (am I the only one that eats 80 cookies every time they bake?) and it's gluten free when you use gluten free oats.
Easy Banana Mug Cake
Ingredients: 1 super ripe banana, 2 Tb. instant oats (I used 2 Tb. from a packet of Maple Brown sugar oatmeal so it was extra sweet), 1 egg white, dash each: salt, cinnamon, baking soda and 2 Tb. chocolate chips.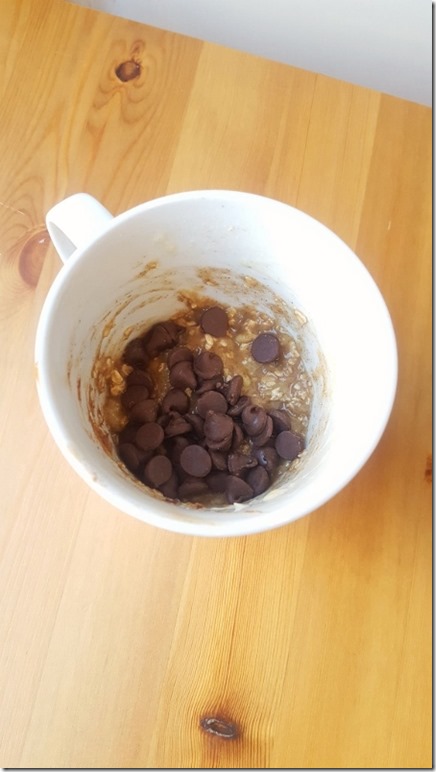 Directions: Spray microwave safe mug with non-stick spray. Smash banana in mug. Add the remaining ingredients and mix well. Microwave for 1.5 to 2 minutes or until set. (Careful it's hot when it comes out, but so tempting to dig right in because of the melty chocolate chips!)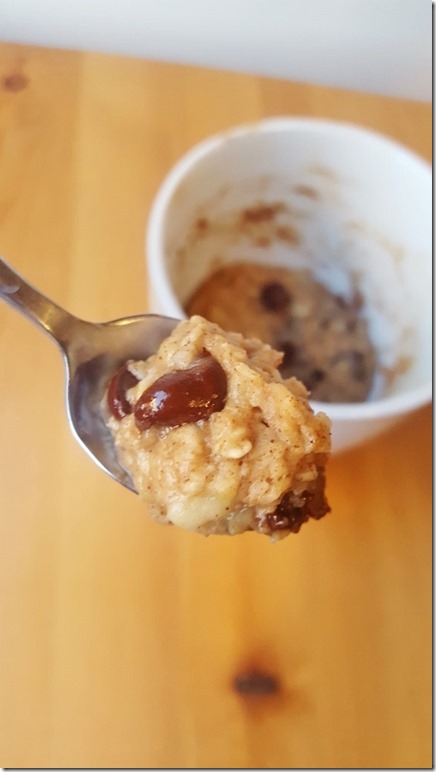 I might turn into a banana soon – but I don't care. I love it!
If you don't have a ton of ripe bananas – it's okay I have something for you too… doggie pics!
Yesterday when I was at my parent's house I let Roxy go for a swim. She loves the water. But the other pups are too scared to get in…
You can tell they are super curious and want to join in – maybe? They have some Labrador in them, which is usually a water dog so I figure they will like it if they ever actually get in.
Hopefully Bonnie and Clyde will be brave soon and get in the pool! I'll get you know.
Question: What is your favorite way to eat a banana?
I rarely eat them 'straight up' and have to have them with PB or something.
Run SMART Goals
Fill out this form to get the SMART Running Goals worksheet to your inbox!