Hello! I just went to the US Open of Surfing in Huntington Beach! The weather is perfection at the beach right now – the ocean breeze felt amazing. It's always something like 10 to 20 degrees cooler here than inland.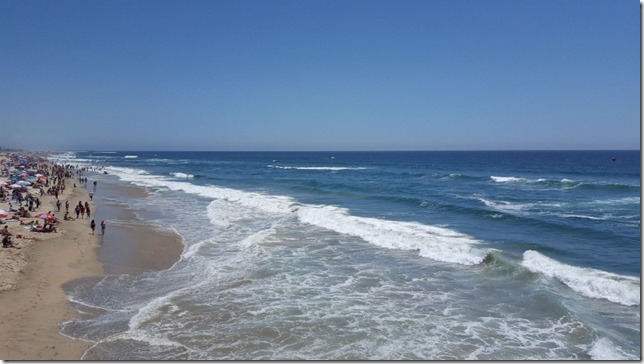 But before I headed out there I ran 10 miles this morning. My schedule called for 10 miles with 5 at half marathon pace – but, I am no where near my half marathon PR pace right now so I settled for a good tempo pace.
It is so hot out right now though! Usually in SoCal I can 'beat the heat' and run before it gets hot in the morning but it is non-stop right now.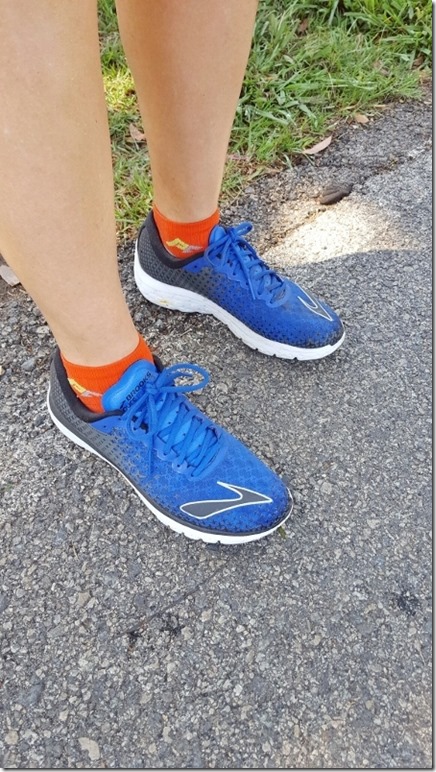 Now let's talk about fun times in Huntington Beach!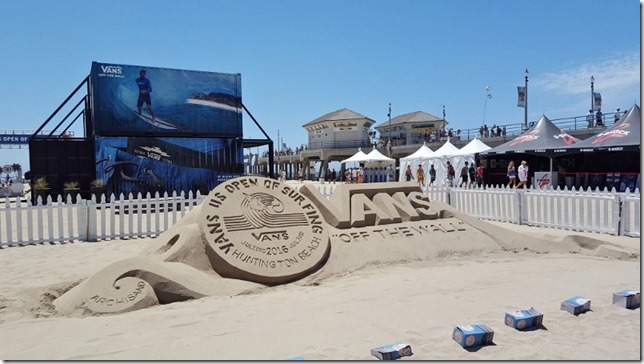 I was invited to the US Open of Surfing by a rep from Frontier Communications. They have a booth at the event so I stopped by to say 'hello' and was tempted to watch some TV since the couch was empty. But, I stopped myself because there was sun and surfing and skateboarding to see!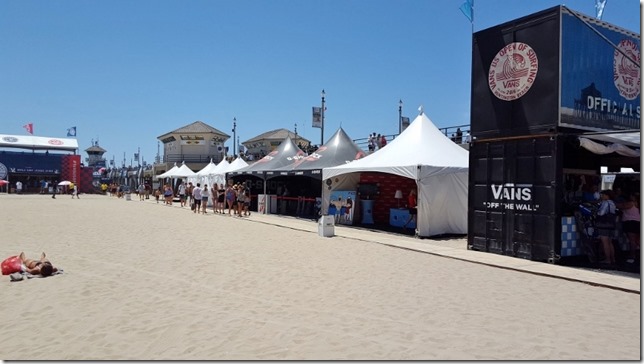 Frontier Communications is new to Southern California <- you can check out all their awesome, speedy offerings at that site. And follow them on Frontier SoCal Instagram for more info and fun events!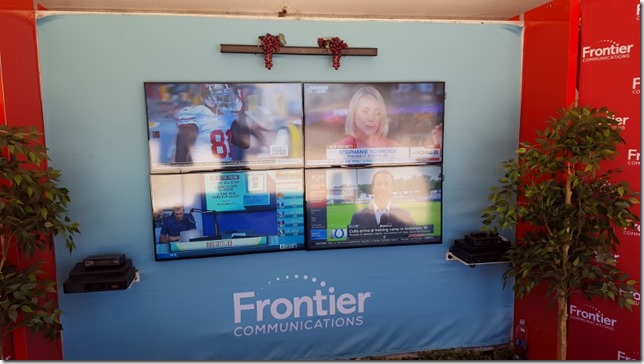 The US Open is a week long surfing competition held in Huntington Beach each year. It's the largest surfing competition in the world. They also have BMX bike and Skateboarding competitions. Last year I came on a Saturday and it was crazy packed. This year it was a Tuesday and still pretty busy!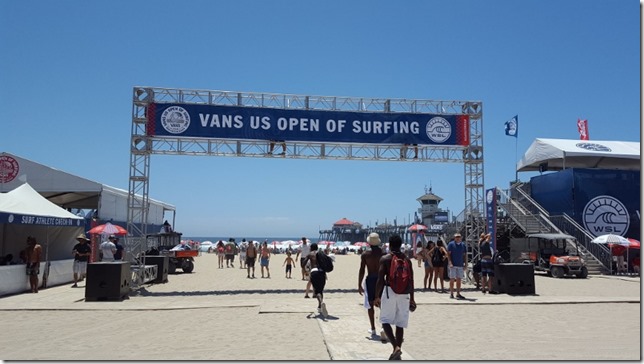 Huntington is always pretty crowded in the summer but there is a more pumped up vibe the week of the US Open. There are more vendors out and promotions and music everywhere.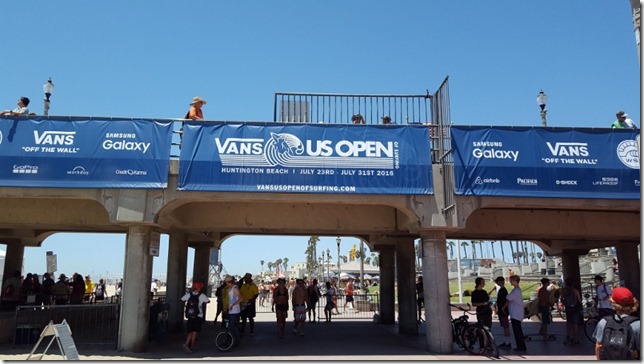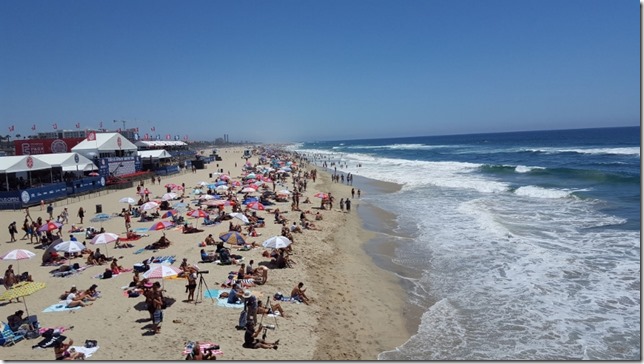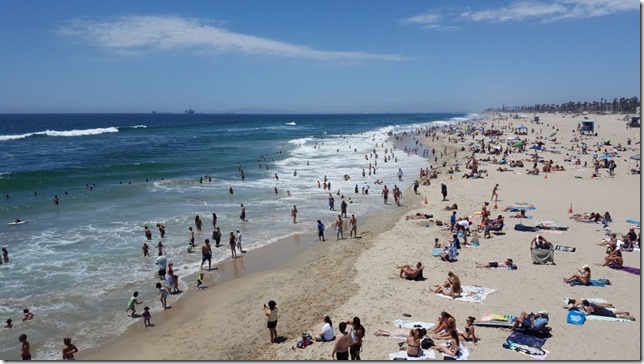 This morning I was in running shoes, now I'm in sand… just like I like it.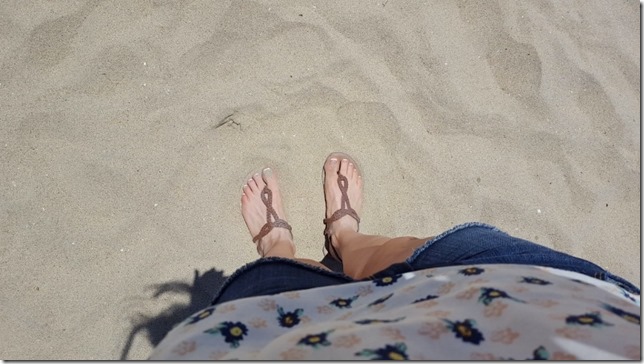 There are HUGE screens on the pier and on the beach so you can see the surfing action a little better. The surfers are way out there!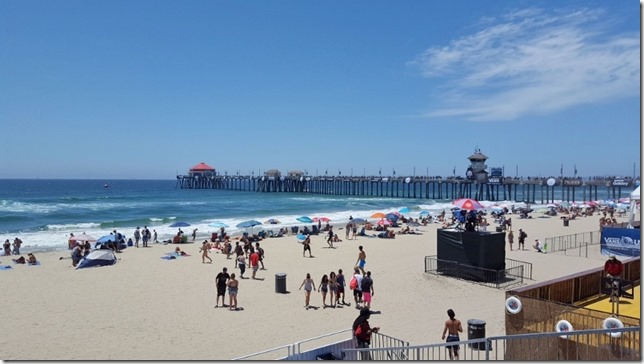 I've been coming to HB since I was a kid. This was the cool place to come after high school just to walk around Main Street and get smoothies and walk around. I have a lot of fun memories here (and one super sunburnt memory that made me sick I got so fried!!). So, I love any excuse to come out and enjoy this place.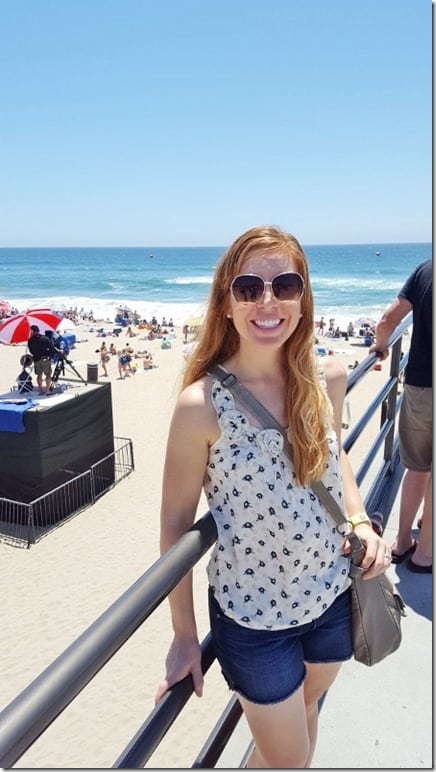 The BMX bike and skateboarding arena is on the beach too. I didn't see too much of that competition because Shaun White wasn't there which is the only reason I'd stop…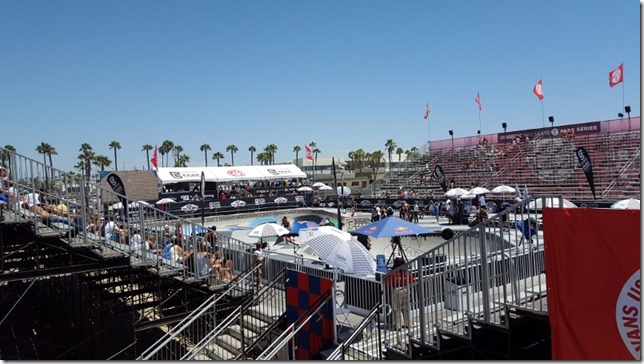 Huntington Beach is known as "Surf City USA". They have the Surfing Walk of Fame down Main Street with the names of legendary  surfers. During the US Open of Surfing they inaugurate new people into the walk of fame and may add a few tiles this week!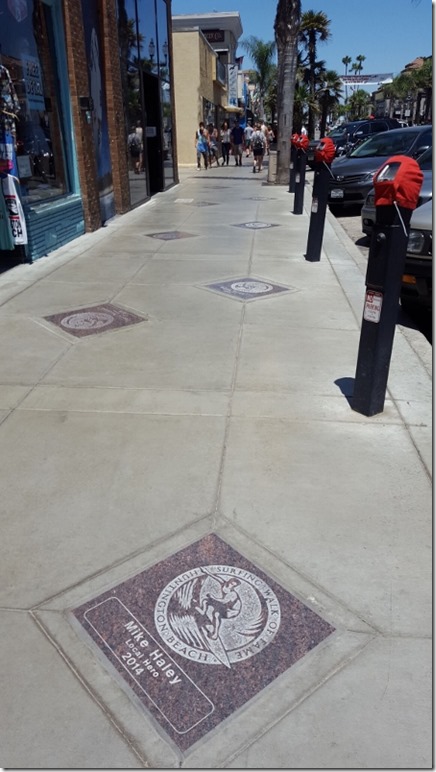 I tried surfing twice and it is HARD! Have you ever tried to surf?? I gotta stick to land sports like 'professional TV watching' and 'fastest watermelon cutter' I guess…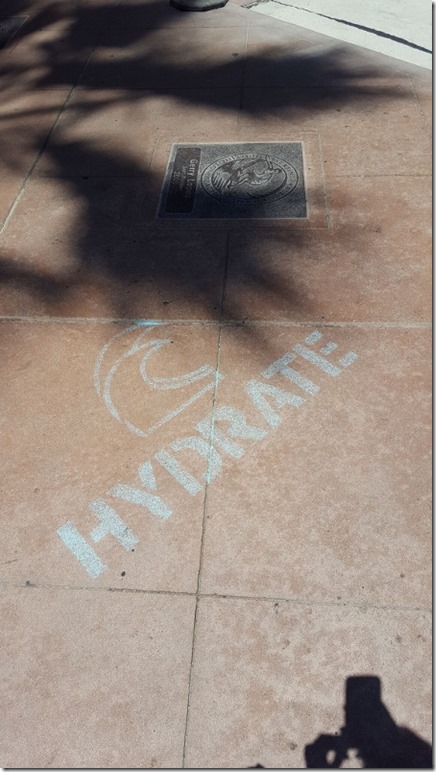 I'll never get a surfing trophy, but I did get this coupon for a free piercing – so I have that going for me.
I love beachy waves, but my hair was just a big ol' grease ball because of my run this morning. Oh well, worth every mile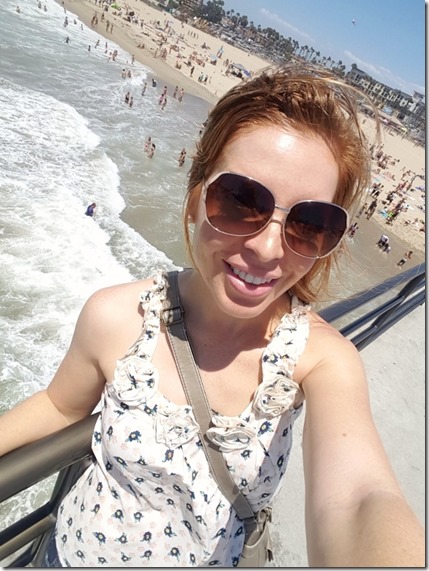 When I got to the car I put my orange mop up in a pineapple and headed to my mom's house since I was halfway there already.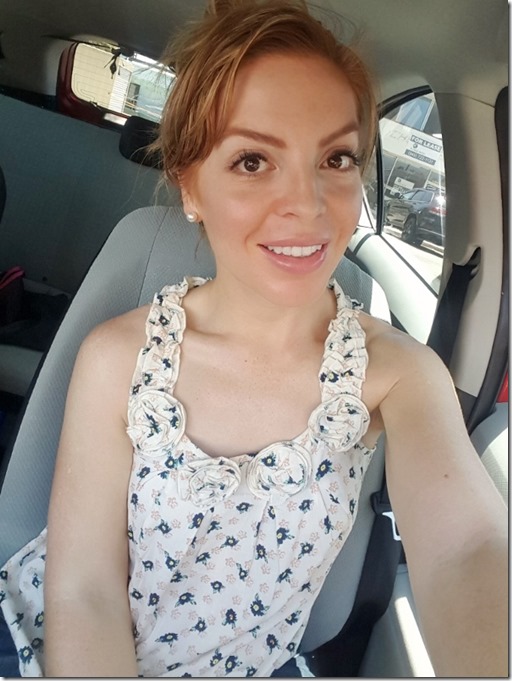 And since we talk about food and stuff here – last night I made one of those Southwest Salad kits last night and ate the whole thing and it was the best. Now I gotta raid the fridge… see ya later!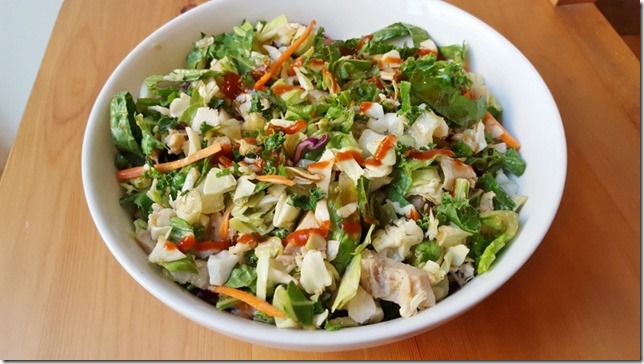 P.S. Big thank you to Frontier Communications SoCal for inviting me to attend the US Open of Surfing. It was a blast!!
Question: Do you surf? Should I get something pierced? What??
Disclaimer: I was invited to attend the US Open of Surfing by Frontier Communications all opinions are my own.