Hello! Welcome to Day 1 of RUN CAMP! Are you ready to rock it?!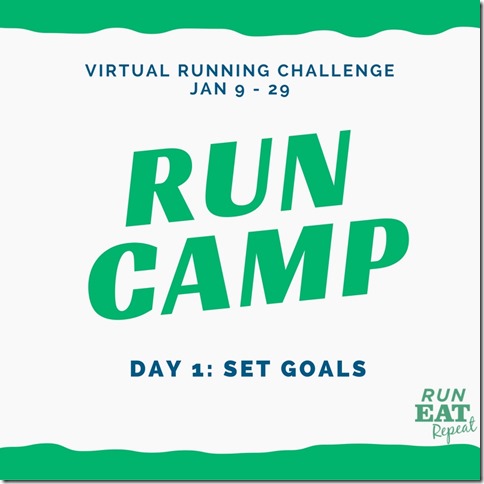 Day 1 is easy – we're setting our goals.
GOAL Big.
What are your running goals for this year?
What are your running goals for the next 21 days??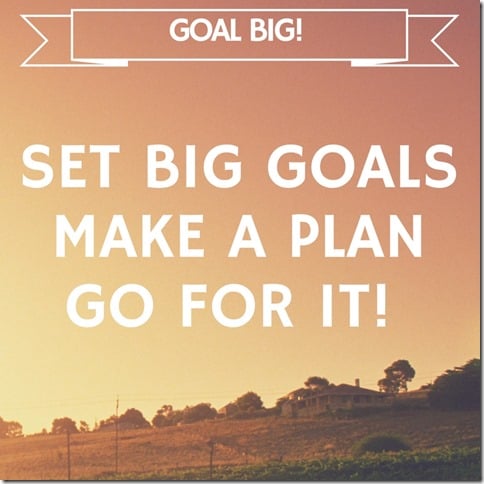 Fill out the Running Goals form.
Yes, take a step back into 1998 and actually print it out and write down your goals. It's important that you see them. Even if you don't want to talk about your goals with other people – you need to face them.
Stare those goals right in the eye and let 'em know you're coming for it.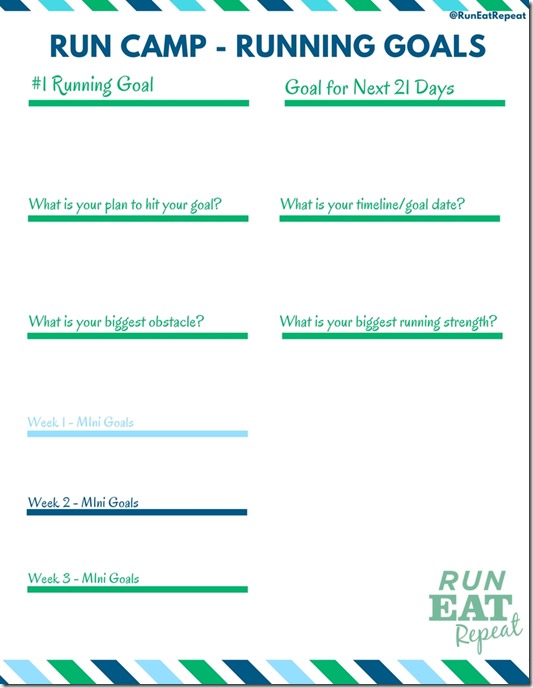 Next – make a plan to achieve your goal.
If your goal is to PR later in the year there are still things you should be doing now to get fitter, faster, stronger and better. Get on it.
If your goal is to run a certain distance race find a training plan that lines up with your current fitness level and race timing.
If you are coming back from an injury – make a plan to get healthy and back to 100%.
If you are new to running and just want to get started – find a plan that will work for you. That could be a couch to 5K plan or deciding to run 2 times a week in addition to whatever else you have going on.
Set a goal –> Identify a plan –> Go for it.
It's okay to be scared. It's okay to be slow. It's not okay to stop.
On the next two Sundays we'll come back to the Running Goals form and set mini-goals for the week.
Join the Running Camp Facebook Group to chat with other runners/eaters/repeaters. The forms are there too in case you missed them in the email.
Happy Running! See you there!!
*Sign up for Run Camp updates and emails here.*
Speaking of goals… I went to a birthday party for our friends' 1 year old Saturday.
They did a Chinese tradition of having everyone bring something that represents what you do. Lil Maxwell was set in front of all the objects people brought and we watched what he chose. This choice is said to give us a peek into his future. How fun is that?!
I brought my medal from the LA Marathon. I figured it would be enticing since it's shiny.
He didn't pick the medal. It's probably for the best, marathons are just a lot of blisters, sweat and tears.
But I loved this game! Our friends said the original way they do it is to include celery, onion and an orange – each representing a different positive trait. He picked two things!! He's going to be an overachiever. Maxwell picked a brain and an object from a 3D printer that Ben brought.
I let them talk about brains and 3D stuff while I ate all the delicious party food.
Note – the panda pinata in the background. It was so cute – when a kiddo would walk by it they would either pull off some of the paper or give it a lil hit. They knew it wasn't time to really break it, but they also knew 'this is okay to hit'. So cute.
My runs this weekend were good thanks to the cool weather. But I had to switch it up a bit because the party started super early on Saturday.
Run Camp Day 1– My goals this year is to PR in the marathon. That is a super big, scary goal. I really have to eat, sleep and breathe training HARD to hit it. My goal for the next 21 days is to stick to my training plan, run really hard and push myself and get enough sleep.
Question: What is your running goal for the year? What is your goal for the next 21 days?
Still need to sign up for Run Camp? Fill out this form and get the info straight to your inbox…
Join the 21 Day Run Camp now!
Do you want to run faster, stronger or longer? Join in!