Hello! Today is Day 2 of Run Camp and we're talking about Speed-work.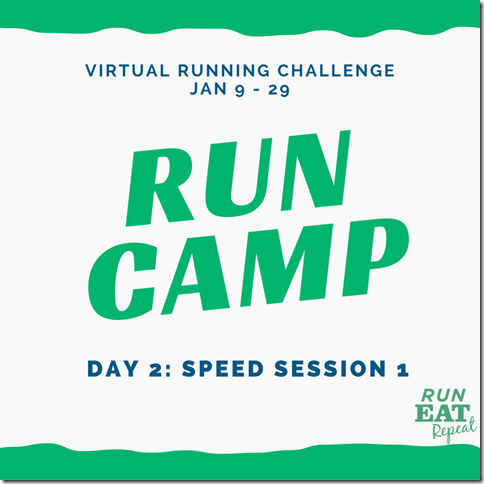 If you want to run faster you have to train fast. Of course this is all relative to YOU and your running times. But anyone can get faster if they work at it.
Speed-Work Reminders:
Make sure you are warmed up before doing any type of speed work.
Don't do speed work on an injury. You need to fully recover from any injuries and/or fatigue before trying to make improvements.
Pay attention to your effort level.
Log your workout distance/speed/effort/other. Use this to track your progress.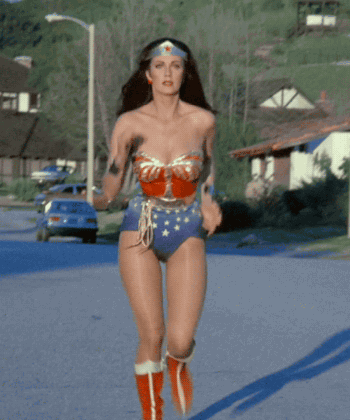 But before we get into all that – let's talk about my favorite running fuel = ice cream.
Ben and I took a lil walk for lunch and ice cream yesterday. Because of travel and various other things we've gotten away from our usual Sunday morning walk. This was a good replacement though!
We went to Daphne's and shared a the appetizer trio with hummus, avocado dip and some red pepper dip with feta. We also got the combination plate with gyro and chicken.
What is it about warm pita bread and hummus that is so magical? It makes me happy.
Then, Yogurtland.
This is what I waiting for!
Later that night I had dinner plans and used my good 'ol hot rollers to hide the fact that my hair really really needs a trim.
I feel like I just got a hair cut, but now that I think about it… and thanks to this lil blog I can confirm I got it cut the weekend of the Long Beach Marathon. Okay, that was in October. I guess it's time.
Okay… back to running talk.
Speed Work for Runners New to Speedy Workouts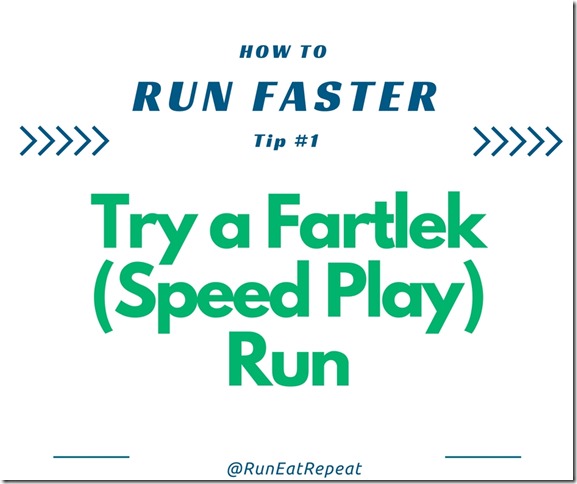 Here are some options for speed runs if you don't have a training plan right now. They're just ideas and a place to start. Make sure you are running according to your goals and abilities. And always check with your doctor before starting any new exercise or diet.
If you already have a training plan with speed work – make sure you're logging your effort and times to check progress.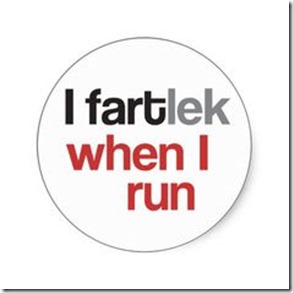 Level 1 – Speed-Work Run
Pick-ups – faster segments of running mixed in with your usual distance run. In running terminology it's called a "Fartlek" (it's Swedish for speed play).
How to do it: After your warm-up get into your usual running groove for a bit.
Then, pick a spot about 100 yards away (maybe a stop sign, fire hydrant, odd colored house) and pick up your speed as you run faster to that point. Once you hit the spot settle back into your usual pace again.
Repeat this 4-5 times.
More help: Breathing Tips for New Runners via Runner's World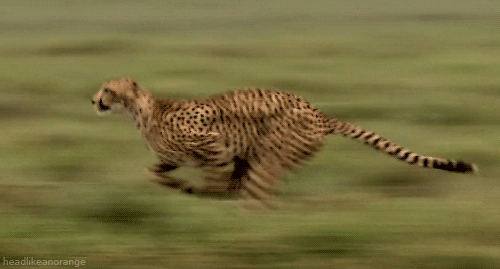 Level 2 – Speed-Work Run
Hill Repeats – running hills makes you a stronger, better runner. It also kinda sucks. But you gotta put in the work to get faster!
How to do it: After 1-2 miles, do your usual warm up and any necessary stretching (skips, hops, side jumps…).
Then find a hill that will take you 90 seconds to run up. Run up the hill, jog back down and do a recovery jog for 2 minutes to get your heart rate back down.
Repeat 4 – 5 times making sure to push yourself each time. Cool down with 1 mile at an easy pace.
This can be done on a treadmill using an incline of 5-8%.
Other Hill Workouts: Hit the Hills for Running Speed via Active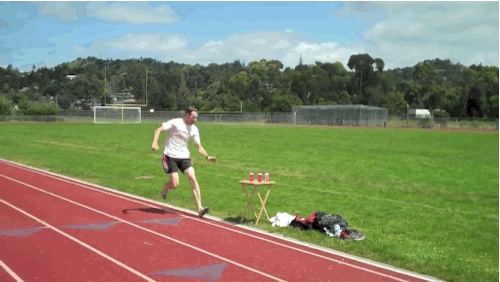 Level 3 – Speed-Work Run
Track workout: Hit the track for a speed session that will push you to move those feet fast!
How to do it: Warm up with 1-2 miles. Do a proper warm-up routine.
Depending on your goals and fitness you can aim for anything from 400s to 1600s on a track. Your time goals should be based on your race times – aim for your 5k pace while doing 400s, 10k pace with 800s…
400m is one lap. Do 4-6 400m repeats with 400m recovery in between.
If you don't know your race times or they are different from your goals – use effort level to guide you. Speed work should push you to a higher effort level than your usual slower, longer runs.
Other Resources to Get Faster:
How to Use Track Workouts for Endurance Training
Running Drills to help with speed and form.
Don't forget – No matter how fast you are right now or how much you are running –> use the running log to track your workouts.
If you already do speed work you need to stay accountable and work hard.
If this is new to you – it's important to record what you're doing and make sure you're building up gradually and avoiding injuries.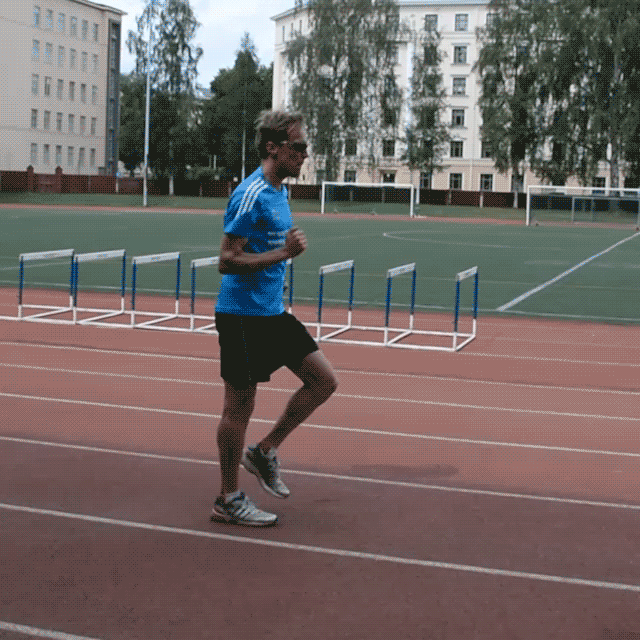 To join the group and get the email updates sign up for Run Camp here.
If you want to join the Run Camp Facebook Group – just click to request and I'll add you.
Question: How often do you do speed work? If you don't run – do you do HIIT in your workouts?