Hello! Happy December! Are you ready to end the month with a bang?!?!? I have a fun and easy and SWEATY Fitness Challenge for you this month. It's the 25 Days of Fitness! There are calorie burning and toning moves for each day from now until December 25th.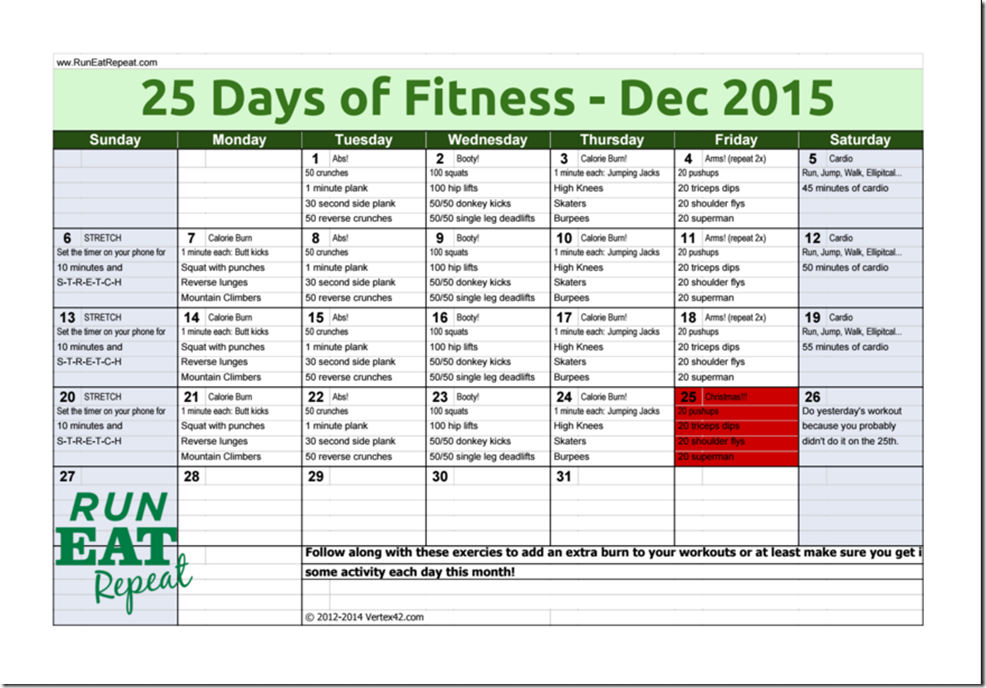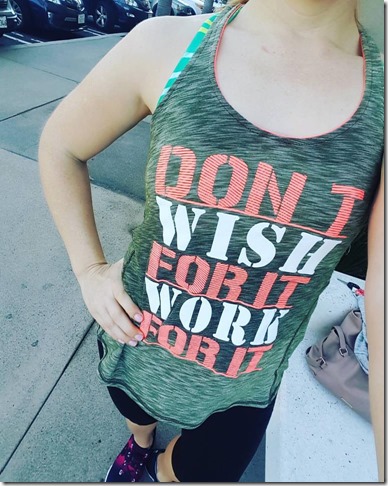 25 Days of Fitness Challenge:
Just do the moves.
Options:
1. If you have been sticking to your routine pretty well add these to the end of your workout for an extra push.
2. If you find it hard to exercise this month at the very least make sure you do the moves for the day.
Either way you're adding some extra calorie burn and muscle strengthening moves each day.
25 Days of Fitness – Printable Calendar <—  Print it now or save it to your desktop or get it printed on a shirt and wear it every day without washing the shirt and then you'll have no friends because you smell but you'll have more time to workout.
I'll come back with examples of some of the exercises as they come up. Let me know if you have questions about specifics on here.
Question: Are you in or in the way?