I'm a big fan of 3 ingredient desserts. Once I have a craving for something sweet I don't have the time to measure out 2.8 tsp of freshly ground nutmeg and scrape fresh vanilla beans and all that fancy stuff that the Barefoot Contessa wants me to do to make a freakin' cookie.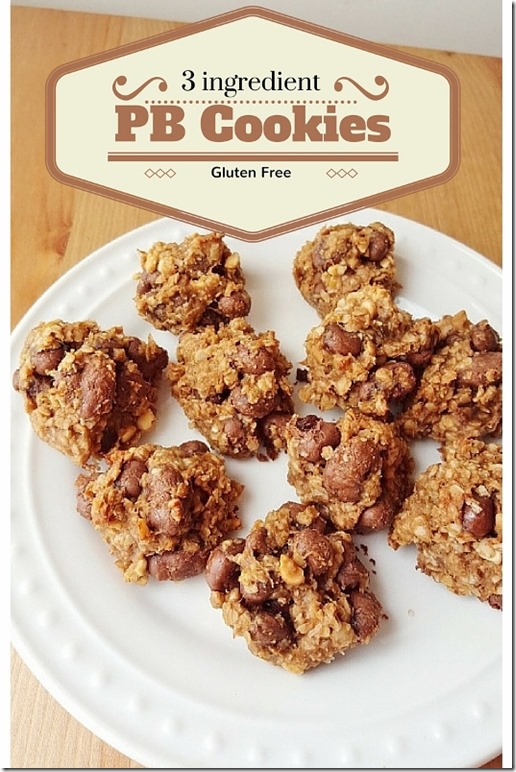 Today I have a super easy 3 ingredient PB Oatmeal Cookie recipe. But I'm going to pull a Barefoot Contessa myself and suggest you get some chocolate chips or chocolate covered raisins (locally sourced from your grocery store) to make them amazing. I got my Raisinets from the farmer's market 99 Cent store.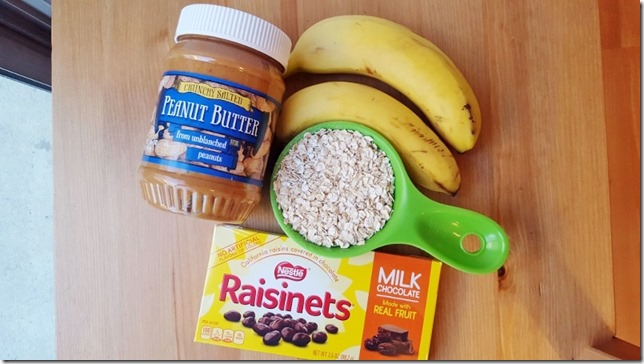 3 Ingredient PB Oatmeal Cookies
1 very ripe banana
1/2 cup PB
1/2 cup quick cook oatmeal
optional: chocolate chips, dash of salt, cinnamon, raisins
Directions: Heat oven to 350 degrees. Smash banana. Add PB and oats. Mix well. Add chocolate chips (optional).
Place spoonfuls of cookie dough on sprayed baking sheet and bake for 8-12 minutes or until set.
Tip: Spray measuring cup for PB with non-stick spray so it slides out easily.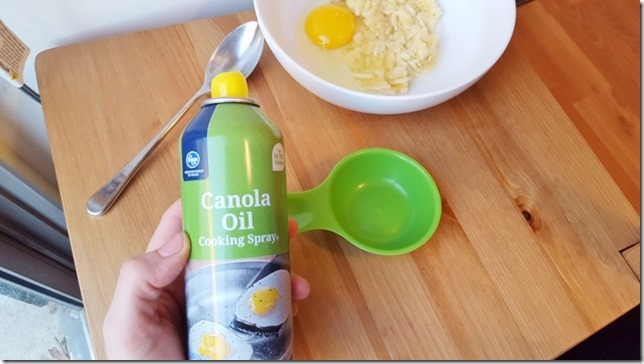 (The picture above was from another version of the recipe I was making with just banana egg and PB.)
The addition of the chocolate covered raisins made this so delicious! The addition of chocolate also makes it less appropriate for breakfast, but do you.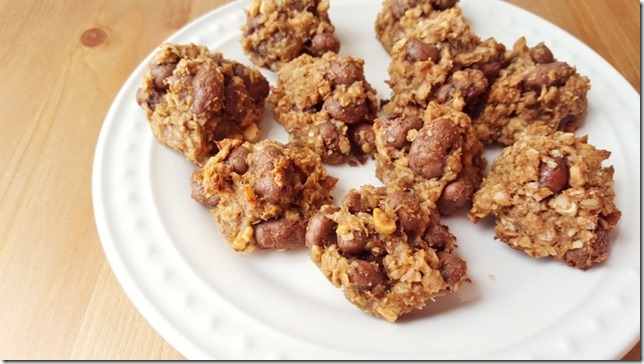 Since I was in the baking mood I also made my 3 ingredient PB cookie recipe but replaced the sugar with a smashed banana. That didn't work as well since the sugar in the recipe is the only dry ingredient. I did chill the dough in the fridge for 30 minutes so they still set and baked well. But they needed to be sweeter.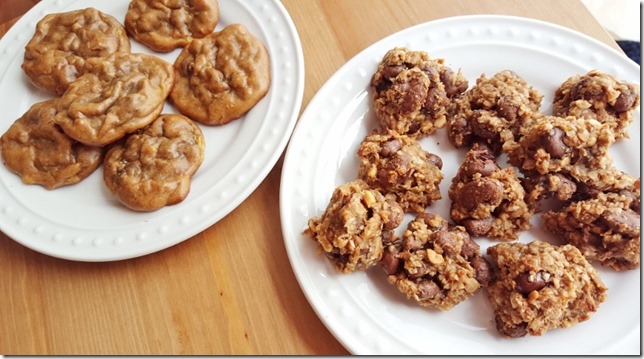 Some of my other favorite 2 or 3 ingredient recipes:
3 ingredient banana chia pudding recipe
3 ingredient banana muffin recipe
1 ingredient snack – watermelon (recipe via God)
Question:  Are you a better COOK or BAKER or EATER?
I'm great at eating. Okay at cooking. Bad at baking. That's why I add chocolate chips to everything.