This morning I ran a fun run! Bobbi invited me to join her and her running buddies for a replay of last week's 15K in Loma Linda. The girls didn't run the actual race for various reasons, but still wanted to do their own race!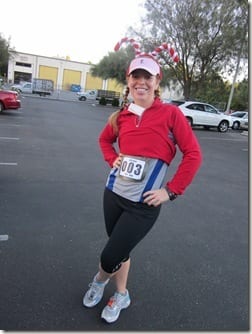 Bobbi and Loma Linda are about an hour away from me so I took some fuel for the journey.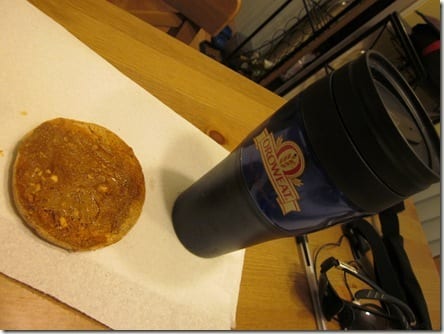 About an hour and $5.00 in tolls later (
) I met up with the girls to start our own 15K!
Everyone was so festive too! Bobbi was dressed up and lent me a pair of antlers for some fun pictures.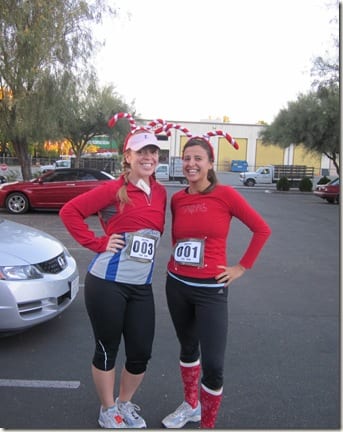 She even made us numbers! All we needed to make this more official was a water stop.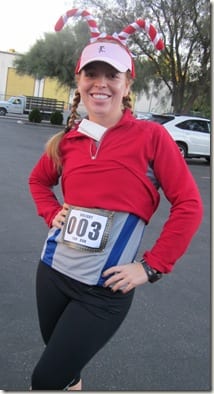 Oh wait, we totally had that too! Jackie's husband met us half way and provided water and gels!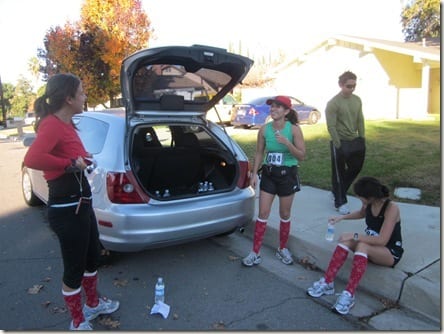 Okay maybe it wasn't completely legit since we got lost about 4 times. Seriously.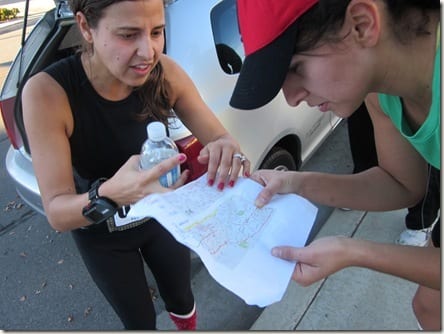 We kept saying, "Good thing this isn't a real race!" as we were getting lost and stopping to look at the map.
But we made it and finished our first festive 15K nine miler. Technically a 15K is 9.3, but my Garmin only got to 9.2.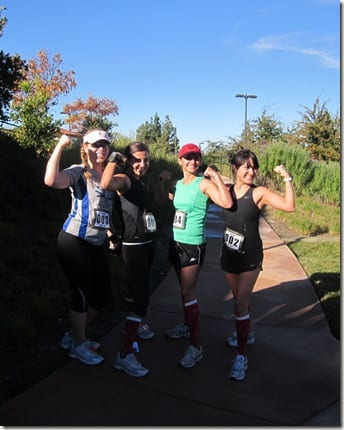 What do you do after a fun unofficial race?
Go out to breakfast of course. Or brunch as the case may be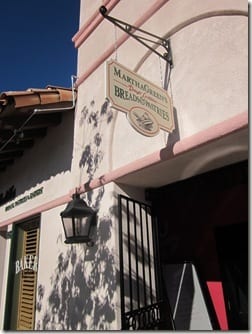 We all decided to celebrate our victorious 1, 2, 3 and 4th places in the first annual Holiday 9 Miler at a local breakfast / lunch joint – Martha Greens.
I got a veggie omelet with fruit and toast.  I was really craving a veggie burger, but didn't see one on the menu though – which I find super weird.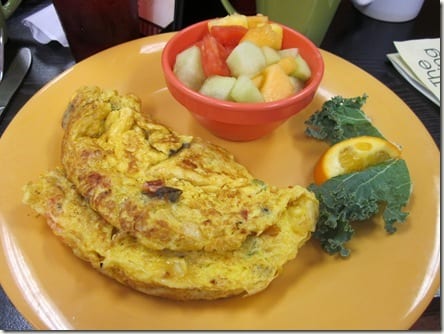 I Since I was kind of in a "sandwich biting" kinda mood I made an egg sandwich with mytoast and eggs.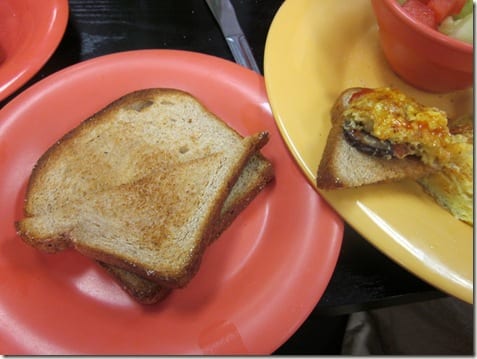 Is it sad that the bathrooms at Martha Greens are marked with a hen and a rooster – and I had to take a second to think which one was the "girl" restroom?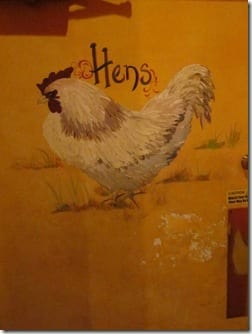 I think we can all agree on this: