Hello! How are you? Done with Christmas Shopping? Recovering from Hanukkah? Looking for a 'Secret Santa' to keep ya warm tonight??
I am super busted because I bought Christmas presents for myself. First, I got my StitchFix delivery and was sooooo super excited about it. I can't wait to try everything on – I already love the clothes, just hope they fit well!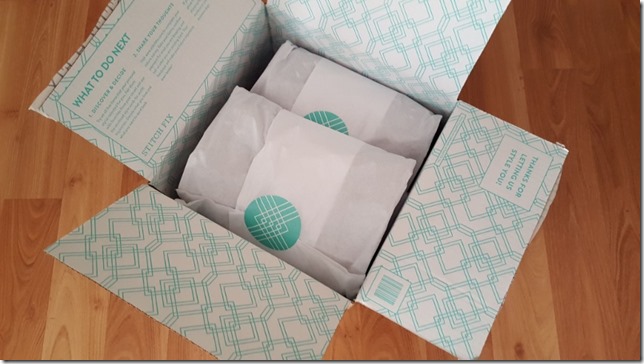 Then, I got a space heater. My old one was stored a little poorly so now I have to kick it to keep it running. I'm not scientist, but I'm guessing kicking a machine that provides heat in small spaces is a bad life choice.
Plus some small forks and spoons from Home Goods. I love small forks and spoons!!! And remember I said I lost all my other small forks? We'll see how long these last before running away from home.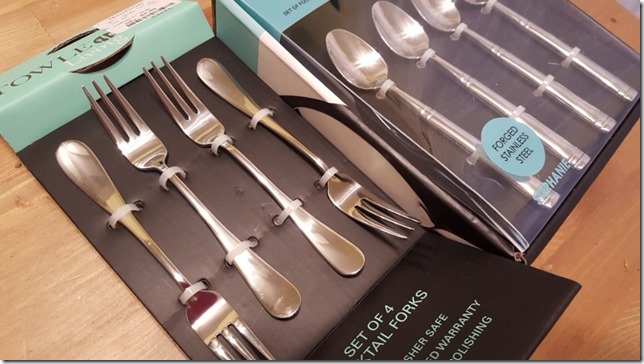 I also treated myself to fro-yo yesterday. I was on a self indulgent spree!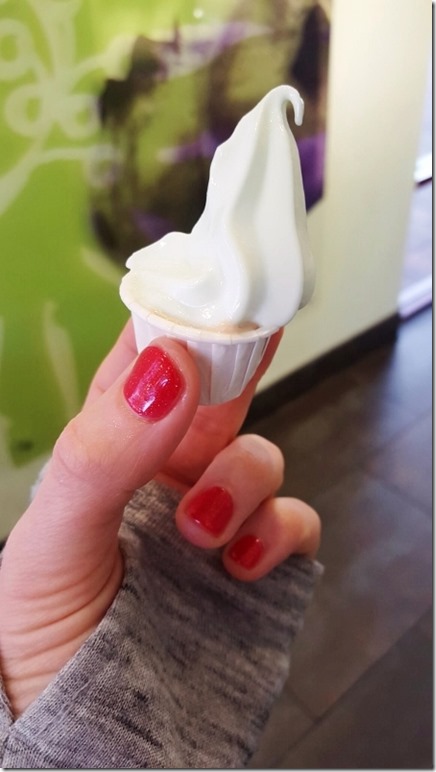 I posted this picture to Instagram and got compliments on my nail polish. Thanks, but you should also see the dark side of running…
I don't usually get blue toenails or lose toenails any more, but the Revel City Marathon was mainly downhill and the repeated motion of my toes hitting the front of my shoes on the downhills results in one toenail abandoning ship and another turning a lovely shade of blue.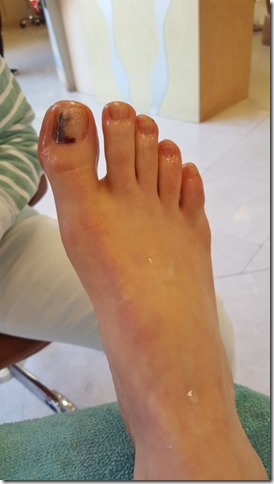 Now I'm off to lose a few more toenails with a 5 mile run! See ya later!!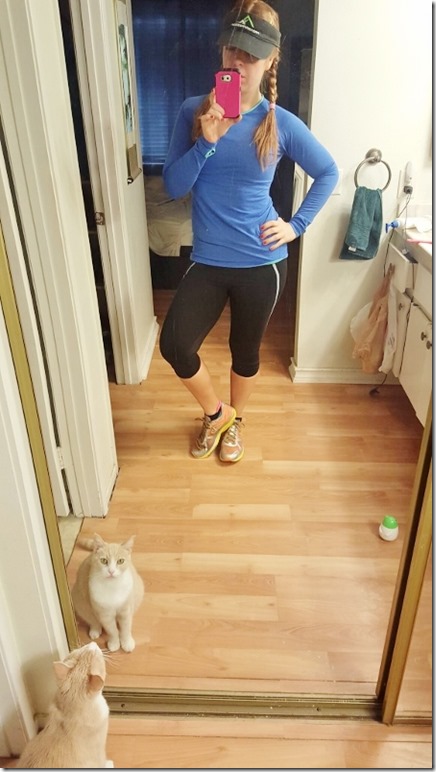 Planning on making one of your New Year's Resolutions "Lose Weight" or "Tone Up" or "Eat Healthier"? Join the club!
Seriously, there's kind of a club – Advocare is hosting a nationwide 24 Day Challenge starting January 11th!
If you pre-order the kit now you get ton of bonuses like free shipping, a blender bottle, meal prep container and a wristband.
Your 24-Day Challenge Includes
·24-Day Challenge® Daily Guide
·One box of Herbal Cleanse
·One box of AdvoCare® Fiber
·One bottle of OmegaPlex®
·Two boxes of AdvoCare Spark®
·One box of MNS® 3, C or E
·One box of Meal Replacement Shake
PLUS if you order now:
Exclusively available with Pre-Order†
·Free Limited Edition Blender Bottle
·Free All-In Wristband
·Free Meal Prep Containers
·Exclusive First-Look at the Digital Cookbook
·Free Standard Shipping
Pre-order ends 12 p.m. CT January 4, 2016.
Check it out here – 24 Day Fitness Challenge Bundle and let me know if you have any questions on it!
I did the 24 Day Challenge here. <- Check it out for my results and review.
Question: Did you buy any gifts for yourself this season?