I'm not fancy, but there are a few foods that I try to buy organic 83% of the time. My list is partially inspired by the dirty dozen, partially inspired by my wallet/mood/horoscope. Apples are one of those foods I really try to buy organic, but that means they're expensive!
So, I was a little pissed last week when I bit into my organic five dollar apple and it was ashy. Boo. Not cool. #FirstWorldProblems to the max so I should just shut it, but it's part of the story so go with me here.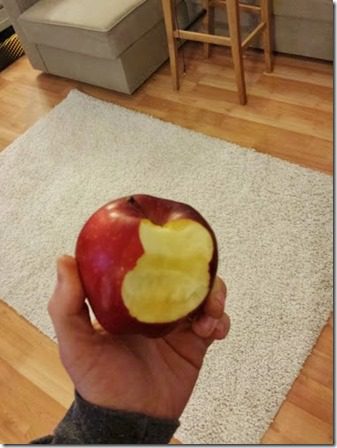 I wasn't about to throw it away. So, I had to think fast. I decided to whip up a batch of Pre-Workout Bars with all the essentials of a before sweat session snack:
Carbs for energy
Fat for satiation
Chia seeds for magical running powers (+fiber & omega-3)
Salt for sodium
Apples for appleness
Boom. And so my Pre-Workout Apple Chia Bars where born.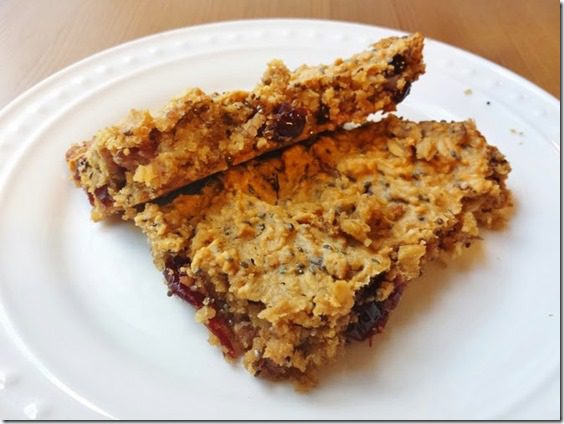 Pre-Run Apple Chia Bars Recipe
Ingredients:
1/2 cup peanut butter

1/2 cup oats blended to flour

1/2 cup oats

1/4 cup brown sugar, packed

1 egg

2 Tb chia seeds

1/2 heaping cup grated apple

1/2 tsp vanilla & baking soda

1/2 tsp salt

add – milk sub to make batter-like if it's too thick

optional: cranberries or raisins for extra sweetness and chew!
Directions: Pre-heat oven to 350 degrees. Grate apple to make a heaping 1/2 cup (this was one very large apple for me). My apple was very water-y which added to the liquid in this recipe. If yours is dry you might want to add a splash of liquid.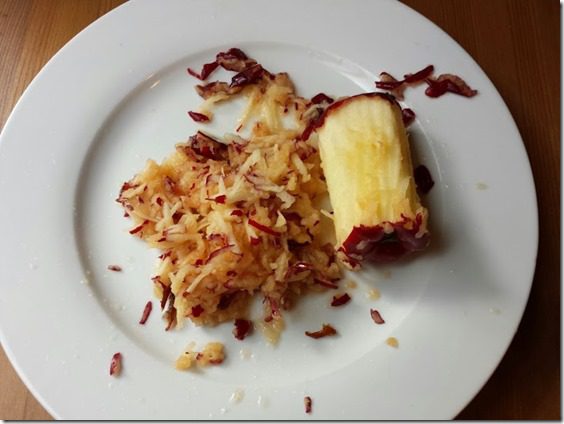 Mix wet ingredients. If PB is too thick nuke it for a few seconds to make it easier to mix. Then mix, dry ingredients. If batter is too thick to pour add a few splashes of milk. Combine and pour into a well greased square 8×8 baking pan. Bake until set about 20 minutes and let cool completely before cutting. Store in fridge.
Enjoy before a run!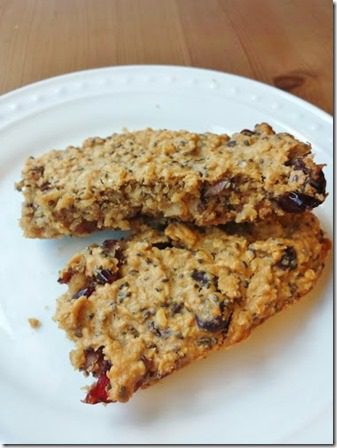 Or after your run with a glass of milk for some extra protein!
(These are another version I made that didn't have enough carbs for pre-run fuel.)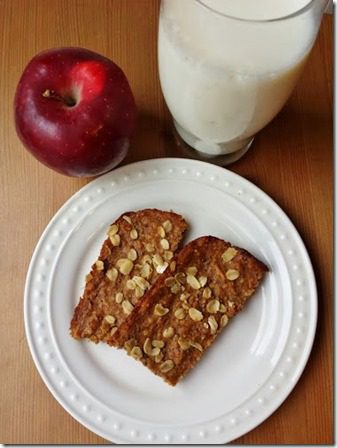 Question: What fruit do you want to marry?
I want to marry watermelon! Obviously.