Happy President's Day!
Yesterday we drove back home and made a pit stop at my mom's to celebrate her birthday. We kept it low key since my new lil niece was there and my dad and I have both been traveling. That means – Chinese take out! Oh yeah.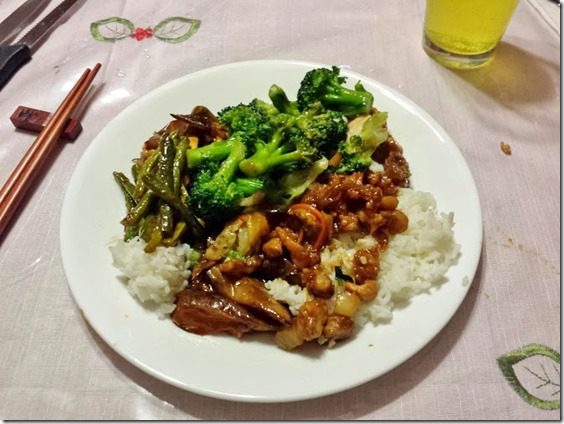 I picked up a pie and ice cream on the way for dessert.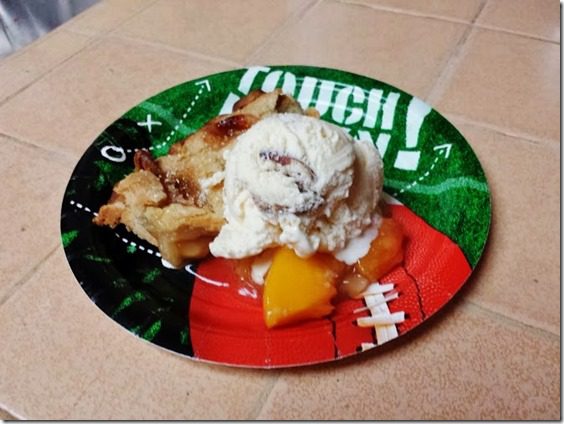 By the time I got home it was after 11pm and this morning I ended up running longer than planned because I had to get my car from Ben's work. Long story.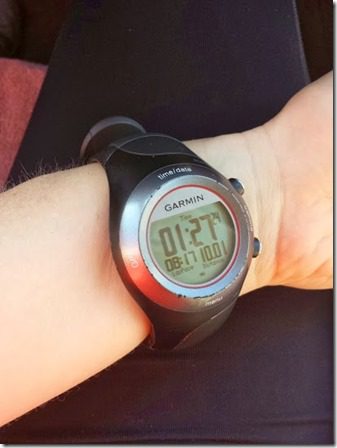 Anyway. My fridge is kinda bare, but I was starving after my run. Plus it's Meatless Monday!
Luckily, I was able to whip up a delicious pizza with my new Toufayan Flatbread the company sent me to try.
I think the crust is what really 'makes' a pizza and this was perfect. The flat bread is thick and chewy. They sell white and wheat options so you can take your pick. Make sure to toast it before spreading on the toppings and it comes out perfect.
Mexican Meatless Monday – Pintos Pizza
Makes 4*. Vegetarian.
Ingredients:
4 Toufayan Flat Breads
1 can low fat refried beans
2 cups shredded pepper jack cheese
pico de gallo
optional: cilantro, jalapenos, sour cream, avocado…
Directions: Toast flat breads. Stir beans with your favorite hot sauce. Spread a layer of beans on eat flat bread. Top with cheese and pico de gallo. Place in broiler until cheese is melted – this happens FAST so watch them and check every two minutes. Top with cilantro and sour cream to garnish.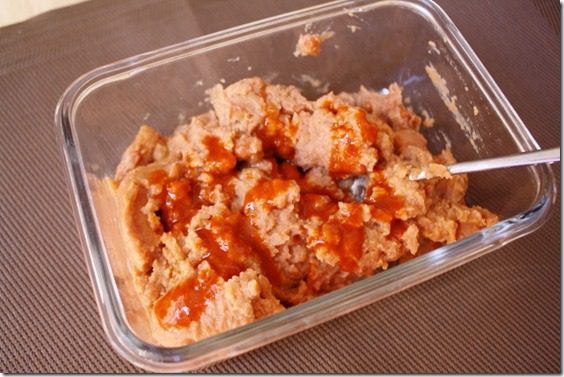 Enjoy!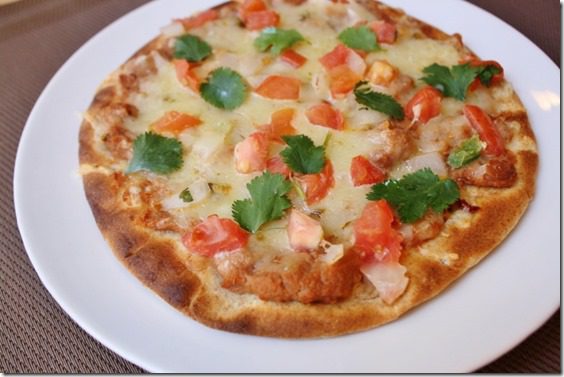 *Note that I said this makes 4 pizzas, not serves 4. Because I want two of them to myself.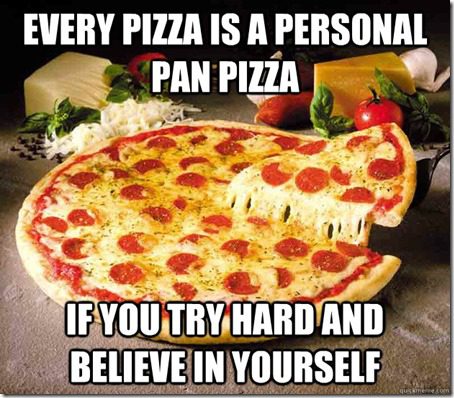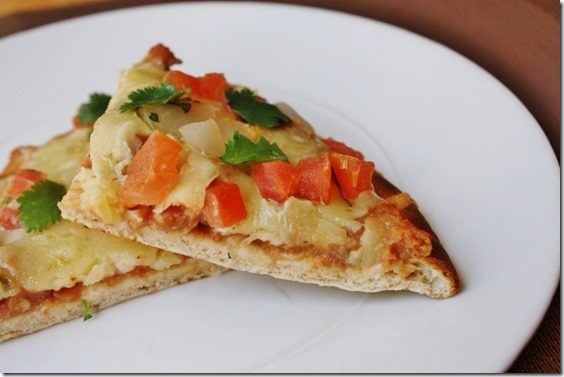 Question: If you can only pick ONE pizza topping besides cheese – what would you choose?
Disclaimer: This post is sponsored by Toufayan. All opinions are my own.